House Select Panel Will Issue Criminal Referrals On Trump Coup Plotters
@DevilsTower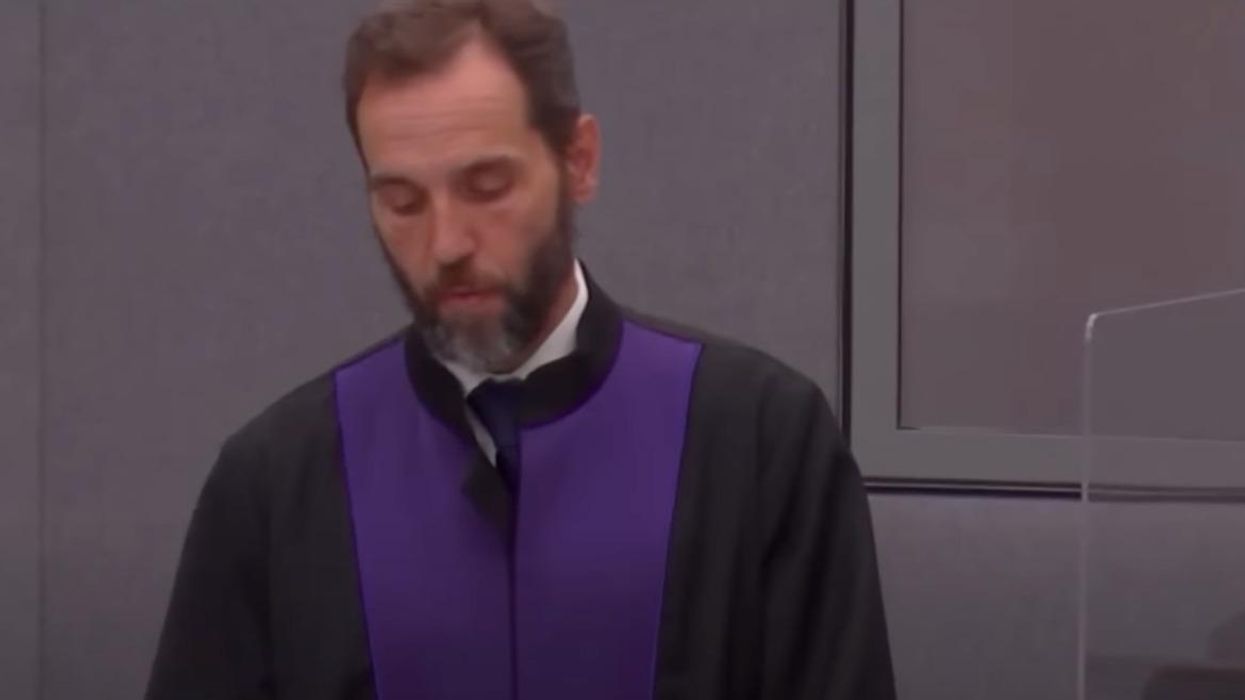 Youtube Screenshot
Speaking to reporters on Tuesday, committee chair Rep. Bennie Thompson indicated that the House select committee on Jan. 6 will be making criminal referrals to the Department of Justice. Those referrals might potentially include charges against Donald Trump, as well as for high members of his White House staff like former chief of staff Mark Meadows. The DOJ does not necessarily have to act on these referrals, but such an announcement from the committee could make clear that they found what they believe to be serious criminal wrongdoing in the lead-up to January 6.
Back in July, NBC News reported on the possibility of such a referral being made. At the time, committee members already said they could envision multiple referrals being made based on the evidence heard at the time, and that was before several witnesses came forward, as well as before the committee gained access to some documents. The committee itself has no prosecution powers, and has been thwarted in its efforts to hear from Trump and other officials who resisted subpoenas to testify.
But even as the committee prepares to send over its recommendations, recently appointed special counsel Jack Smith is already taking action. As The Washington Postreports, Smith has subpoenaed local officials in Arizona, Michigan, and Wisconsin who cooperated in Trump's efforts to overturn the 2020 election. Additional subpoenas for records in select counties went out last week. Together they show that Smith is following a similar path as the committee: one that directly connects violence at the Capitol with Trump's efforts to end democracy.
While the Republicans may still be snarling and circling each other over who will take the gavel as Speaker of the House in January, there's almost no doubt that any GOP leader will immediately put an end to the House Select Committee investigating events related to the January 6 insurrection. That means that the clock is ticking loudly on that final report expected from the committee, and on any other actions they may take.
NBC News reports more statements from Thompson, who said, "We have made decisions on criminal referrals," However, it appears that the committee hasn't decided exactly what charges will be forwarded.
"I wish I could tell you one, two, three, four," said Thompson, "but that's all still being discussed."
The DOJ has charged at least 955 people with crimes related to events on that day. The investigation now taken over by Smith has largely moved on from looking at those who pushed through police lines to break into the Capitol that day, and is now dealing with the planning behind those events and actions taken by Trump and others to encourage the violence.
Among those subpoenaed are election officials in Maricopa County, Arizona—who were contacted by both Trump and Rudy Giuliani— as well as officials in Milwaukee and Dane counties in Wisconsin. Smith is after any communication the election officials had with Trump, Trump's campaign manager Bill Stepien, Trump adviser Boris Epshteyn, and attorneys Justin Clark, Matthew Morgan, John Eastman, Rudy Giuliani, Sidney Powell, and Cleta Mitchell.
One of those sought, former Maricopa County board supervisor Clint Hickman, received multiple direct calls from Trump, but refused to pick up the phone. Instead, he let the calls go to voicemail.
"Hello, sir. This is the White House operator I was calling to let you know that the president's available to take your call if you're free. If you could please give us a call back, sir, that'd be great. You have a good evening."
From this it's clear that Hickman knew what Trump was trying to do was wrong. It also seems that at least one person involved in this whole mess actually did get called "sir."
Reprinted with permission from Daily Kos.