The 'Catastrophic' Order That Proves Trump Knew He Lost In 2020
@LucianKTruscott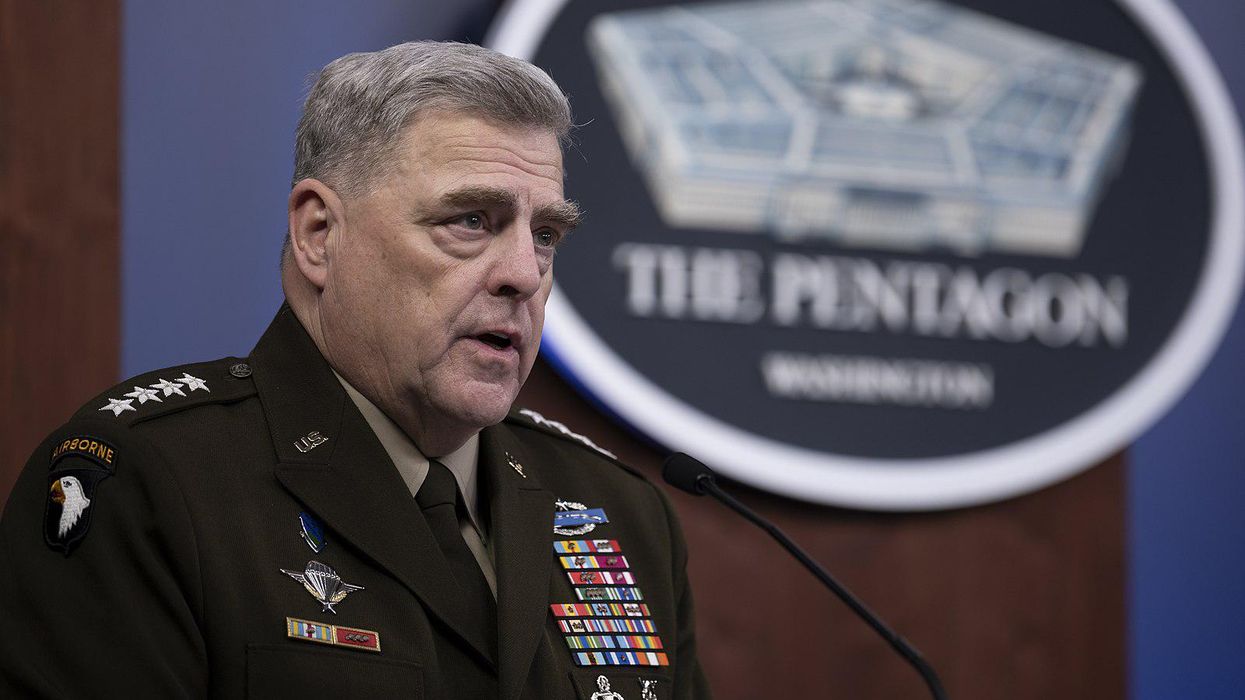 Details, details, details and even more details. That's what we got from the House Select Committee's final hearing yesterday. Members of the committee were called on, one by one, to give opening statements essentially summing up what we have learned so far. Each member explored a different aspect of the committee's long investigation, at times adding new information developed since its last hearing.
All the stuff committee members reminded us about today was based on testimony by witnesses and other evidence the committee had been able to gather. They really drilled down on testimony given by White House and campaign aides who had told Trump repeatedly that he lost the election way back in November of 2020; some aides even testified that Trump appeared to acknowledge that fact, although none were able to present documentary evidence because of Trump's life-long allergy to saying anything in texts, emails, or in writing that could later get him in trouble.
This was part of the committee's effort to show that throughout the months of November and December of 2020, right up until January 6 itself, Trump had known he was lying about the election having been stolen from him -- thus all his attempts to overturn the results of the election were nothing but a naked grab at power. He knew he lost, but he wanted to remain as president anyway. But as before, the committee lacked a so-called smoking gun proving it.
They've got one now, however. It turns out there is a document proving that Trump knew he lost the election.
It is in the form of a memo Trump signed on November 11, just eight days after the election, ordering the withdrawal of all American forces from Afghanistan and Somalia by January 15, six days before Joe Biden would take the oath as the next president of the United States.
Axios reported last year that two Trump loyalists who had nothing to do with the Department of Defense and were nowhere near being in the military chain of command drafted the memo: John McEntee, Trump's so-called "body man;" and Douglas Macgregor, a retired lieutenant colonel once described by Washington Post columnist Max Boot as "a racist crackpot who is pro-Russia, anti-Merkel, anti-Muslim and anti-Mexican." Macgregor was nominated by Trump to be ambassador to Germany in July, 2020, but the outrage was so loud, the nomination was quickly withdrawn.
Back to the memo: Trump had promised as long ago as the primary campaign in 2016 that he would end the war in Afghanistan and withdraw all our troops engaged in conflicts overseas. He had been steadily dissuaded from doing so throughout his presidency, but not this time. Trump had been claiming he was the winner since the night of the election on November 3 and would continue his utterly unsupported claim that he had won by a landslide for the next two months.
But on November 11, 2020, exactly four days after the networks called the election for Joe Biden, obviously realizing that he had lost, Trump threw a temper tantrum and called on two untested aides to draw up his order ending our military engagements in Somalia and Afghanistan. McEntee and Macgregor were so unfamiliar with such orders, they had to consult the National Security Council to get the wording right. "Memorandum for the Acting Secretary of Defense: Withdrawal from Somalia and Afghanistan," the memo began. "I hereby direct you to withdraw all US forces from the Federal Republic of Somalia no later than 31 December 2020 and from the Islamic Republic of Afghanistan no later than 15 January 2021. Inform all allied and partner forces of the directives. Please confirm receipt of this order."
Bob Woodward and Robert Costa, who uncovered the existence of the memo while researching their book Peril, reported that when Chairman of the Joint Chiefs of Staff General Mark Milley and the newly appointed acting Secretary of Defense Chris Miller saw the memo, Milley blew a gasket. "This is really fucked up and I'm going to see the President. I'm heading over. You guys can come or not," Peril quotes Milley as telling Miller and Kash Patel, who had just been appointed chief of staff to the defense secretary. The two joined Milley at the White House, where they confronted National Security Adviser Robert O'Brien and showed him the president's order. "How did this happen?" Milley asked O'Brien, according to Peril. "Was there any process here at all? How does a president do this?"
"I have no idea," O'Brien replied.
After Milley and Miller expressed more outrage and even discussed whether the order could be a forgery, O'Brien took the memo to the Oval Office and told Trump he had to involve "the principals" and speak to the chairman of the Joint Chiefs and the secretary of defense, at which point, Trump withdrew the order.
The committee today played testimony by Milley calling the order "odd…it is nonstandard. It is potentially dangerous. I personally thought it was militarily not feasible nor wise." The former national security adviser to Vice President Pence, General Keith Kellogg, told the committee the memo was "catastrophic…a debacle," referring to the consequences of Trump's order if it had been carried out.
About 8,000 U.S. troops were still serving in a combat capacity in Afghanistan, and about 1,000 were engaged in sporadic contact with rebel forces in Somalia at the time Trump "wrote" his memo ordering all U.S. forces out of both countries. We shouldn't be surprised that Trump would risk the lives of American soldiers, sailors, and airmen and women by ordering them to abruptly quit their stations overseas in service of his own dreams of glory, and it may be true as many military experts have observed that there is no good way to end a war you have failed to win, but still…
Woodward and Costa reproduced the memo in their book, Peril, so we know Trump's order to pull completely out of Afghanistan and Somalia exists on paper. It's real. It happened. At the hearing today, they even showed a witness they asked if Trump had really signed it, or had it been signed by an auto-pen. The witness had been in the Oval Office and watched Trump sign it himself.
Trump had told aides he wanted to go down in history as the president who ended the war in Afghanistan and got us out of overseas conflicts. On November 11, 2020, he knew he had a little over two months left as president, so he stomped his feet and he waved his hands and he called into the Oval Office a couple of nincompoop amateurs who had never seen a memo to the secretary of defense in their lives, and he did it. He ordered the withdrawal from Afghanistan Joe Biden would later accomplish – and for which he would be excoriated by Trump and the entire Republican Party to this day.
Although the 1/6 Committee didn't show the memo today at its final hearing, it's right there in black and white, all the evidence we need that Trump knew he had lost the election as early as November 11, 2020, when he threw his tantrum and signed his order.
Then he proceeded with his lies about the election, the most recent of which he bellowed at an adoring crowd of MAGA loons in Nevada four days ago. Now we can wait to see if Trump will agree to testify before the committee, where he would be under oath and doubtlessly be asked about his legion of lies, that an election was stolen from him he knew he had lost almost two years ago.
Lucian K. Truscott IV, a graduate of West Point, has had a 50-year career as a journalist, novelist, and screenwriter. He has covered Watergate, the Stonewall riots, and wars in Lebanon, Iraq, and Afghanistan. He is also the author of five bestselling novels. You can subscribe to his daily columns at luciantruscott.substack.com and follow him on Twitter @LucianKTruscott and on Facebook at Lucian K. Truscott IV.
Reprinted with permission from Lucian Truscott Newsletter