House To Vote On New Speaker On October 29: Boehner
@reuters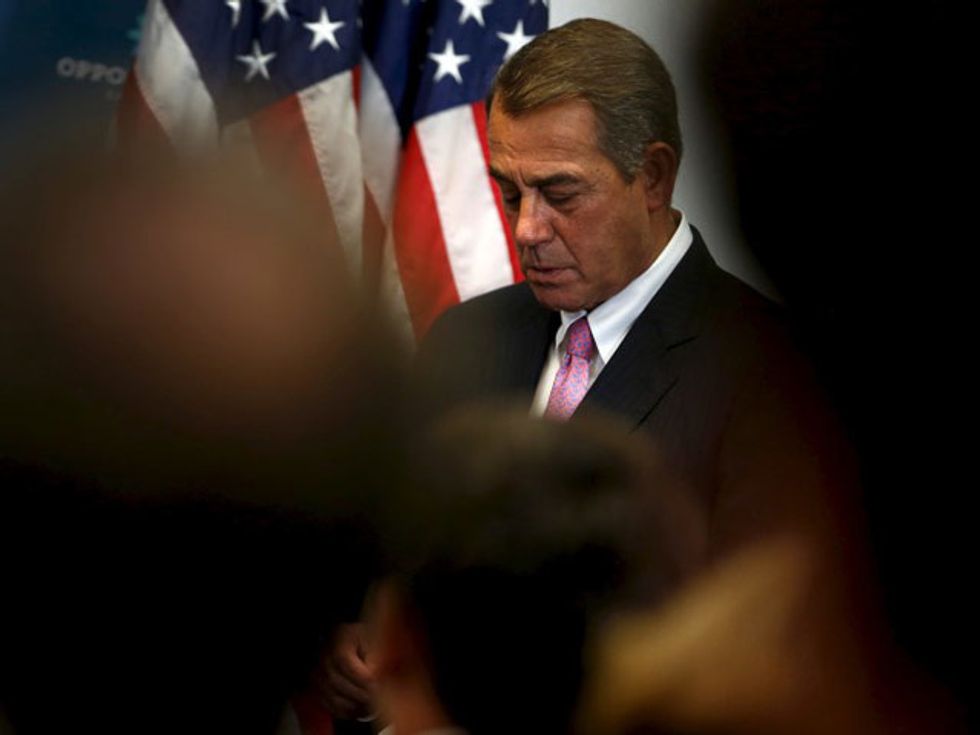 WASHINGTON (Reuters) — Members of the U.S. House of Representatives will vote to elect the chamber's next speaker on Oct. 29, House Speaker John Boehner, who is retiring, announced on Monday.
On Thursday, House Republicans will meet to choose their party's nominee for the post, but the speaker is elected by the entire House.
In a statement, Boehner also said he was delaying elections for the rest of the Republican Party leadership team. Those had been scheduled to take place on Thursday alongside the party's voting for speaker.
The date for the other leadership elections will be set by the new speaker, Boehner said. The party is expected to choose a new House majority leader, who makes up the floor schedule, as well as a new majority whip, who tries to ensure party members vote according to party policy.
Boehner on Sept. 25 said he would retire effective Oct. 30 after years of squabbles with conservative hardliners. That step prevented a U.S. government shutdown by allowing him to work with Democrats to keep agencies funded through Dec. 11 and put off a showdown over taxpayer support for women's healthcare group Planned Parenthood.
His plan to retire also set off an internal party power struggle. On Sunday, Jason Chaffetz, chairman of the House Oversight committee, joined the contest for speaker, challenging Boehner's closest lieutenant and presumed successor Kevin McCarthy, the current majority leader.
The other contender for the House speaker's post, Representative Daniel Webster, is a former speaker of Florida's state legislature.
The declared candidates to be the next majority leader are House Budget Committee Chairman Tom Price and the current whip, Representative Steve Scalise. The candidates for whip are House Rules Committee Chairman Pete Sessions; chief deputy whip, Representative Patrick McHenry; and conservative Representative Dennis Ross.
(Reporting by Susan Cornwell; Editing by Susan Heavey and Mohammad Zargham)
U.S. House Speaker John Boehner (R-OH) participates in a news conference following a closed Republican House caucus meeting at the U.S. Capitol in Washington, September 29, 2015. REUTERS/Jonathan Ernst