Hypocrisy On Housing Is A Bipartisan Scourge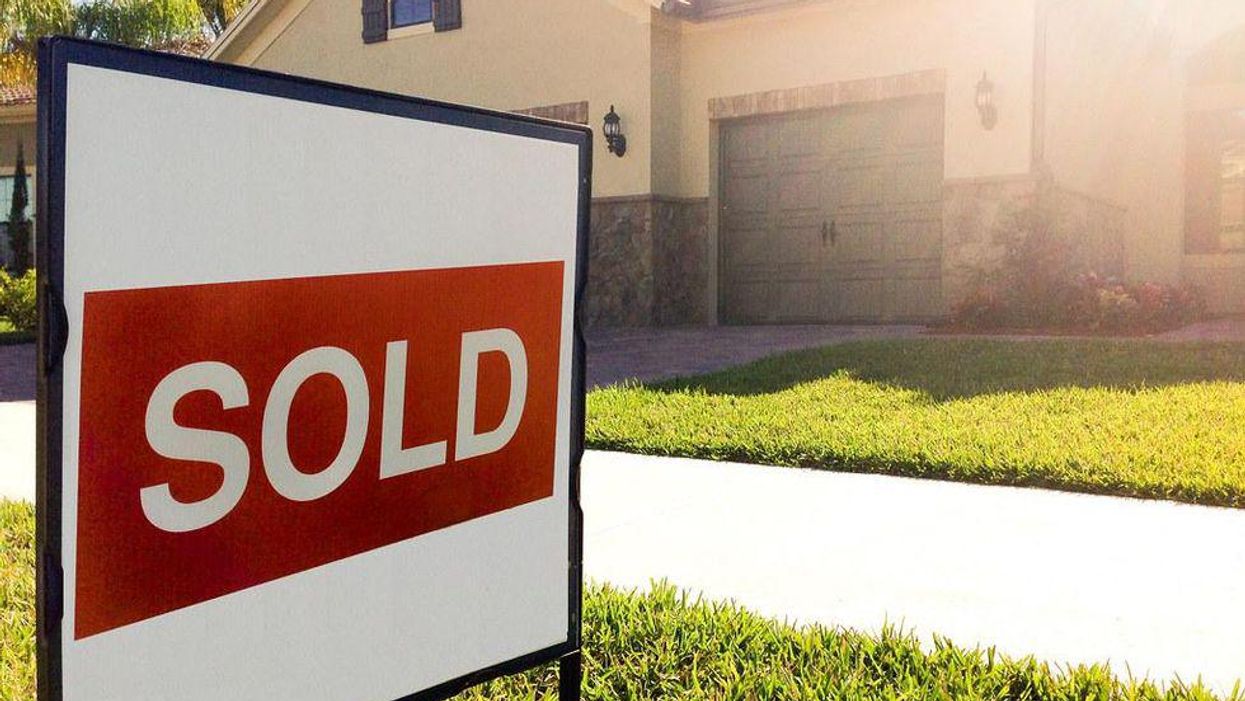 Photo by aag_photos is licensed under CC BY-SA 2.0
Right now, selling a home is akin to selling beer on a troopship: Buyers are so eager they'll pay almost any amount. The median home sales price in the United States was nearly 23 percent higher in June than a year earlier.
Surging demand is the immediate cause of the increase, and it will abate before long. But underlying it is a more durable factor: policies that choke off supply by making it harder and more expensive to build homes.
The claim that all politics is local has never been more true than in the realm of housing policy, which has a way of turning principles upside down. At the national level, Democrats favor affordable shelter for all and Republicans oppose burdensome regulation. But in their own neighborhoods, they give priority to high real estate values.
The 18th-century economist Adam Smith wrote: "People of the same trade seldom meet together, even for merriment and diversion, but the conversation ends in a conspiracy against the public, or in some contrivance to raise prices." The same can be said of homeowners, who in many communities have harnessed the power of municipal government to enrich themselves at the expense of everyone else.
In a lot of appealing locales, housing is increasingly unaffordable. The pandemic has boosted prices in suburbs and small towns by allowing urban office workers to relocate while keeping their city jobs. But that development only deepens a chronic malady: too many people and not enough homes.
A new study for the National Association of Realtors documents the fundamental cause. "While the total stock of U.S. housing grew at an average annual rate of 1.7 percent from 1968 through 2000, the U.S. housing stock grew by an annual average rate of 1 percent in the last two decades, and only 0.7 percent in the last decade," it noted. During this period, "every major region of the country heavily underbuilt housing."
It's true in Chicago. In Lincoln Park, one of the most desirable neighborhoods, loss of housing units has helped reduce the resident population by 40 percent. It's true in California. Since 2005, the state has added more than three times as many people as it has housing units.
In recent years, people have been leaving the Golden State for places like Austin, Texas, where rules have prevented the construction of multiunit buildings — helping to boost the median home sales price by 42 percent in the past year. In that respect, Austin resembles Los Angeles, where 75 percent of residential land is zoned for single-family homes and duplexes.
Democratic mayors can be faulted for making it difficult and expensive to enlarge the housing stock. Unfortunately, Republicans reject any attempt by the federal government to encourage more construction and density.
During the 2020 campaign, President Donald Trump alleged that Joe Biden would "eliminate single-family zoning, bringing who knows into your suburbs, so your communities will be unsafe and your housing values will go down." Biden's infrastructure package includes $5 billion in grants to local governments that ease zoning rules to allow more housing units.
You might think conservatives would want to scrap government regulations that abridge property rights and interfere with the free market. No such luck. Like Trump, many of them see exclusionary zoning as a way to shut out undesirables and keep home prices up. Self-interest triumphs over ideology.
Liberals are prone to their own hypocrisy. While cities like San Francisco, Denver, and Austin flaunt their progressive values, they have clung to housing rules that harm the people progressives are supposed to care about.
On the left, though, the consensus has cracked. Minneapolis and Seattle have "upzoned" to permit more multifamily units. In 2019, Oregon Democrats won passage of a measure largely forbidding single-family zoning. Last year, the Democratic California state Senate approved a bill to let local governments override such restrictions, and it's up for consideration again this year.
It's often said that the three most important factors in buying a home are location, location, and location. When it comes to housing affordability and access, the three most important factors are supply, supply, and supply. Anything that facilitates more housing units helps; anything that obstructs them does not.
Bipartisanship can be a way for people of differing views to find practical compromises that advance common goals. In the case of housing, though, it amounts to a cartel of the haves against the have-nots. And it's working exactly as designed.
Follow Steve Chapman on Twitter @SteveChapman13 or at https://www.facebook.com/stevechapman13. To find out more about Steve Chapman and read features by other Creators Syndicate writers and cartoonists, visit the Creators Syndicate website at www.creators.com.