Gentrification Is A Policy — Not A 'Natural' Process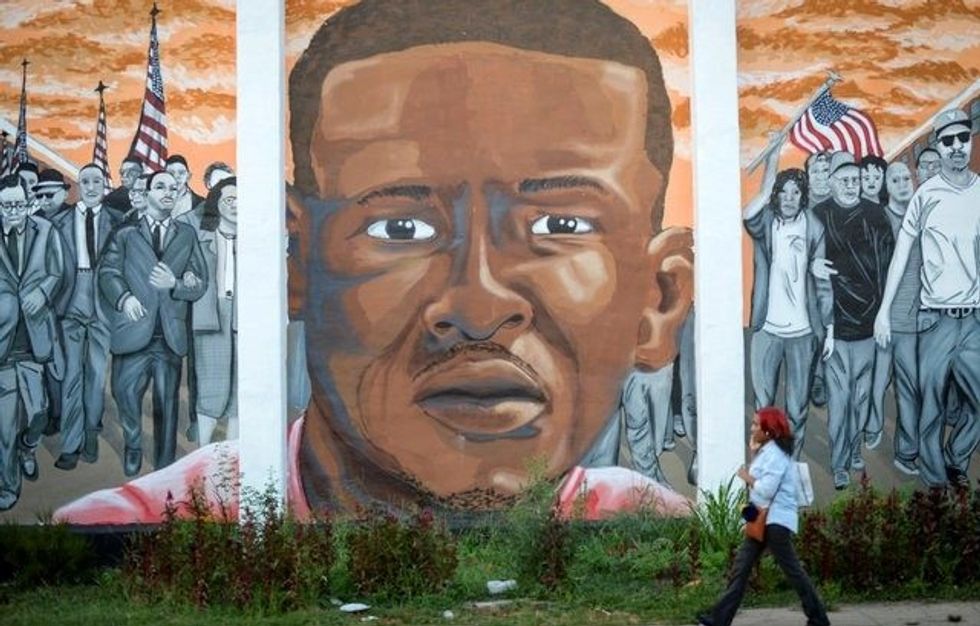 Reprinted with permission from Creators.
Gentrification is a function of power, not natural law or economic inevitability. It occurs when wealthy, politically connected interests make decisions in closed-door meetings to take over the neighborhoods of people who have little money and power and thus no effective voice or recourse in the taking. The takers usually make a pretense of negotiating with longtime property owners. But it's a scam, for the developers hurl high-pressure, low-ball pitches at the locals, overpowering families who can't afford lawyers to go to bat for them.
Renters are worse off, rarely even getting fair notice that a Dickensian disruption is coming at them. Even if they've been integral members of the neighborhood for decades, the ousted tenants' rights to appeal are curtailed by economic and legal realities. The seriously skewed balance of power is exemplified by eviction courts, where up to 90 percent of tenants don't even have lawyers to represent them. In one of many recent examples here in Austin, more than 200 working-class families (including 121 children) were abruptly ejected from an affordable apartment complex two years ago. Their lives were thrown into a tailspin when the megadeveloper that bought the complex summarily canceled their leases. In a backroom deal, the city had given special zoning exemptions that allowed the new corporate owner to bulldoze the long-standing family homes of these mostly Latinx residents and erect high-end luxury apartments on top of the detritus. Rents for these new, ritzy dwellings ran up to $36,000 a year — way above the total annual income of most of the displaced families. As one tenant said of the brusque eviction: "We didn't have any way to stop them. They treated us like dirt. All they gave us was a kick in the a—."
Millions of middle-income families previously secure in homes they owned or rented have had to move out of their neighborhoods, and even out of their cities, because gentrification has drastically raised home prices, property taxes and rents. While it's obviously beneficial to have such essential community servants as teachers, police officers and firefighters live among the people they serve, who among them can afford it?
When one Oakland, California, school principal started teaching in 2001, the story was: Teachers are never going to afford a house. And now it's: Teachers can't afford an apartment. So the city's teachers have to move clear out of the county and face long, dispiriting commutes to and from their classrooms.
In metro areas across the country, consumer demand for affordable apartments is huge and fast-growing, but that mass market goes begging because developers can make far greater profits by building upscale units for wealthy people seeking trendy neighborhoods.
And so it goes: Gentrification begets gentrification.
A survey by RENTCafe, a nationwide apartment-search website, found that 75 percent of all new apartment complexes built in the U.S. in 2015 were luxury developments! You might expect that skew toward housing for the affluent in the Northeast and California, with such super-pricy cities as New York and San Francisco, so I was surprised to see that luxury construction was most dominant in the South and Southeast, where 78 percent of all apartments were upscale, and in the Southwest and Mid-Atlantic, where the number reached an appalling 88 percent.
For poverty-income families, being gentrified out of an affordable space can mean more than a long commute. It often forces them to move into bad and dangerous housing, pay up to 70 percent of their monthly income for a place to live, face eviction (there were 2.3 million evicted in 2016, not counting the unofficial cases where landlords often simply lock tenants out), fall into deeper debt and poverty, and frequently end up homeless — living in their cars or on the street. The toll lands heavily on children since, according to Open Door Mission, they make up a third of Americans without homes — astonishingly, the average age of a homeless person is 9!
Meanwhile, here comes Team Trump heaping scorn on poor people, even as it callously slashes budgets for programs aimed at giving them a chance for decent housing. Our friends at People's Action have taken on the housing crisis at the national level with a People's Hearing on Housing — and they have member organizations in 26 states. Find one near you.
Populist author, public speaker, and radio commentator Jim Hightower writes The Hightower Lowdown, a monthly newsletter chronicling the ongoing fights by America's ordinary people against rule by plutocratic elites. Sign up at HightowerLowdown.org.