Houzz & Home Study Reveals Latest Remodeling Trends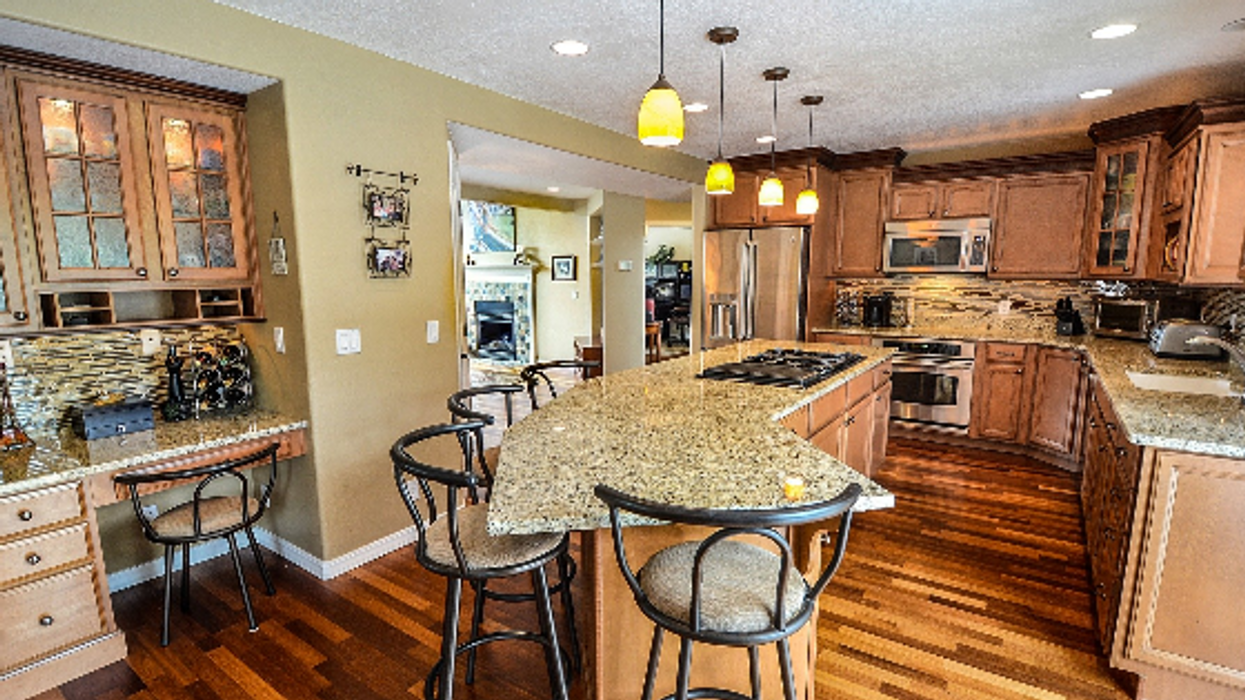 Every year, the U.S. Houzz & Home study evaluates the latest trends in home renovations, revealing what Americans value the most in their living space. This survey is the largest publicly available survey on residential remodeling, decorating, and building activity in the United States. The latest iteration of the survey gathered information from over 87,000 respondents and revealed some interesting insights, primarily regarding generational differences and how the COVID-19 pandemic has impact the home renovation market in the first half of 2020.
According to the 2020 U.S. Houzz & Home study, the national median spending amount on a home renovation project in 2019 was $13,000. This is down a bit from $15,000 the year before. Despite this decrease, however, homeowners still spent more than what they had planned to spend in 2019, the median of which was just $10,000.
One of the most significant findings of the survey was that older generations are leading the residential remodeling market. In 2019, Baby Boomers made up 55% of renovating homeowners on Houzz, up from 52 percent the year before. Gen Xers, which the survey categorizes as people between ages 40 and 54, account for 30 percent of renovating homeowners. Millennials, who are between ages 25 and 39, represented just 12 percent of renovating homeowners, down from 14 percent in 2018.
According to the survey, 58% of Baby Boomers renovated because they had been wanting to for some time while 43% of Millennials wanted to renovate because they recently purchased a home. As the Baby Boomer generation now represents people between ages 55 and 74, this division between the generations could be contributed to the Baby Boomers' desire to create a home in which they can stay for the rest of their lives.
"Baby Boomers, particularly those who have been in their homes for more than six years, are continuing to drive renovation activity and spend, bringing consistency to the market as they pursue projects that will allow them to age in place for the next decade or more," said Marine Sargsyan, senior economist at Houzz.
As to what the various generations were renovating, kitchens and bathrooms continued to take the lead. In general, homeowners remodel over 10.2 million kitchens and 14.2 million bathrooms every year. In 2019, 26 percent of renovating homeowners remodeled their kitchen, 20 percent focused on their master bathroom, and 24 percent renovated another bathroom in the home. The home office was the least popular space to renovate in 2019, with just nine percent of renovating homeowners focusing on that room. Millennials and Gen Xers were more likely to pursue a home office project than Baby Boomers.
Another trend during renovations in 2019 was the purchase of smart technology. Almost one-quarter of renovating homeowners made tech-related purchases and out of these, almost 70% of them were smart devices, which allow homeowners to monitor or control the device's function from a smartphone or computer. With 2.5 million burglaries occurring every year, 12% of smart tech purchases were alarms or detectors for home security systems. Purchases of outdoor technology were also driven by a focus on security, with security cameras accounting for 17% of those purchases and two in five of those cameras providing smart technology. Other popular smart tech purchases included smart lights, thermostats, and home assistants.
Despite the multitude of changes the COVID-19 pandemic caused across all industries, it didn't bring home renovations to a total halt. The Houzz & Home survey was fielded between Jan 2 and March 5, 2020, just before the virus started to spread significantly across the U.S. and it was declared a global pandemic. At that time, about 51% of homeowners planned to continue or start renovations this year and 36% of homeowners planned to make repairs.
In subsequent surveys after quarantines and lockdowns went into place across the country, over half of homeowners who were in the middle of a project were able to continue with their renovations. Depending on the project, many homeowners have had to delay their renovations to maintain social distancing measures. According to David Merrick, chairman of the government affairs committee for the National Association of the Remodeling Industry (NARI), contractors are more likely to take on outside projects over inside projects. This means that renovation projects like replacing a roof or revamping the landscaping have been the more popular projects.
While the 2021 Houzz & Home survey may look quite different from the 2020 survey because of the pandemic, there are certainly still plenty of homeowners who will be making improvements to their homes. Whether they're using some of the 80 million tons of steel that is recycled in North America every year to create eye-catching additions or they're re-painting their entire first floor, people will be looking to make their homes more comfortable and aesthetically-enjoyable after being cooped up in them for so long. And if COVID-19 cases start to rise again in the fall and winter as some experts are predicting, homeowners are likely going to take whatever steps they can to make their next quarantine more comfortable than their last.