How To Sign Up For Obamacare (And Avoid What's Left Of HealthCare.Gov's Glitches)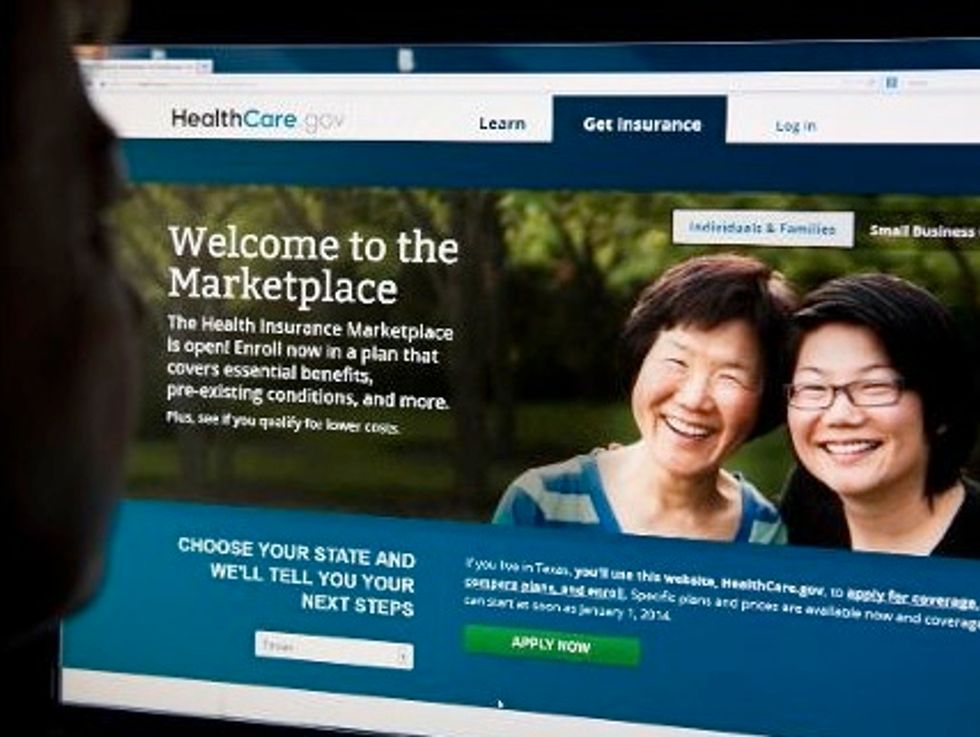 The relaunch of HealthCare.gov finally offers consumers a way to shop for new coverage without having to log in to the site, or face its substantially reduced (but still annoying) glitches.
"This is a huge help for shoppers in the 36 states served by the portal, who up until now had to go through the long and not always smooth process of filling out an entire application before they could see this information," Consumer Reports reported on Monday.
You're most likely to have problems using the site during peak times, which usually begin around lunchtime on the east coast and end around sundown on the west coast. But even when the site is busiest, you can browse for a new plan easily — if you don't log in.
Here's how to shop for insurance at peak times without any glitches:
A new welcome screen greets users at HealthCare.Gov:
Choose "See Plans Before I Apply," and you'll be able to see what's offered to you without creating an account.
Figuring out if you're eligible for a subsidy — as all residents who earn under 400 percent of the poverty level are — still requires a log-in.
However, Consumer Reports offers a workaround:
1. Figure out as best you can what your household Modified Adjusted Gross Income (MAGI) is likely to be in 2014. For this, you can use our cheat sheet that describes exactly how this works. It's the number you're going to enter in Step 2.

2.   Go to the Kaiser Family Foundation's subsidy calculator, which in our opinion is the best of several available. Fill it out, using the MAGI number you came up with in Step 1.  The subsidy it shows you, if any, is given on an annual basis. Divide by 12 to find out what it comes to every month.
Of course, you'll eventually have to log in to the site to purchase insurance, which you'll have to do by December 23 to begin coverage by January 1, or by March 31 of next year to avoid the individual mandate penalty.
If possible, choose an off-peak time — the weekend, early morning or evening — when you can devote some time to making your purchase.
When you do actually purchase a plan, be sure to follow up with your insurer. The biggest problem in the system remains the communication of data to the company that will be offering the coverage, especially if you do not receive an email from the provider within 24 hours.
AFP Photo/Karen Bleier