How Trump Got The World To Boycott America
@FromaHarrop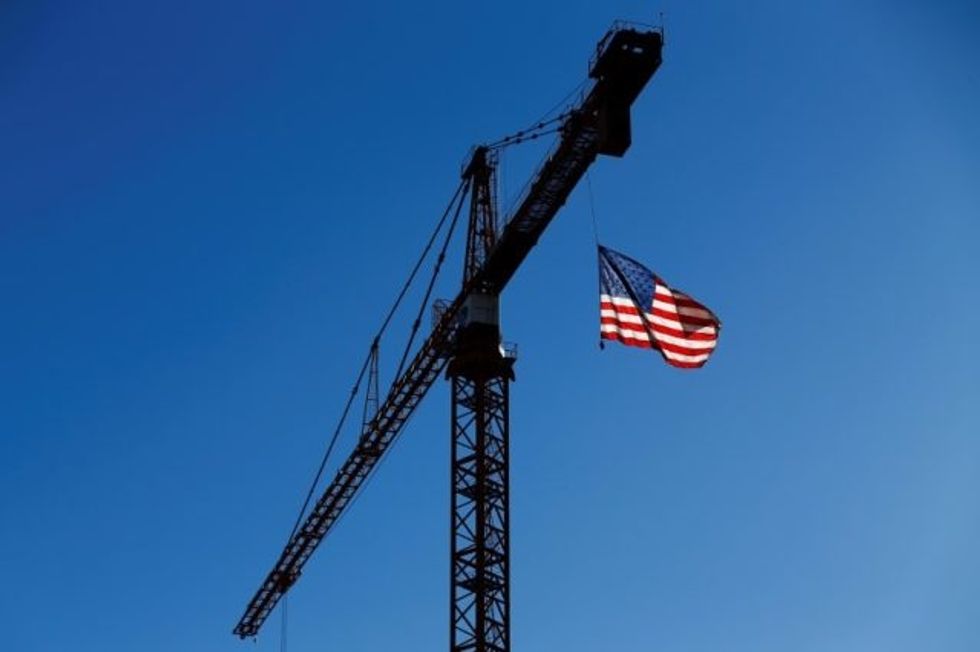 Reprinted with permission from Creators.
Are President Trump's threats and insults against our allies just an obnoxious negotiating tactic? It hardly matters, because they haven't worked. And it's worse than not working. Trump has turned "made in America" into consumer poison around the globe.
Trump is not content to wage a simple war on trade, itself an economically ignorant endeavor. He feels compelled to also dump invective on the foreigners who buy our goods and services. Whether to entertain his base or to serve the interests of Vladimir Putin, the result is long-lasting damage to our producers. No discernable American interest hides in this rubble.
China is playing it cool so far, but it can also play it hot. When South Korea last year deployed a missile shield — seen as a hostile move in China — a Chinese celebrity told her 2.7 million followers on social media to boycott Korean products. In a mere month, the Korean carmaker Hyundai saw its market share in China fall by nearly half.
A 2012 dispute with Japan over the East China Sea set off a violent reaction in China. Enraged Chinese "patriots" tore apart a Toyota dealership and torched a Panasonic factory.
By the way, China recently passed the U.S. as the world's biggest consumer market. It's already the largest by volume for General Motors, Bloomberg reports. It's the second-biggest for Starbucks, which expects sales in China to overtake those in North America within 10 years.
For a consumer boycott to work, the issues must be easy to understand. Right after Canadian Prime Minister Justin Trudeau played courteous host to Trump at the G-7 meeting, the president flamed him as "very dishonest and weak." What about that attack wouldn't a Canadian understand?
Trump's trade adviser Peter Navarro immediately piled on, opining on TV that there is a "special place in hell" for, of all people, the mild-mannered Trudeau. This was not short of insane. This was insane.
And so Canadian restaurants are wiping California wines off their menus. Canadians now have a "patriot's guide" to shopping during a trade war with the U.S. And the country's largest private-sector union is running an "I Shop Canada" campaign. Canadians, meanwhile, have been canceling their planned summer vacations in the U.S.
It's not as if Canadian leaders didn't try to get along with the American president. Sure, they regarded Trump's nutty "American carnage" inaugural address as "obviously a surreal moment," as a Canadian business adviser in Washington told Maclean's magazine. Nonetheless, the Canadian Embassy held a party that night to mark the occasion.
Canadians are well aware that many of the Americans they are boycotting regard Trump as a major humiliation for their country. "It's not me!" Paul Dyster, mayor of Niagara Falls, New York, said at a meeting near the border. "I think he's crazy, too."
The war plods on. The U.S. has just sued Canada, the European Union and others for retaliating against Trump's new tariffs on them.
Trudeau is wisely giving Trump a wide berth. He is not alone among old allies, apparently hoping that adults in Washington will grab the wheel and the fever will break.
That does not mean that our former friends are sitting on their hands as Trump throws tantrums in the family room. They are pursuing their own interests. The EU, for example, just cut an enormous trade deal in which Japan is cutting tariffs on European wine, cheese and cars.
Trump's cracked compulsion to abuse our allies is turning the "made in America" label into a heap of burning rubber. Even if the madness stopped tomorrow, there would be so much repair work to do. Really, after all this, how will America get its reputation back?
Follow Froma Harrop on Twitter @FromaHarrop. She can be reached at fharrop@gmail.com.To find out more about Froma Harrop and read features by other Creators writers and cartoonists, visit the Creators webpage at www.creators.com.