Why Carlson Hid Kanye's Anti-Semitism (And What That Shows About Fox)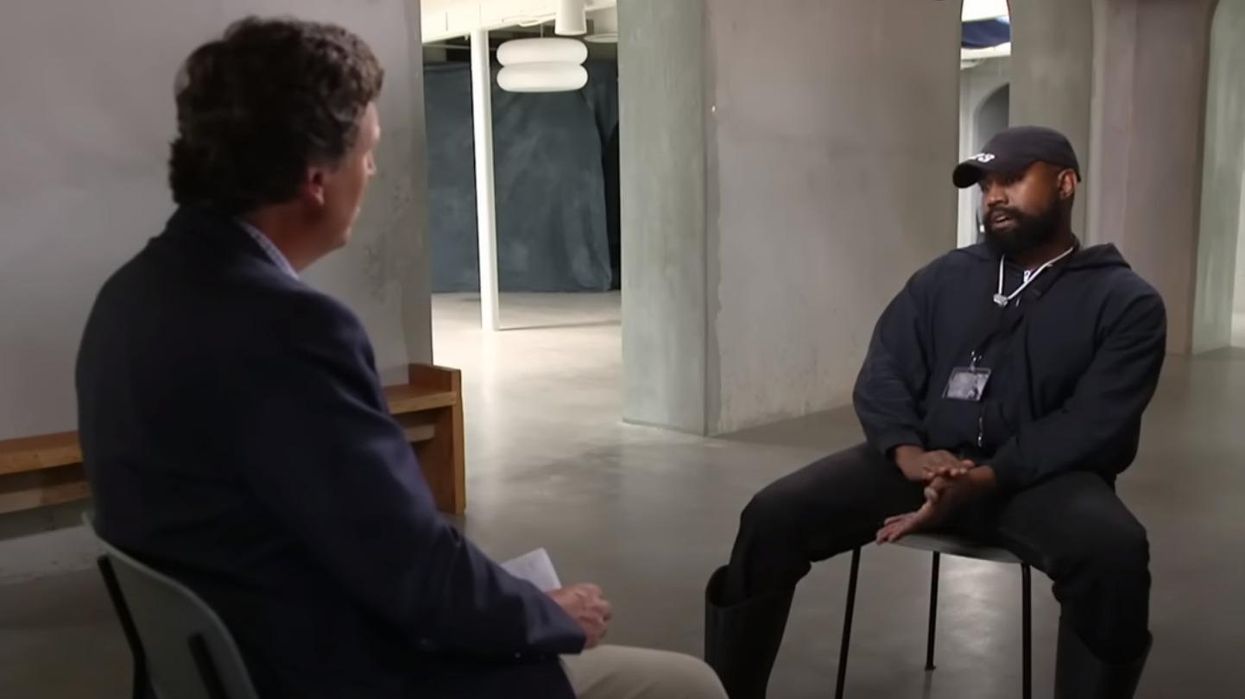 Youtube Screenshot
Fox News host Tucker Carlson clearly hoped to use his interview with Kanye West (now known as Ye) to advance his own political agenda by highlighting the rapper's "White Lives Matter" commentary and support for former President Donald Trump. But at the conclusion of their sit-down, Carlson had a problem: West peppered the interview with toxic anti-Semitic comments, as well as conspiracy-minded rants which suggested that he was in the throes of one of his well-documented manic phases.
Carlson responded to this conundrum by simply cutting the worst of West's bigotry and paranoia from the version of the interview he aired last week, Vice's Motherboard revealed on Tuesday, after obtaining original footage from the interview. The deceptive editing points to how much leeway the Fox host thinks he has from the network brass, as well as the deceitful way he handles his show.
Reprinted with permission from Media Matters.