Hurricane Norbert Sending High Surf, Possible Rain To California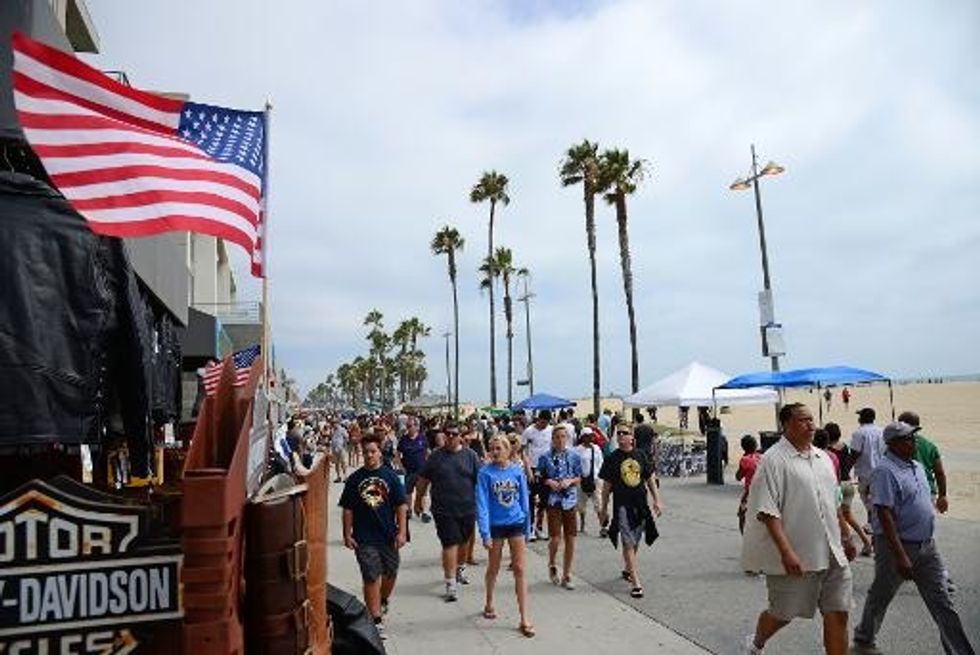 By Veronica Rocha, Los Angeles Times
LOS ANGELES — The latest hurricane spinning off Baja California could bring rain and thunderstorms to the Southland over the coming days, as well as high surf and tides that could produce minor flooding, forecasters warned.
As Hurricane Norbert slowly moves north along the Baja Peninsula with sustained winds of 90 mph, it will bring with it a 20 percent to 40 percent chance of rain and thunderstorms this weekend in the mountains and deserts of Orange and Los Angeles counties, said Rich Thompson, a meteorologist with the National Weather Service.
Starting Friday, coastal areas, including Venice, Malibu, Long Beach, the Palos Verdes Peninsula, and Ventura beaches, will experience waves of 4 to 7 feet with maximum sets of 10 feet, Thompson said.
The surf won't be nearly as dramatic as last week when Hurricane Marie, a Category 5 storm with sustained winds up to 157 mph, produced waves of more than 20 feet.
"Hurricane Norbert is definitely much weaker than Marie," Thompson said.
Forecasters warned that dangerous rip currents would still develop along south-facing beaches, and the swells could also produce so-called sneaker waves, which appear suddenly and could wash beachgoers off steep-sloped shorelines.
Like Hurricane Marie, Norbert could cause some flooding Saturday through Monday during evening high tides, particularly along the low-lying south-facing beaches. The flooding, though, is expected to be minor, according to the weather service.
Still, Long Beach Fire Department crews have been reinforcing sand berms along the Long Beach Peninsula and installing plugs to the Naples-area seawall.
AFP Photo/Robyn Beck
Interested in national news? Sign up for our daily email newsletter!