In Bizarre Speech, Trump Praises Confederate General
@FAWFULFAN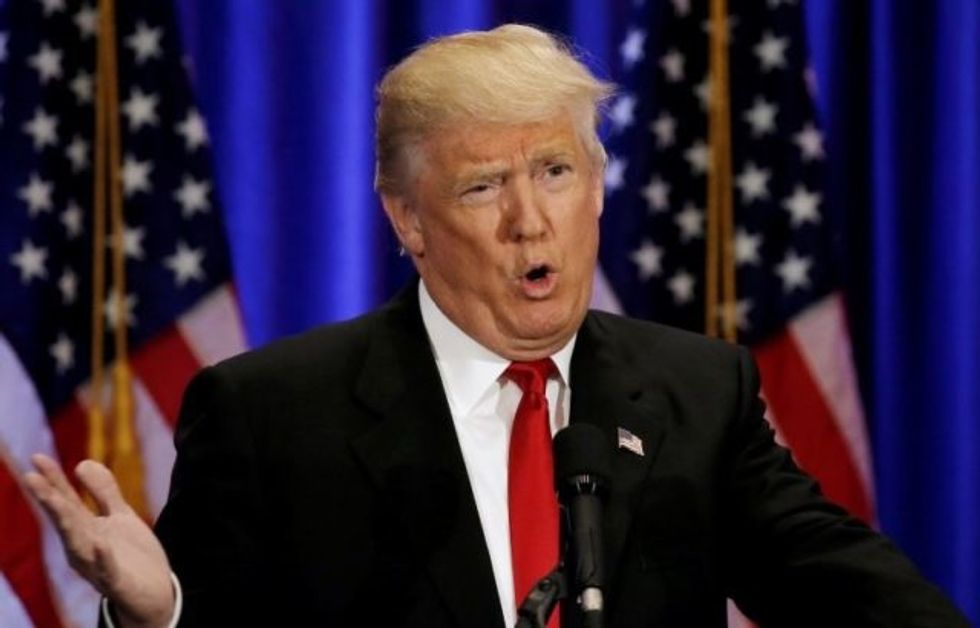 Reprinted with permission from AlterNet.
On Friday, President Donald Trump held a rally in Lebanon, Ohio, where he urged his supporters to vote for Rep. Steve Chabot's re-election.
Having said his piece on that, however, he took a turn into very strange territory, and ended up ranting about the greatness of both Union general Ulysses S. Grant and Confederate general Robert E. Lee.
"[Ohio] also gave you a general who was incredible," Trump said. "He drank a little bit too much. You know who I'm talking about, right? So Robert E. Lee was a great general. And Abraham Lincoln developed a phobia. He couldn't beat Robert E. Lee. He was going crazy, I don't know if you know this story. But Robert E. Lee was winning battle after battle after battle, and Abraham Lincoln came home and said, 'I can't beat Robert E. Lee.' And he had all of these generals. They looked great, they were the top of their class at West Point, they were the greatest people. There was only one problem. They didn't know how the hell to win. They didn't know how to fight. They didn't know how."
WATCH: President Trump says "Robert E. Lee was a great general" during Ohio rally, calling the Confederate leader "incredible." pic.twitter.com/1nccA8ZAEC

— MSNBC (@MSNBC) October 13, 2018
It seems as if Trump does not really know anything about the Civil War, as there was no substance in anything that he said in that speech. Regardless, it is not appropriate for an American president to proclaim the "greatness" of a man who betrayed his country and went to war against his fellow U.S. troops to preserve the institution of slavery.
Trump has repeatedly suggested a reverence for Lee and his fellow Confederate officers, blasting any and all efforts to remove Confederate monuments from public squares.
Matthew Chapman is a video game designer, science fiction author, and political reporter from Austin, TX. Follow him on Twitter @fawfulfan.