In Last Appearance On CNN, Harwood Called Out Media's 'False Equivalency' Problem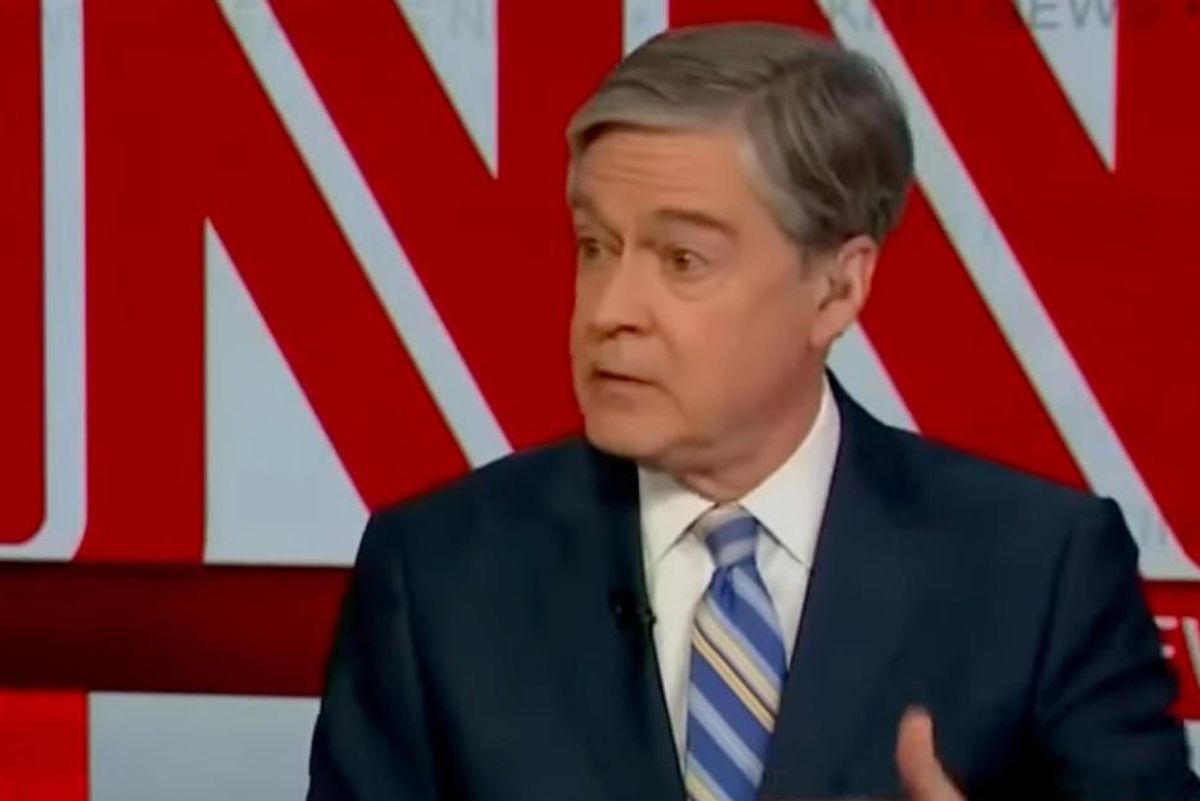 Youtube Screenshot
CNN White House correspondent John Harwood announced Friday afternoon that it was his last day at the network. Earlier that morning, he explained that the typical rules of political neutrality in mainstream journalism should not apply when covering former President Donald Trump and his continued dominance of the Republican Party, because those rules are designed for "honest disagreements" between the parties, and Trump is instead a "dishonest demagogue." Harwood, a "harsh critic" of the former president, reportedly had two years left on his contract with CNN.

His departure is not a promising sign, as CNN has reportedly been trying to reach out to Republicans in the name of a warped political balance, the very thing Harwood called out this morning. Harwood reportedly knew in advance that this would be his last day with CNN, and used his appearance "to send a message."
Harwood appeared Friday on CNN Newsroom, during a discussion of President Joe Biden's prime-time address Thursday night. The president spoke about how Trump's MAGA movement "threatens the very foundations of our republic," referencing Trump's failed attempt to stay in power after losing the 2020 election, and his and his followers' continued attempts to subvert state election systems heading into 2024.
Harwood pointed out that as much as mainstream journalism does not want to take sides, Biden is right, pointing also to Trump's separate declaration earlier Thursday that if he regained the presidency he would pardon those who have been convicted for various crimes after storming the United States Capitol on January 6, 2021.
JOHN HARWOOD: Of course it was a political speech, we're — in a midterm reelection year, the issues that he's talking about are inherently political. But, I think it's also important to say that the core point he made in that political speech about a threat to democracy, is true.
Now, that's something that's not easy for us as journalists to say. We're brought up to believe there's two different political parties with different points of view, and we don't take sides in honest disagreements between them. But that's not what we're talking about. These are not honest disagreements. The Republican Party right now is led by a dishonest demagogue. Many, many Republicans are rallying behind his lies about the 2020 election, and other things, as well.
And a significant portion, or a sufficient portion, of the constituency that they're leading attacked the Capitol on January 6, violently. By offering pardons or suggesting pardons for those people who violently attacked the Capitol — which you've been pointing out numerous times this morning — Donald Trump made Joe Biden's point for him.
Reprinted with permission from Media Matters.