In Ohio, Who Represents The 'GOP Establishment' Now?
@alecpronk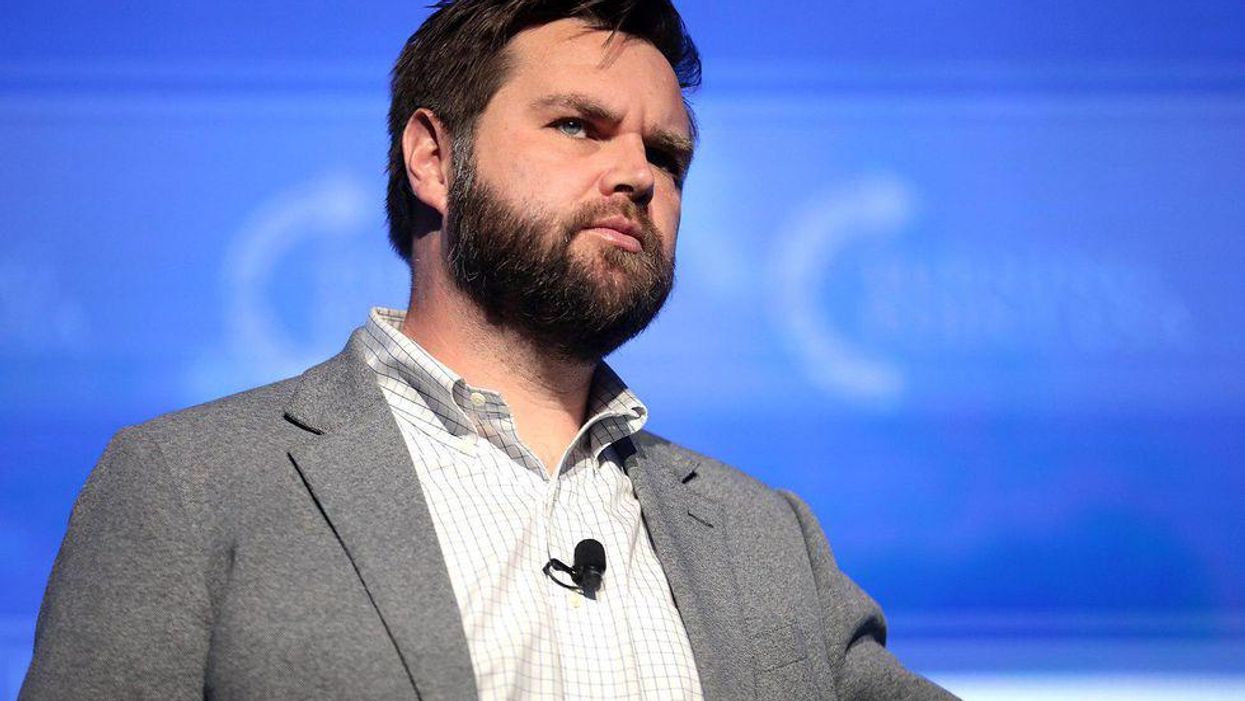 The Ohio GOP Senate primary was billed as the top contest to watch ahead of the 2022 midterms, one in which the Republicans are expected to perform well. The primary was set to be an insight into what flavor of Republican looked primed to lead the party in the absence of Donald Trump on the ticket.
The race was wide open, and it came down to the wire, with three candidates receiving more than 20 percent of the vote. But in the end, Trump-endorsed J.D. Vance took the nomination with 32 percent of the vote.
Vance's victory was no surprise days out from the election, but the author and entrepreneur was not the favorite when the race started. In fact, Vance had a significant stink on him for Ohio Republicans due to the fact that he previously criticized Trump.
Thanks to an endorsement from Trump and significant financial backing from ultra-right billionaire tech entrepreneur Peter Thiel, Vance jumped the crowded field.
Democratic commentators and strategists were quick to find a sliver of hope in the outcome.
"J.D. Vance only won 32 percent of the primary vote with Trump's endorsement. Given the candidates available, almost 70 percent of GOP voters in Ohio chose to go with any other candidate other than the Trump candidate. Stop claiming this is a sign of strength for Trump. It's clearly not," tweeted activist Charlotte Clymer.
However, only one candidate bucked the Trump trend, Matt Dolan, who finished a close third at 23.3 percent. Dolan outperformed expectations and came on strong at the end of the campaign, but other candidates including Josh Mandel (23.9 percent), Mike Gibbons (11.7 percent), and Jane Timkin (5.9 percent) were all vying to be the "Trump" candidate.
Rather than showing Trump's weakness, the Ohio results show the former Republican establishment's weak grip on power and Trump's potential staying power within the conservative movement.
Room For Anti-Trump?
"It's a MAGA-MAGA party," former Republican Representative Joe Walsh told Politico. "Trump's going to run. But let's assume he didn't. You'd have seven to eight MAGA candidates, and maybe you'd have one Larry Hogan or something like that. But they're not going to get any traction."
Democrats were holding out hope for a Republican Party that would be more fractured between anti-Trump and pro-Trump factions.
What was never up for debate was Trump's popularity within the Republican voter base. An October 2021 Quinnipiac poll found that 78 percent of Republicans want Trump to run in 2024.
What is still up in the air is Trump's power when he's not on the ballot. Trump's endorsements tend to win, but he often picks favorites such as Texas Governor Greg Abbott.
But with Vance, Trump got a win with a come-from-behind victory, Thiel's $10 million donation to a pro-Vance Super PAC notwithstanding.
It also begs the question as to who is the Republican "establishment" now. Dolan represented the anti-Trump wing of the Republican party, but on the issues, he largely fell in line with Trump's positions including building a wall on the Mexican-US border and cutting taxes.
And Josh Mandel, former Ohio treasurer, said he was "not just going to drain the swamp, I'm going to blow up the swamp," and "with as much ferocity and strength and force, I'm going to take on the squishy establishment RINO Republicans" which he said includes Senator Mitt Romney and Representative Liz Cheney.
Clearly, Mandel's voting bloc falls in the anti-Republican establishment corner, just like J.D. Vance's.
While Republican establishment figures may be doomed, the party's political platform is advancing, with the Religious Right's goal to overturn Roe v. Wade in sight.
All this presents is a challenge to Democrats: Trumpism is clearly here to stay, and appeals to moderate Republicans within the party fall on dwindling numbers and deaf ears.