Iowa Supreme Court Blocks Rule Limiting Access To Abortion Pills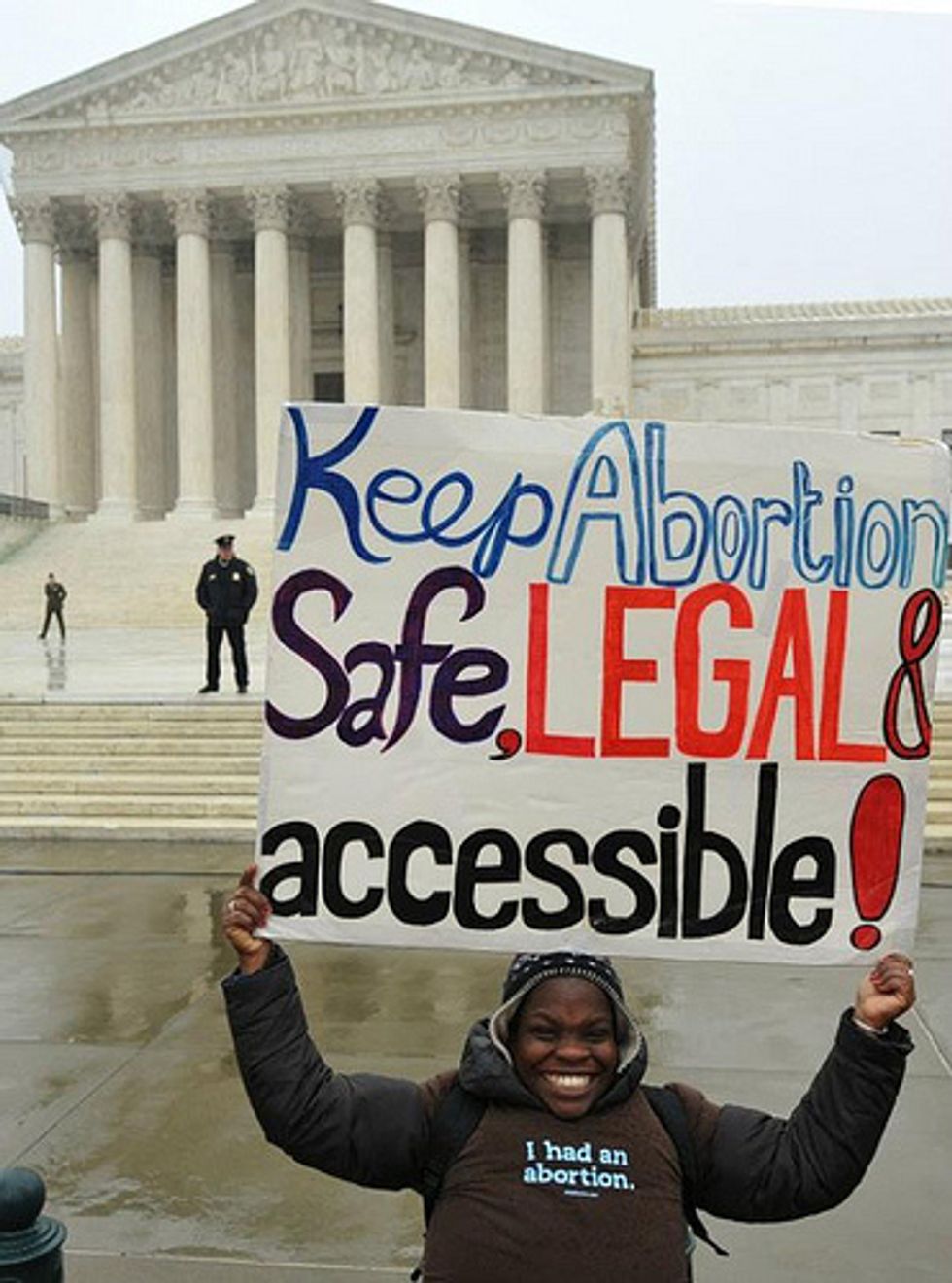 By Alana Semuels, Los Angeles Times
A rule that would have prohibited doctors from prescribing abortion pills by videoconferencing has been blocked by the Iowa Supreme Court in a last-minute decision hailed as a victory by pro-abortion rights advocates.
"This ruling is a victory for Iowa women," Suzanna de Baca, president and CEO of Planned Parenthood of the Heartland, said of Tuesday's decision.
The rule was adopted last year by the Iowa Board of Medicine, which regulates physicians in the state, and was upheld earlier this year by a district court judge. The state Legislature considered but did not pass a similar law earlier this year.
The rule, which was to have taken effect this week, required a physician to perform a physical examination before prescribing abortion-inducing drugs, and also mandated that a woman must have a follow-up appointment to confirm the termination of the pregnancy.
"The board believes that all patients, including those in rural Iowa, deserve the highest level of care," the Board of Medicine said when it passed the rule. "The board believes that a physician must establish an appropriate physician-patient relationship prior to the provision of a medical abortion. The physician's in-person medical interview and physical examination of the patient are essential to establishing that relationship."
Opponents of the rule protested that requirement would make it more difficult for women who live in many of Iowa's rural areas to get abortions and would restrict access to abortions to only the cities of Iowa City and Des Moines. The rule would have decreased the number of places women could get abortions in the state by 70 percent, according to Planned Parenthood.
"Medical evidence also shows that the rule, if implemented, will force women to delay abortions, thereby increasing their risks of complications and death," opponents of the law argued in a legal brief.
Around 91 percent of counties in Iowa have no abortion provider, according to a report by NARAL Pro-Choice America. Planned Parenthood has been providing telemedicine abortions in Iowa since 2008.
Already, 15 states, including Kansas and Oklahoma, ban the prescribing of abortion-inducing drugs via teleconference, according to a report by the Guttmacher Institute, which advocates for increased access to abortion services. Courts have struck down similar laws in North Dakota and Arkansas.
The decision marks the latest in a string of court victories for pro-abortion rights activists, who are pushing back against a significant surge of anti-abortion efforts.
Photo: World Can't Wait via Flickr
Interested in national news? Sign up for our daily email newsletter!