Irrational Hatred Of Obamacare Is Hard To Fathom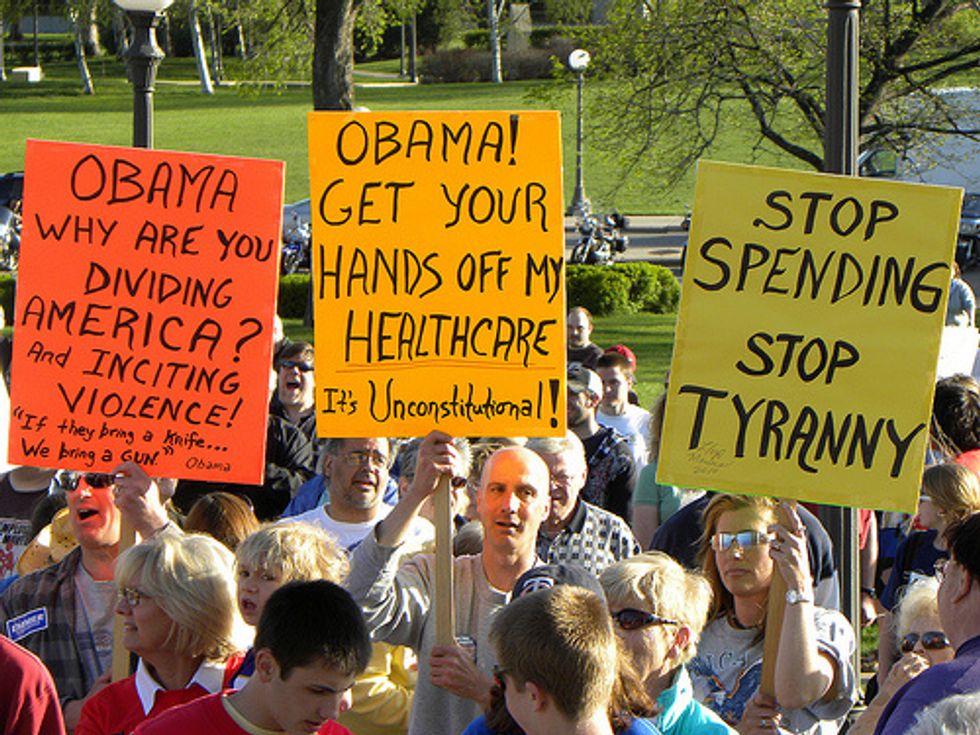 My friend Isatou has just received an invoice from Kaiser Permanente, testament to her new coverage through the Affordable Care Act — usually called "Obamacare." She's thrilled to finally have health insurance so she can get regular checkups, including dental care.
A reasonably healthy middle-aged woman, she knows she needs routine mammograms and screenings for maladies such as hypertension. But before Obamacare, she struggled to pay for those things. She once had to resort to the emergency room, which left her with a bill for nearly $20,000. (She settled the bill for far less, but it still left her deeply in debt.)
She is one of more than 7 million people who have signed up for health insurance through the ACA, stark evidence of the overwhelming market demand. Despite a badly bungled initial rollout, a multimillion-dollar conservative media campaign designed to discourage sign-ups, and a years-long Republican crusade against it (50 votes to change the law), millions got health insurance.
That hardly means Obamacare is a raging success. It's much too early to know how it will affect health outcomes for the previously uninsured. But it's abundantly clear that the ACA has already made great strides in improving access to health care. And that alone is quite an accomplishment.
Now, young adults can stay on their parents' health insurance policies until they are 26 years old — a boon in an economy where many young folks are struggling to find decent jobs. Now, patients with previously diagnosed illnesses ("pre-existing conditions," in insurance lingo) can't be denied coverage. Now, the chronically ill don't have to worry about hitting a lifetime cap that would deny them essential procedures or pharmaceuticals. Now, working folks who don't get insurance through their employers can purchase affordable policies.
Factoring in the Medicaid expansion, the ACA has extended health care coverage to an additional 9.5 million people, according to the Los Angeles Times, which gathered data from national surveys. Needless to say, millions more would have been covered if so many Republican governors, mostly located in Southern states, had not callously refused to accept the Medicaid expansion despite the fact that it is largely paid through federal government funds.
The GOP's relentless opposition has been puzzling. Republicans have resorted to extreme measures to try to derail Obamacare, including an implicit threat to prevent the National Football League from participating in a marketing campaign to encourage people to sign up.
Oh, did I mention 50 votes to repeal or alter the law?
Even acknowledging that our politics have become bitterly polarized, I don't understand this one. Even taking into account the GOP's irrational hatred for President Obama, I don't get it. Even though I know that Republicans believe in less government, I don't understand their approach to Obamacare.
First off, the ACA adheres to market-based ideas, many of which were first suggested by conservatives. Instead of a single-payer system like, say, Medicare, the ACA relies on private insurance companies. It adopts the individual mandate that was supported by many Republicans, including Newt Gingrich, back in the 1990s and later adopted by Mitt Romney in Massachusetts.
Second, Republicans are free to offer up a health care scheme that is more in keeping with conservative principles. But the "repeal and replace" mantra is rarely heard anymore since it has become increasingly clear that the GOP has no intention of coming up with a plan to replace Obamacare. While there are various counter-proposals floating about, none has garnered the support of a majority of Republicans in Congress.
Is the ACA perfect? Absolutely not. There is much in the law that needs to be worked on, refined, improved. But the GOP doesn't seem interested in that. Instead, its members have taken to engaging in increasingly ridiculous criticisms, including the charge that the White House has made up the number of successful enrollees.
It's strange. Could it be that Republicans are simply furious that millions of Americans like Isatou finally have health insurance?
(Cynthia Tucker, winner of the 2007 Pulitzer Prize for commentary, is a visiting professor at the University of Georgia. She can be reached at cynthia@cynthiatucker.com.)
Photo: Fibonacci Blue via Flickr