Is Jeanine Pirro's Show Suspended? Fox News Won't Tell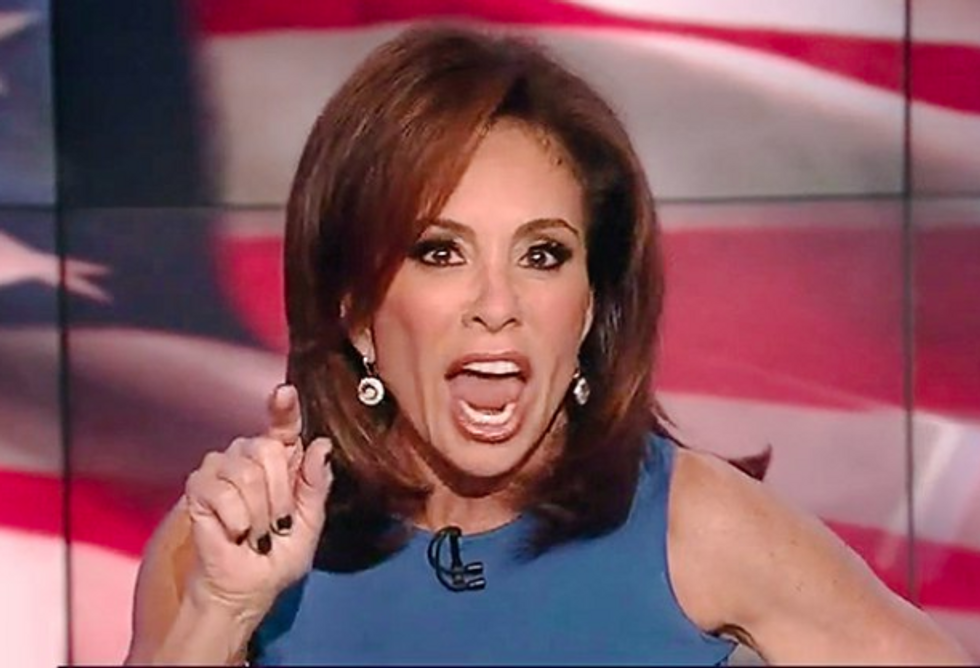 Reprinted with permission from Media Matters.
On March 16, Fox News pulled Jeanine Pirro's Justice with Judge Jeanine from its weekly Saturday night slot after a week of outrage over her anti-Muslim rant against a sitting congresswoman. The next morning, President Donald Trump lashed out in a series of tweets, demanding Fox "Bring back @JudgeJeanine Pirro" and "fight for our Country." The entire sequence of events highlights an important reality for advertisers: Fox News is bad for business.
During her March 9 show, Pirro suggested that Rep. Ilhan Omar's (D-MN) hijab was "indicative of her adherence to sharia law, which in itself is antithetical to the United States Constitution." This outright bigotry prompted widespread outrage. A day later, Fox finally addressed it, saying that "we strongly condemn" Pirro's remarks and that the network "addressed the matter with her directly." Fox's statement was accompanied by a separate statement from Pirro in which she neither apologized nor showed any remorse for what she said.
Fox replaced Pirro's show with a documentary rerun on March 16. Jesse Watters, whose show airs before Pirro's, did not mention her at all; normally he notes that her show follows his. The president appeared to be upset at missing one of his favorite TV programs, tweeting the next morning demands that "Fox must stay strong and fight back with vigor" and "Keep fighting for Tucker, and fight hard for @JudgeJeanine."
There are four fundamental truths at play here. First, Fox News is under a lot of pressure following advertiser losses as a result of the network's malfeasance and bigotry. Second, Fox News is a propaganda machine for the president, with the two entities now essentially merged. Third, Pirro's show (and, for that matter, Tucker Carlson's) is fundamentally bigoted to its core; she can never meaningfully distance herself from anti-Muslim statements since she's been spewing rhetoric like this for years. And fourth, the Fox News audience wants the bigoted and anti-Muslim statements. They've been fed this for years, and now expect no less. That's why you've seen people like Sebastian Gorka loudly defend Pirro this week.
In terms of any discipline for Pirro, Fox News kept mum for several days on the matter; CNN's Brian Stelter is now reporting, per one source, that Pirro has been suspended for two weeks. But Fox executives' instinctive secrecy just shows how afraid they are of their network's audience: If Fox News were a real news organization, then at a minimum it would say on air that Pirro's remarks were unacceptable and communicate what it is doing to its audience.
Instead of doing any of that, Fox News wants to send one message to its hard-right audience and an entirely different message to its advertisers. They are welcome to try, but the Fox audience will never abet any meaningful move away from bigotry, and the rest of the public (and advertisers) don't have to play along. These are the tactics of a propaganda outlet, not a news organization.
Update: Fox News media analyst Howard Kurtz noted Pirro's absense on his March 17 show, but did not confirm the suspension. According to Kurtz, "Without some public explanation of why the show was pulled, It certainly looks like a suspension."