ISIS Takes Last Government-Controlled City In Northern Iraq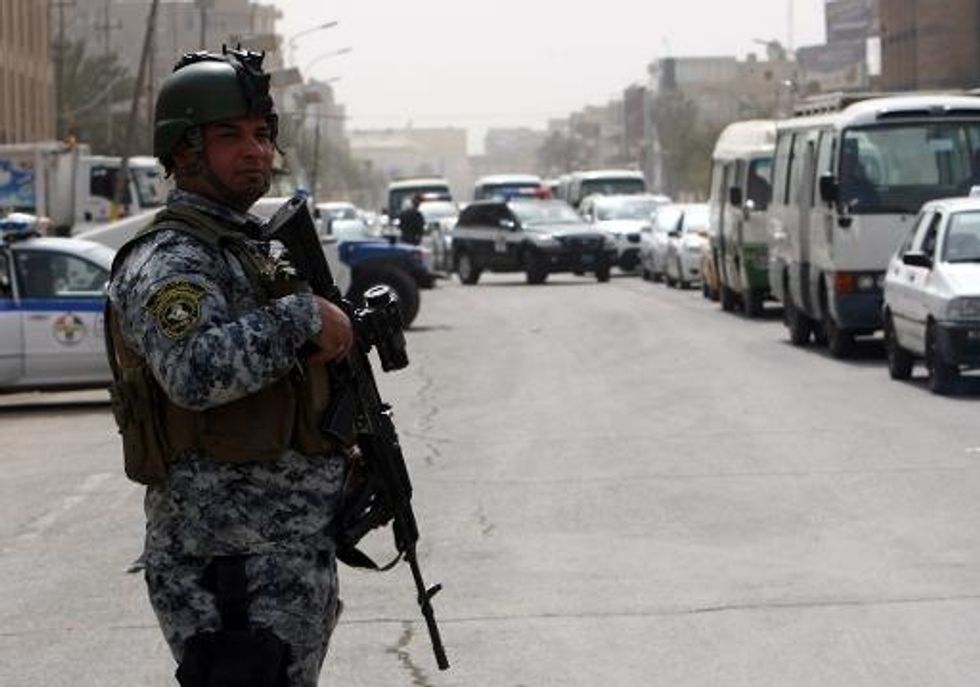 By Mitchell Prothero, McClatchy Foreign Staff
IRBIL, Iraq — The Islamic State of Iraq and Syria took control Monday of the last major city that had been held by the government in northern Iraq, forcing hundreds of families to flee for the safety of nearby areas controlled by Kurdish militias.
ISIS' capture of Tal Afar allowed the group to consolidate its control of a strategic supply corridor between its Syrian and Iraq strongholds.
It also ended, at least for now, any claim by the central government in Baghdad to authority in northern Iraq and allowed ISIS to claim for its nascent caliphate a contiguous territory that stretches from the Syrian city of Raqqa through Iraq's Nineveh province to the outskirts of Baghdad.
The fall of Tal Afar was freighted with historic import. American troops battled ISIS' early incarnation, al-Qaida in Iraq, for control of the city in 2005. At one time, the pacification of Tal Afar was considered a major triumph for U.S. forces.
In the wake of Tal Afar's capture, ISIS reportedly offered a temporary cease-fire Monday in its battle with Syrian rebel groups. The cease-fire was intended to allow ISIS to respond more forcefully to attacks by Syrian government forces in Deir el-Zour province, which lies between ISIS' Raqqa stronghold and ISIS-controlled territory in Iraq's Anbar province.
ISIS-related Twitter accounts also celebrated the apparent capture at Tal Afar of Iraqi Gen. Abu al-Waleed, the onetime commander of the elite U.S.-trained Wolf Pack counterterrorism unit often accused by Sunni Muslims of committing a range of crimes against civilians.
The Iraqi government denied that al-Waleed had been captured, but his status was unclear and he made no public appearances.
Refugees and residents from Tal Afar who spoke with relatives in Irbil described Tal Afar as mostly in ISIS' control, though some skirmishing was still taking place.
The rapid advance by ISIS to the outskirts of Baghdad has put the capital on edge. On Monday, the United Nations announced that it would pull at least 58 staff members from its mission in Baghdad and move them to Amman, Jordan. The announcement came a day after the United States said it had reassigned an undisclosed number of staffers from its embassy in Baghdad to Amman or the relative safety of Irbil or Basra, in southern Iraq.
Iraqi state television said airstrikes targeted ISIS formations around the ISIS-controlled city of Tikrit, but these claims couldn't be verified.
Whether the United States would take any action to assist the Iraqi government remained uncertain. In comments Monday, Secretary of State John Kerry put special emphasis on U.S. frustration with Prime Minister Nouri al-Maliki.
"We are deeply committed to the integrity of Iraq as a country," he said. "We are deeply committed to the constitutional process, but we've also had great difficulties with the existing government in their unwillingness to reach out and be inclusive and bring people to the table and be sufficiently responsible in their pluralistic approach to governance."
Interested in learning more about the crisis in Iraq? You can read more here.
AFP Photo/Ali al-Saadi