Israel Attacks Syrian Bases After Four Soldiers Wounded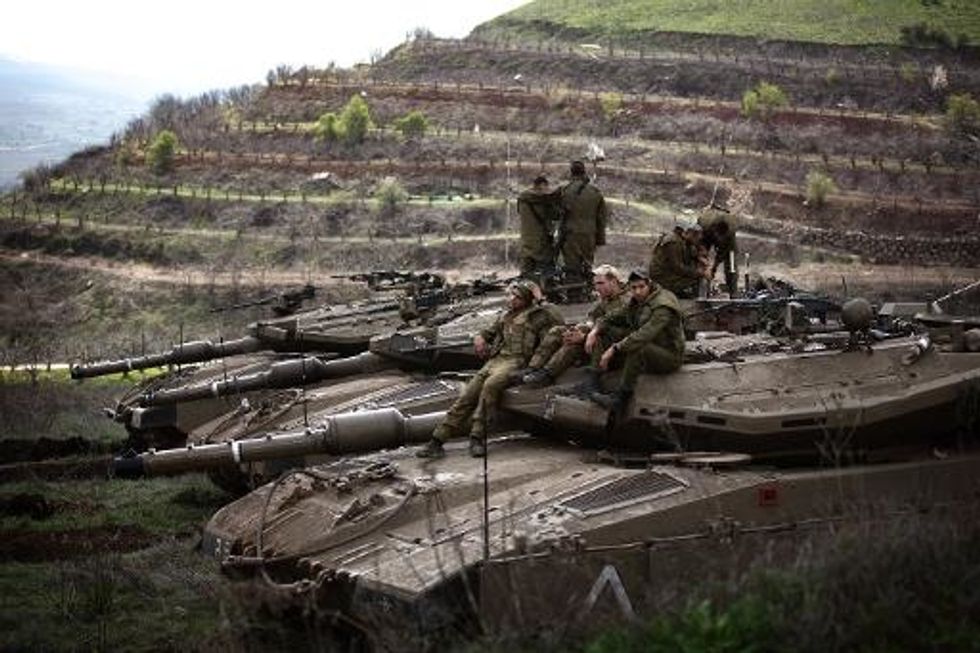 By Joel Greenberg, McClatchy Foreign Staff
JERUSALEM — Israeli aircraft struck Syrian army positions early Wednesday after an explosion wounded four Israeli soldiers on the Golan Heights frontier, the military said, in the most serious flare-up of violence there since the start of Syria's 3-year-old civil war.
A Syrian army announcement said one person was killed and seven wounded in the Israeli air attacks on three sites on the outskirts of the city of Quneitra, near Israeli lines on the Golan Heights.
Israel captured the strategic plateau from Syria in the 1967 Middle East War. After decades of calm along the frontier, the fighting in Syria occasionally has spilled over the cease-fire line, with shells and small arms fire hitting the Israeli-held Golan, sometimes drawing Israeli artillery or anti-tank rockets in response.
On Tuesday, an explosive device detonated near an Israeli patrol along the frontier near the Druze village of Majdal Shams in the Israeli-held Golan, wounding four soldiers, one seriously. The Israeli army said it initially responded with artillery fire at Syrian military positions.
Early Wednesday, Israeli aircraft targeted "several Syrian army positions which aided and abetted the attack," including a training facility, military headquarters and artillery batteries, an Israeli army statement said.
Israeli analysts said the attack on the Israeli patrol came from an area controlled by Syrian government forces and may have been the work of a pro-government militia or Hezbollah, the Iranian-backed Lebanese group that has sent fighters to Syria to support the forces of President Bashar Assad.
The Israeli army said that on Friday another explosive device was set off against soldiers on the Golan Heights frontier with Lebanon, drawing retaliatory fire toward a Hezbollah target.
On March 5, a bombing attempt was foiled when troops fired at "two Hezbollah-affiliated terrorists" who were identified trying to plant an explosive device along the frontier with Syria in the northern Golan Heights, the army said.
Israeli Defense Minister Moshe Yaalon said after Wednesday's airstrikes that "we consider the Assad regime responsible for what happens from its territory, and if it continues to cooperate with terrorist elements seeking to strike Israel, we will continue exacting a heavy price from it."
The Israeli statements did not name a group as responsible for Tuesday's bombing.
AFP Photo/Menahem Kahana