Israel Launches Ground Operation In Gaza
@AFP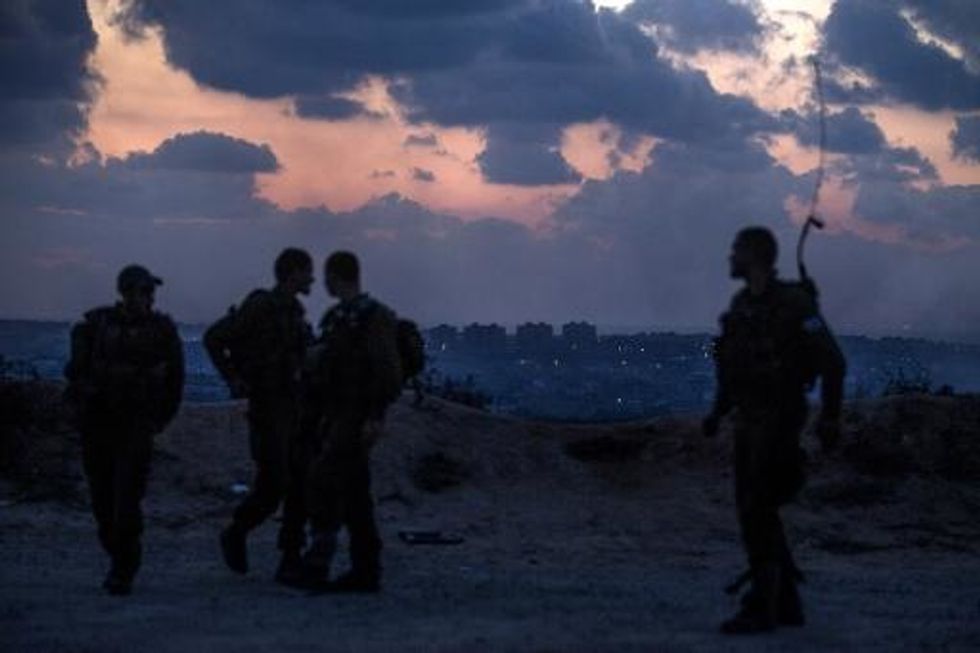 Jerusalem (AFP) – Israel launched a ground operation in Gaza late Thursday to stamp out rocket attacks, the army and the office of Prime Minister Benjamin Netanyahu said.
"Following 10 days of Hamas attacks by land, air and sea, and after repeated rejections of offers to de-escalate the situation, the Israel Defence Forces (army) has initiated a ground operation within the Gaza Strip," the army said in a statement.
Netanyahu's office said the "prime minister and the defence minister ordered the army to begin a ground operation and enter Gaza to strike at the terrorist tunnels from the Gaza Strip into Israeli territory."
A statement said the decision was "approved by the security cabinet after Israel agreed to the Egyptian ceasefire proposal, whereas Hamas rejected it and continued firing rockets at Israeli cities."
The army said the aim of the operation is to protect Israeli lives and crush Hamas, which controls the Gaza Strip.
"The IDF's objective as defined by the Israeli government is to establish a reality in which Israeli residents can live in safety and security without continues indiscriminate terror, while striking a significant blow to Hamas's terror infrastructure," the statement said.
Israel launched Operation Protective Edge on July 8 to stamp out rocket attacks from Gaza and the army said the new operation will include ground and air assaults.
"This stage of operation 'Protective Edge', led by the IDF's Southern Command, will include close coordination between IDF units including infantry, armored corps, engineer corps, artillery, and intelligence combined with aerial and naval support," it said.
"This effort will also be supported by the Israeli Security Agency (ISA) and other intelligence organisations," the army added.
"In the face of Hamas' tactics to leverage civilian casualties in pursuit of its terrorist goals, the IDF will continue in its unprecedented efforts to limit civilian harm," it said.
At least 240 Palestinians have been killed in Israeli air strikes since July 8, many of them children, medics in Gaza said, with a NGO based in the coastal enclave saying 80 percent of the deaths are civilians.
Hamas has turned down an Egyptian proposal for a ceasefire.
Senior Hamas official Ghazi Hamad said the Islamist Palestinian movement refuses to accept the Cairo proposal "in its current form" and seeks a series of conditions for a truce with Israel.
AFP Photo/Jack Guez