Israel Resumes Strikes On Gaza After Holiday Lull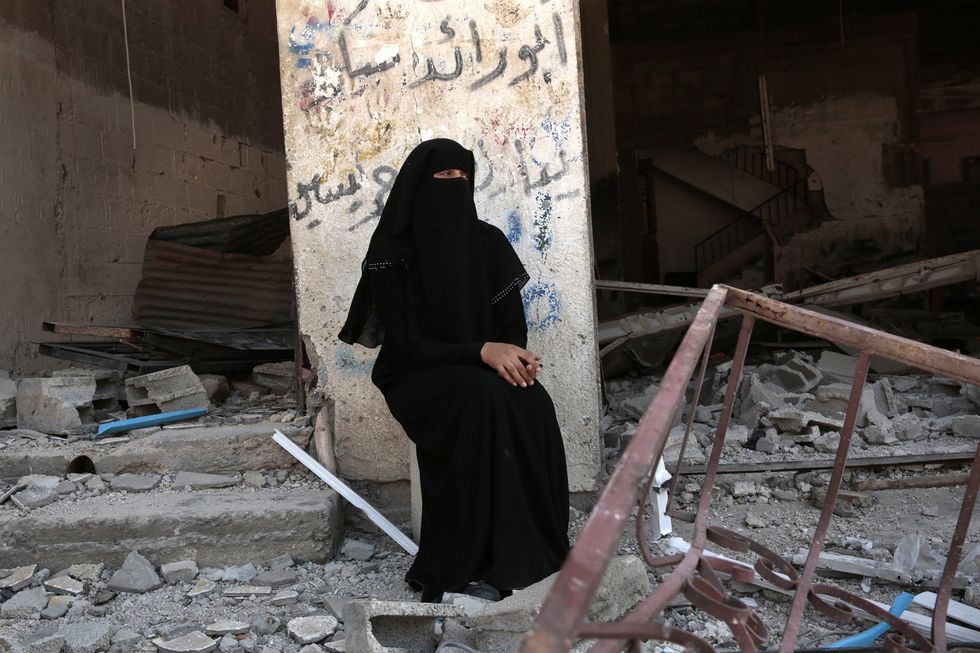 By Alexandra Zavis and Batsheva Sobelman, Los Angeles Times
GAZA CITY — A fragile holiday lull in fighting in the Gaza Strip on Monday was punctuated by Israeli airstrikes and a rocket launch by Palestinian militants in the wake of a call by the U.N. Security Council for an unconditional humanitarian truce.
On the 21st day of the conflict, Israel's Cabinet was meeting to weigh the next military and political moves. In Gaza, the relative calm coincided with the start of the Eid al-Fitr, one of the most important festivals of the Muslim calendar, marking the end of the holy month of Ramadan.
The United States and other mediators had hoped to forge a durable cease-fire prior to the three-day holiday, but efforts over the past week failed to bring the two sides together. Hamas has insisted on a lifting of a years-long blockade on Gaza enforced by Israel and Egypt; Israel demands that its troops be allowed to continue destroying Hamas-dug tunnels while a truce is in effect.
Across Gaza, Eid commemorations were muted by the death and destruction visited on the crowded coastal strip during the last three weeks. With more than 1,000 people, mainly civilians, dead and entire neighborhoods lying in ruins, a normally festive time was marked by fear and anxiety.
At a school-turned-refugee center in Beit Lahiya in northern Gaza, displaced Palestinian families overflowed classrooms and open-air corridors. Clothes hung from window sills and railings; bedding and mattresses were stacked high.
Sixteen members of the Zani clan were squeezed into a single classroom with several other families. They had fled their homes in northern Gaza, where Israeli troops were conducting intensive searches for Palestinian militants' "attack" tunnels, meant to funnel assailants into Israel, and rocket-launching sites.
"Today we woke up at 6 a.m., not because the kids were playing, but because we heard shelling," said a young mother, Amani. Her children, she said, asked why Eid was not being celebrated as usual with sweets, big meals, and new clothing.
"I told them Eid had been postponed because there were a lot of martyrs," she said. "A lot of people here have lost family members — we can't celebrate when they are grieving."
The Israeli military said mortar rounds were fired at its forces in several locations within Gaza, and that at least 12 projectiles were directed at Israel on Monday. In south-central Gaza, heavy exchanges of fire were reported between Israeli forces and Hamas militants in the vicinity of Khan Younis.
Meanwhile, Palestinian rescue workers pulled several more bodies from the rubble in Khuza, a village east of Khan Younis that has been a focus of the clashes in recent days. The deaths raised the Palestinian death toll to at least 1,044, the Health Ministry said.
Meanwhile, strained relations between Israel and the United States appeared to be affecting both cease-fire talks and the coalition of Prime Minister Benjamin Netanyahu. In a phone call with the Israeli leader on Sunday, President Barack Obama reportedly used unusually blunt language to urge an immediate cessation of hostilities.
The tenor of that conversation, together with a growing international outcry over Palestinian civilian casualties, brought an angry reaction from some in Israel.
"The last time we listened to the U.S. and allowed Hamas to participate in elections, Hamas took over the entire Gaza Strip and we got a terror entity there," lawmaker Zeev Elkin, chairman of the Knesset's foreign affairs and defense committee, told the news website Ynet.
Netanyahu also had a tense-sounding exchange by phone on Monday with U.N. Secretary-General Ban Ki-moon, who has played an active role in mediation efforts. The prime minister's office said Netanyahu told the secretary-general that the U.N. cease-fire call takes into account "the needs of a murderous terror organization that attacks Israeli civilians, but offers no answers to Israel's security needs."
This story has been updated.
Los Angeles Times staff writer Zavis reported from Gaza City and special correspondent Sobelman from Jerusalem. Staff writer Laura King in Cairo contributed to this report.
Photo: Los Angeles Times/MCT/Carolyn Cole\
Interested in world news? Sign up for our daily email newsletter!