Israel's Netanyahu Tells Cabinet To Back Budget Or Risk Government Collapse
@reuters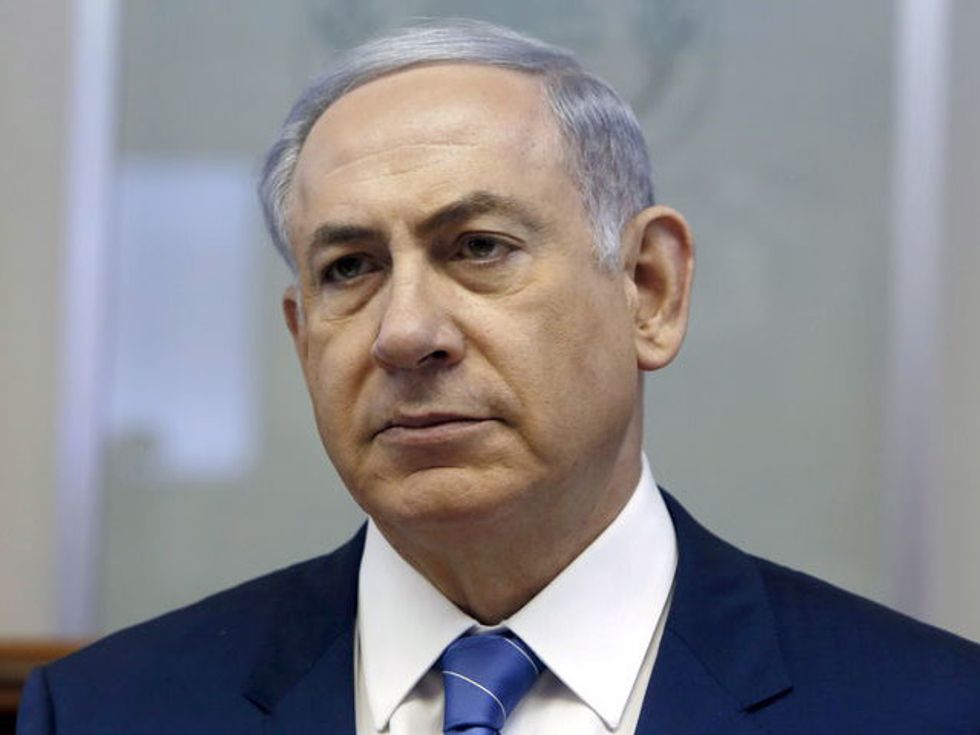 JERUSALEM (Reuters) — Israeli Prime Minister Benjamin Netanyahu, who holds just a one-seat majority in parliament, warned ministers on Tuesday that his government would collapse if they did not put a stop to their demands and rally behind his 2015-16 budget.
The cabinet is expected to vote on the package on Wednesday. But there are deep divisions among ministers, with even some members of Netanyahu's own Likud party saying they will not vote in favor of the draft as it stands.
Ministers already secured an extra 8 billion shekels ($2.1 billion) for the budget plan, which covers more than 414 billion shekels. But they are still asking for more spending on defense, police, and education, while also pressing for value added taxes on basic goods to be scrapped.
"The State of Israel will have a budget because otherwise it will not have a government and our economic and security situation would deteriorate," Netanyahu said in terse remarks ahead of a meeting of key ministers.
"Demands always exceed what there is, but in the end the right decisions are made. We will do so this time as well."
Israeli governments frequently collapse over budget disputes as the multiple parties that traditionally make up coalitions fall out over their spending demands.
Netanyahu leads a five-party coalition that came to power after elections in March. He holds 61 of the 120 seats in parliament, putting any legislative vote on a knife edge.
Should the budget get cabinet approval it will go to parliament for a vote on Aug. 31. The government is hoping for final parliamentary approval for the 13-month plan by Nov. 19.
In addition to the budget, an accompanying bill would implement a series of reforms in housing, food and banks aimed at lowering the high cost of living, a long-standing frustration for Israeli voters over the past five or six years.
(This version of the story drops extraneous words in paragraph seven)
(Reporting by Steven Scheer; Editing by Raissa Kasolowsky)
Photo: Israel's Prime Minister Benjamin Netanyahu attends the weekly cabinet meeting at his office in Jerusalem August 2, 2015. (REUTERS/Gali Tibbon/Pool)