Israel's Parliament Disbands, Sets Elections For March 17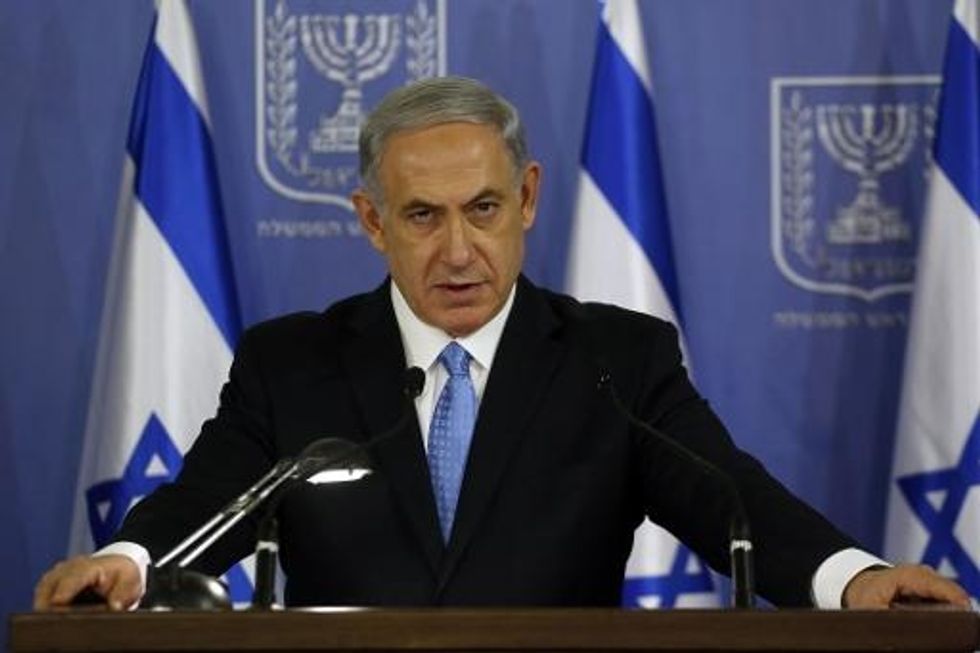 By Batsheva Sobelman, Los Angeles Times (TNS)
JERUSALEM — Israeli lawmakers voted Monday to dissolve the parliament and hold elections on March 17, making the current government one of the shortest-lived in the country's history.
With some cellphone cameras flashing but no objections, lawmakers passed the motion at the end of an hourslong discussion of last-minute legislation that included no-confidence motions and harsh criticism of Prime Minister Benjamin Netanyahu's government.
Lawmaker Dov Khenin called the Netanyahu government "bad and dangerous" and said it had blocked all chances for a political solution to Israel's conflict with the Palestinians and the wider Arab world. Jamal Zahalka accused Netanyahu and his ministers of giving orders that killed thousands of Palestinians in the Gaza Strip, and called for a no-confidence vote that would be a "harsh indictment against a criminal government."
The last law passed by the Knesset before it voted to disband was a bill allowing the jailing of African migrants entering Israel illegally. This was the government's third bid to pass the controversial law, after the Supreme Court ruled that two previous bills approved by parliament were unconstitutional violations of rights, and threw them out.
In a statement after the vote, the community of African asylum seekers and refugees expressed "deep sorrow" over the bill. "A majority of lawmakers … would rather hide us in a desert jail than look reality in the eye. We are asylum seekers, not criminals," they said. A group of Israeli rights organizations said they would appeal the law to the high court again.
After a protracted political crisis that paralyzed the government, Netanyahu undid his ruling coalition last week when he fired two top ministers and lost four more and called for early elections, two years ahead of schedule.
The immediate crisis was sparked by a contested bill to declare Israel a Jewish state, as well as the proposed budget. The disputes unleashed deep-seated differences within Netanyahu's coalition that erupted into a fierce, personal confrontation between him and Justice Minister Tzipi Livni and Finance Minister Yair Lapid. Netanyahu fired them both in a dramatic, televised announcement.
Even before the vote, the election campaign was in full swing.
Addressing a business conference in Tel Aviv before the expected vote, Netanyahu called on voters to give him a "clear mandate" to handle economic, defense and diplomatic challenges Israel faces.
"This requires governability," Netanyahu said, referring to Israel's fractious political system that makes it difficult for governments to last.
Opposition leader Isaac Herzog declared his Labor Party would head the next government and lead the country "to a better future." Herzog urged legislators to "put ego aside" to allow the formation of a large center-left bloc to challenge the right-wing dominance that could give Netanyahu a fourth term.
___
(Sobelman is a Los Angeles Times special correspondent.)
AFP Photo/Gali Tibbon