'It's Like A Diet': Ag Secretary Mocks Farmers' Trade Losses
@EricBoehlert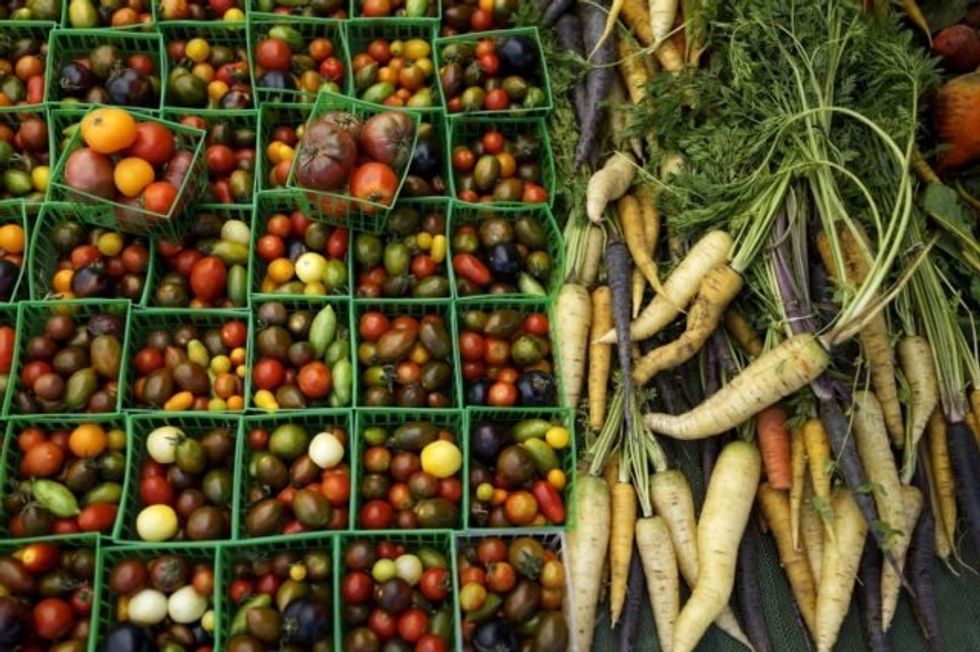 Reprinted with permission from Shareblue.
Agriculture Secretary Sonny Perdue belittled American farmers on Wednesday.
"It's a little bit like weight loss," Perdue said of the tariffs that are damaging the bottom line for lots of red states, U.S. farmers. "It's going to be good to get there but it is a little painful in the meantime."
Perdue referred to Trump's reckless tariffs as "trade disruptions we're experiencing," as if they weren't specifically manufactured and imposed by the Trump administration. His remarks echoed Trump's dismissive rhetoric about how trade wars are "easy to win."
"Wait a minute, 'Trade disruptions we're experiencing.' That sounds very passive," stressed Axios editor Mike Allen, as he interviewed Perdue. "In fact, it's your president, it's your administration, that's disrupting trade."
Back in March, Trump announced new tariffs on foreign steel and aluminum. China soon responded by promising to impose 25 percent tariff on a huge array of American goods, including soybeans and pork, which are closely associated with states that backed Trump in 2016.
"Eight of the country's top 10 soybean producers voted for Trump in 2016," according to a stinging editorial in the Quad City Times in Iowa earlier this year.
Trump has also suggested it's the patriotic duty of U.S. farmers to bear the burden of an unnecessary trade war.
"They want to hit the farmers because they think it hits me — I wouldn't say that's nice," Trump said of China, as it readied its response to Trump's sweeping tariffs. "But I'll tell you, our farmers are great patriots. These are great patriots. They understand that they're doing this for the country," he added.
"We'll make it up to them. And in the end, they're going to be much stronger than they are now."
Politically, the stakes from Trump trade war keep rising for nervous Republicans, as the midterm season unfolds.
"It's not lost on us," a top Republican operative tells CNN, "that the trade agenda could turn into a total debacle that would far outweigh the economic benefits of tax reform."
To date, some Republican members of Congress have expressed their anger about the tariffs, and have voted to approve a meaningless resolution critical of the tariffs. But they have yet to curb Trump.
So of course a Trump official thinks it's fine to belittle stressed-out American farmers by comparing their valid economic concerns to his summer diet plan.
Published with permission of The American Independent.