Ivanka Considered Hiring Dossier Author To Work For Trump Organization
@alexvhenderson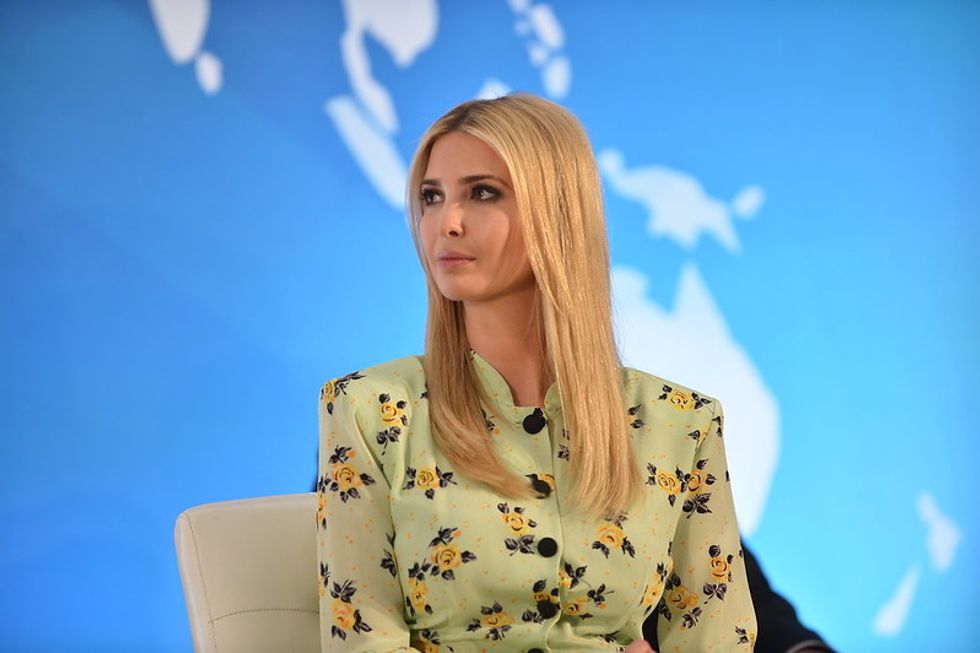 Reprinted with permission from Alternet
Former U.K. intelligence official Christopher Steele is best known for authoring the Steele dossier, which described alleged links between the 2016 Trump campaign and Russia. But according to a report by ABC News, Steele was in touch with the Trump Organization long before that — specifically, Donald Trump's eldest daughter, Ivanka Trump.
ABC News reports that Steele first met Ivanka Trump at a dinner in 2007, which was nine years before her father was elected president of the United States. At the time, she was executive vice president of the Trump Organization — where she managed foreign real estate projects, and some of those projects were in parts of the world where Steele's security firm, Orbin Business Intelligence, was doing business.
The two of them, according to e-mail exchanges obtained by ABC News, discussed the services that Orbin could possibly offer the Trump Organization in non-U.S. markets. Trump and Steele stayed in touch in the late 2000s and considered working together — although it never came about.
ABC News' Julia Macfarlane explains, "Members of President Trump's family have never publicly discussed the interactions — and their past meetings with Steele went unmentioned as the Trumps leveled charges against the British intelligence expert in the wake of the controversial and hotly disputed memos he wrote about President Trump."
In a 2008 e-mail exchange, Macfarlane notes, Trump and Steele "discussed dining together in New York at a restaurant just blocks from Trump Tower."
Steele's name appeared in countless headlines in 2016, when the opposition research firm Fusion GPS hired him to research then-candidate Donald Trump's ties to Russia. After that, the Trump campaign's interactions with Russians were discussed extensively during former special counsel Robert Mueller's Russia investigation. But when Mueller delivered his final report for that investigation in 2019, he concluded that he campaign's interactions with Russians — although questionable — did not rise to the level of a full-fledged criminal conspiracy.