Cheery Ivanka Tells Unemployed To 'Find Something New'
@nationalmemo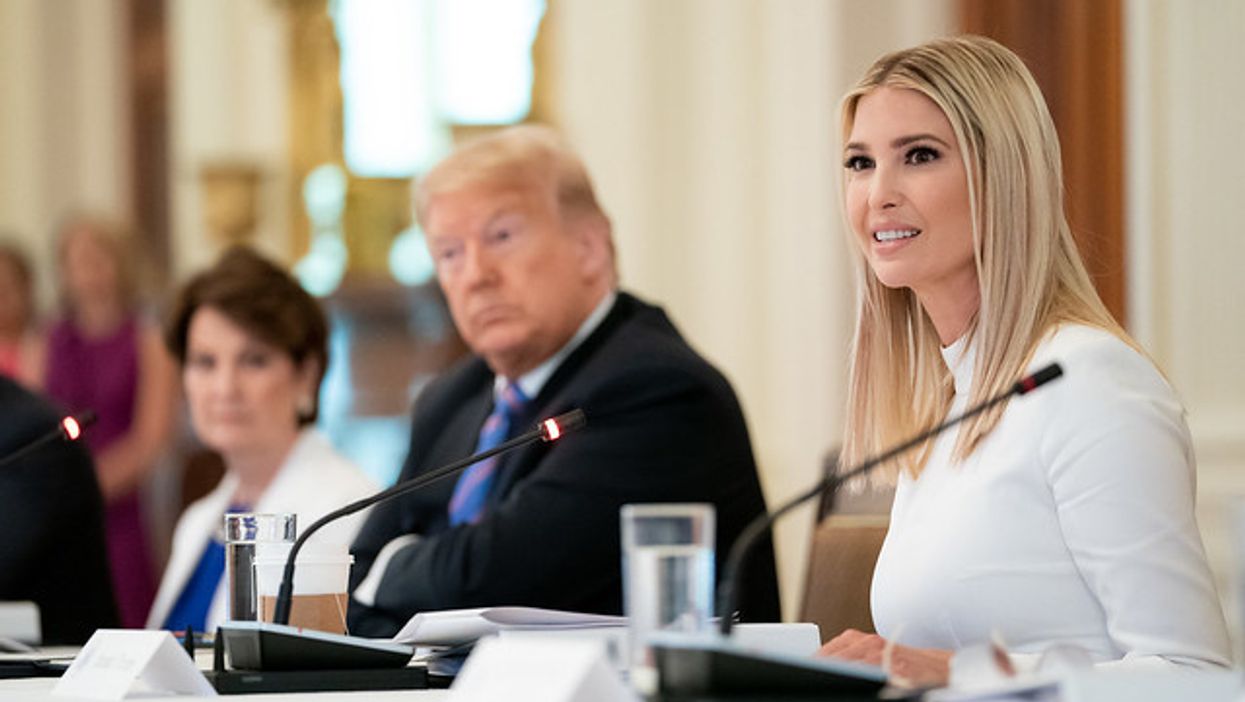 The White House
A new White House-backed ad campaign urges Americans people who are unemployed or unhappy in their jobs to "find something new."
The inaugural ad in the administration's "Find Something New" advertising blitz appeared Tuesday. A website offers links to training and other resources.
---
The scheme drew immediate criticism on social media, where many saw the effort as clueless during the pandemic and ensuing Depression-level unemployment. The role of Ivanka Trump, the president's eldest daughter and White House adviser, who often is arraigned for nepotism and ethical missteps, was also widely panned.
The ad campaign was produced by the American Workforce Policy Advisory Board. Ivanka Trump and Commerce Secretary Wilbur Ross co-chair the board.
"There has never been a more critical time for Americans of all ages and backgrounds to be aware of the multiple pathways to career success and gain the vocational training and skills they need to fill jobs in a changing economy," said Ms. Trump.
Additional ads will be produced to appear on TV, digital, and print platforms donated by various media companies, according to the Ad Council. Various corporations and organizations, including Apple, IBM, and the U.S. Chamber of Commerce, campaign. are funding the effort. It is scheduled to continue past Election Day.