Ivanka Trump Earned $4 Million During 2018 From Trump International Hotel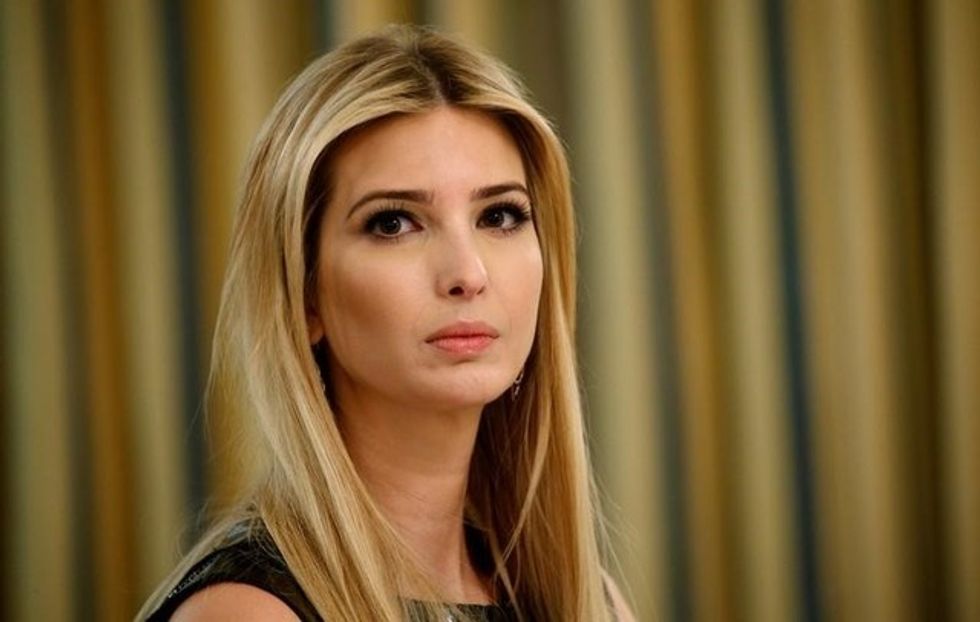 First daughter Ivanka Trump earned $4 million in 2018 from her investment in the Trump International Hotel in the nation's capital, according to her personal financial disclosure, released by the White House on Friday and reported on by Bloomberg News.
Trump's D.C. hotel has been an ethical nightmare ever since he entered the Oval Office.
Multiple entities are suing, saying Trump is violating the emoluments clause of the Constitution by profiting off the foreign governments who book rooms in the hotel while visiting Washington, D.C. — possibly in an attempt to influence Trump.
Earlier this month, the Washington Post reported that an Iraqi sheikh who's been pushing the Trump administration to take a harder line on Iran spent 26 nights in the hotel just a few months after he urged the U.S. government to work with people trying to overthrow Iran's government.
It's incidents like these that have sparked investigations into the hotel led by House Democrats.
But it turns out that it's not just Trump who is open to ethical woes thanks to the hotel.
Ivanka Trump, who also serves as an adviser in the White House, is also earning money from the property — putting into question her own ethical dilemmas.
Ultimately, both Ivanka Trump and her husband, Jared Kushner, earned between $28.8 million and $135.1 million in 2018 while the pair worked in Trump's White House, according to Vanity Fair.
That flies in the face of Charles Kushner's claim that both his son Jared and Ivanka made a "substantial financial sacrifice" when they took jobs in the administration.
Published with permission of The American Independent.