'This Is Insane': Ivanka Trump And Jared Kushner Won't Let The Secret Service Use Their Bathrooms
@jarrell_zach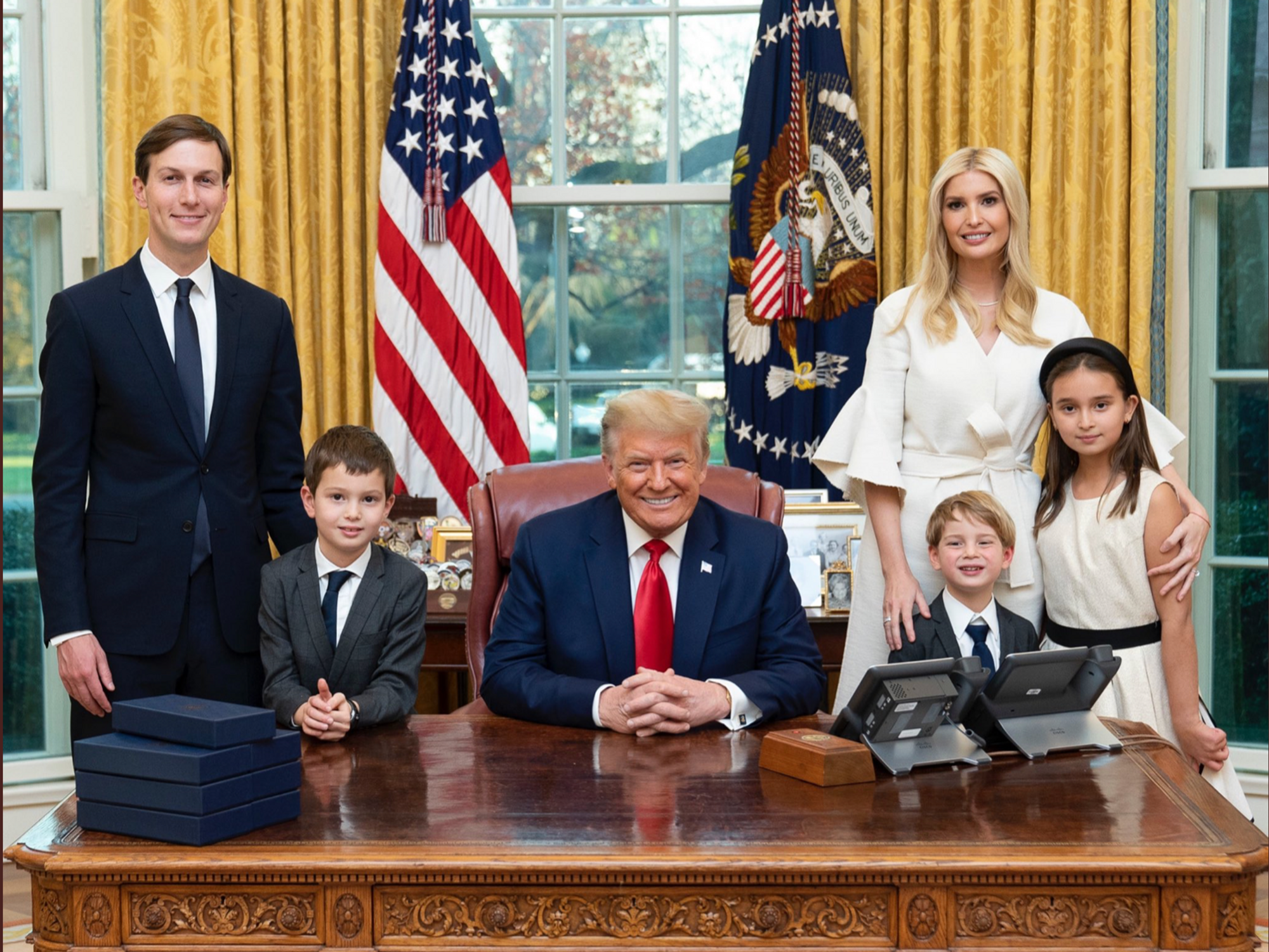 Screenshot from Ivanka Trump's Twitter.
Ivanka Trump, the daughter of disgraced President Donald Trump, and her husband Jared Kushner, also a senior advisor in the Trump administration, certainly view themselves as American royalty, but a recent Washington Post report takes their superiority complex to the next level. According to the paper, the couple didn't let US Secret Service agents, tasked with protecting them, use a single bathroom in their huge mansion.
"Instructed not to use any of the half-dozen bathrooms inside the couple's house," The Post report read. "The Secret Service detail assigned to President Trump's daughter and son-in-law spent months searching for a reliable restroom to use on the job, according to neighbors and law enforcement officials."
To make things even worse, in the Secret Service's attempt to find a bathroom, they had to use precious taxpayer dollars to pay for a porta-potty.
"It came at a cost to U.S. taxpayers. Since September 2017, the federal government has been spending $3,000 a month — more than $100,000 to date — to rent a basement studio, with a bathroom, from a neighbor of the Kushner family," wrote Washington Post reporters Peter Jamison, Carol Leonnig, and Paul Schwartzman.
That's right: Ivanka Trump and Jared Kushner would rather spend your hard-earned money than just let the Secret Service use one of their 6.5 bathrooms.
The Post also noted that a White House spokesperson denied the report, while a Secret Service spokeswoman declined to answer.
Twitter wasted no time chiming in on the insanity of the report.
"This is INSANE," tweeted Hannah Natanson, a Washington Post reporter.
The Editor-in-Chief of Mother Jones Clara Jeffery also chimed in saying, "oh. my. GOD. Javanka wouldn't let their Secret Service detail use any of their SIX bathrooms, so they had to go to neighbors INCLUDING THE OBAMAS to find a toliet. Finally rented a studio, at taxpayer expense. THEY ARE THE WORST."
And that was just the beginning. Enjoy some more Twitter reactions: