James Shigeta Dies At 85; Starred In 'Flower Drum Song' And 'Die Hard'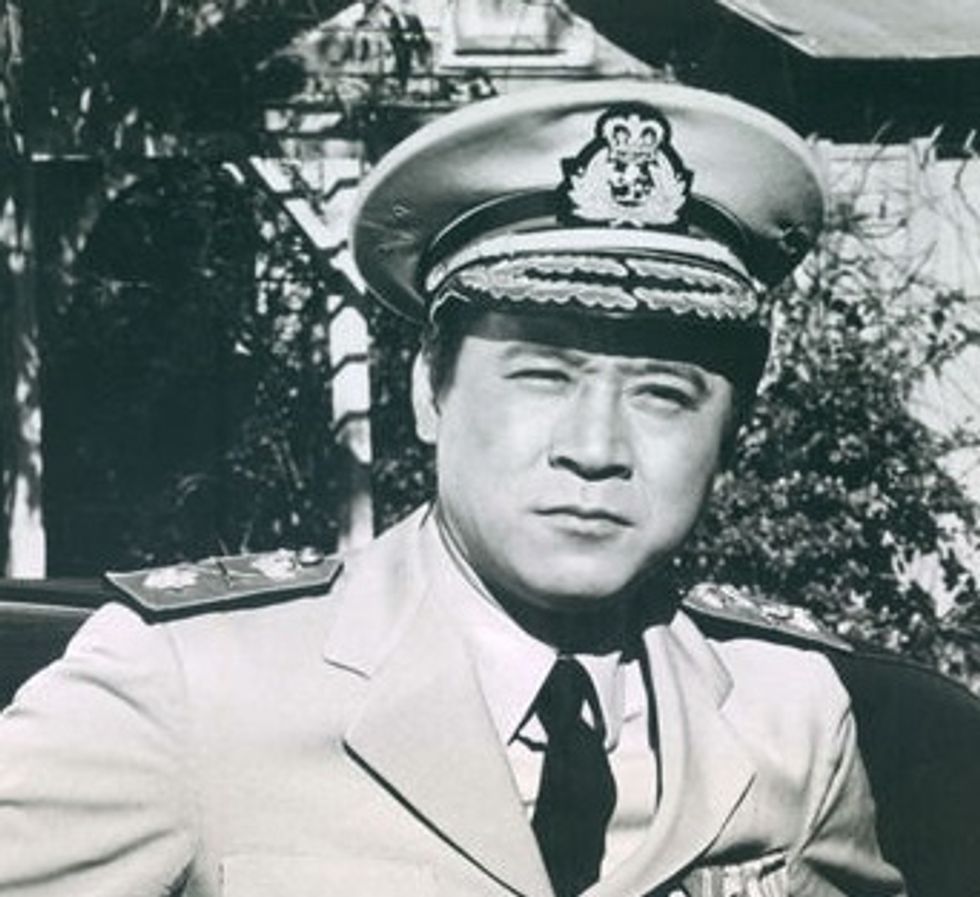 By David Colker, Los Angeles Times
Actor James Shigeta played the leading male role in the lavish movie musical "Flower Drum Song" in 1961. The year before, he won a Golden Globe as most promising newcomer.
But after "Flower Drum Song" he never again played the leading man in a major film.
"He was so handsome, debonair," said actor James Hong, who appeared in several films and TV shows with Shigeta. "But there was the stigma in Hollywood about Asian leading men."
Shigeta, 85, died Monday at an assisted-living facility in Beverly Hills, Calif. He had been in declining health since suffering a stroke about two years ago, said his sister-in-law, Ellie Shigeta.
In "Flower Drum Song," the Rodgers and Hammerstein musical about clashing traditional Chinese and American cultures in San Francisco, Shigeta had several numbers to sing, including the lyrical "You Are Beautiful." In a 2004 interview with The Los Angeles Times, he dismissed the movie as "a delightful little piece, very frothy."
He played Wang Ta, a character confused about whether he loves demure Mei Le or the brassy nightclub performer Linda "I Enjoy Being a Girl" Low. In the Times interview, Shigeta described his character as "naive, almost stupid."
But he was hopeful the film would lead to meatier roles not only for himself, but other Asian American actors. "For a while after 'Flower Drum Song,' things got better for Asians in Hollywood," he told the San Jose Mercury News in 2006. "Finally, they started portraying the Asian American as something other than the poor man in a menial job, as a doctor or attorney."
But much of the stereotyping and limited acting opportunities continued. USC film professor Akira Lippit said Tuesday that even now, many roles offered to Asian American actors were designated as Asian characters. With some exceptions, he said, "They are not yet perceived as just playing generic parts that could be played by a non-Asian."
Shigeta felt that in some ways, the situation had worsened. "It seems to have regressed lately to the more stereotypical gangsters and thugs," he said in the 2006 interview. "I've been offered scripts recently that were just awful."
Shigeta was born in Honolulu to parents of Japanese heritage on June 17, 1929, according to his sister-in-law, though some movie biographies list the year as 1933. He graduated from high school in Hawaii, where he sang in a choir, and later joined the Marines. His singing earned him his first national fame — he was a grand prize winner in early television's best-known talent show, "The Original Amateur Hour."
That led to his performing in Japan (though he spoke almost none of the language) and in Las Vegas in a revue called "Holiday in Japan." From there, he got into the movies.
His favorite film, Ellie Shigeta said, is the now little-seen "Bridge to the Sun" (1961), based on a true story. Shigeta played a Japanese diplomat in Washington who falls in love with an American woman, played by Carroll Baker, before the onset of World War II. Los Angeles Times reviewer Philip Scheuer praised both actors, but wrote, "of the pair, Shigeta registers more strongly and at the same time more delicately."
Into the 1990s, he appeared in numerous TV series and a handful of movies. He refused, his sister-in-law said, to play roles he felt demeaning to Asian Americans.
One of Shigeta's best known later roles was a small but pivotal part in the first "Die Hard" movie (1988), in which he played corporate executive Joseph Takagi. He's shot by terrorists in the head when he refuses to give them the codes to a vault. Film critic Matt Zoller Seitz wrote that the actor gave a performance embodying bravery that showed someone "about to die can steal back a bit of dignity by summoning their courage and refusing to be cowed."
Photo via WikiCommons
Interested in entertainment news? Sign up for our daily email newsletter!