Jared And Ivanka Booked $82 Million In Tainted 2017 Earnings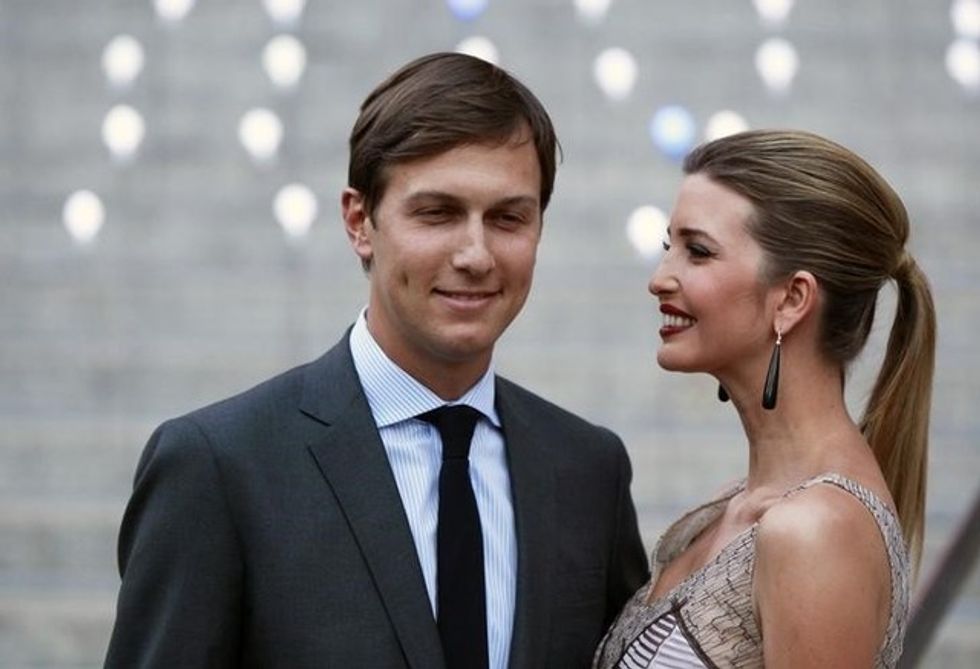 Reprinted with permission from Shareblue.com
In 2017, Ivanka Trump and Jared Kushner together brought in at least $82 million in funds rife with conflicts of interest as they served as senior advisers to Trump.
The couple's earnings were revealed in their latest financial disclosure filings.
If past filings are any indication, their may be much more money involved. After his first disclosure, Kushner had to make at least 40 updates, including sharing information about contacts with Russians he had initially omitted.
The new filings show Ivanka Trump brought in $3.9 million just from the Trump International Hotel in Washington, D.C.
The hotel has been one of the Trump family's hubs for corruption in the White House. It charges rates above those of its competitors, aware that corporations and foreign entities will stay in rooms there with the knowledge that the money is flowing to Trump.
The Republican Party, Republican candidates, and super PACs affiliated with Trump have all spent freely at the hotel, effectively kicking back funds to Trump. (The Trump family has not divested from these holdings, so whatever money it brings in goes into their bank accounts.)
Ivanka Trump also earned $2 million in salary and severance from the Trump Organization and an additional $5 million from her clothing brand, which has been accused of exploiting labor in China. It's also worth noting the tariffs announced by the Trump administration affect Ivanka's competitors, but not her.
Jared Kushner's filings show him bringing in millions from real estate properties across the country, even as he exerts influence over his father-in-law's administration.
From the Oval Office, Trump is a key decision-maker on policy regarding taxes and property that can directly affect his son-in-law's bottom line.
The disclosures also show an increase in Kushner's overall assets, from $140 million in April 2017 to $181 million in spring 2018.
Lucky for him, his time in the White House is paying off for his bottom line.
The growing fortunes of Jared Kushner and Ivanka Trump show the Trump administration hasn't drained "the swamp" — they turned it into a family business.