Listen: Boebert's Neighbors Called Sheriff After Confrontation With Her Husband
@next2godwin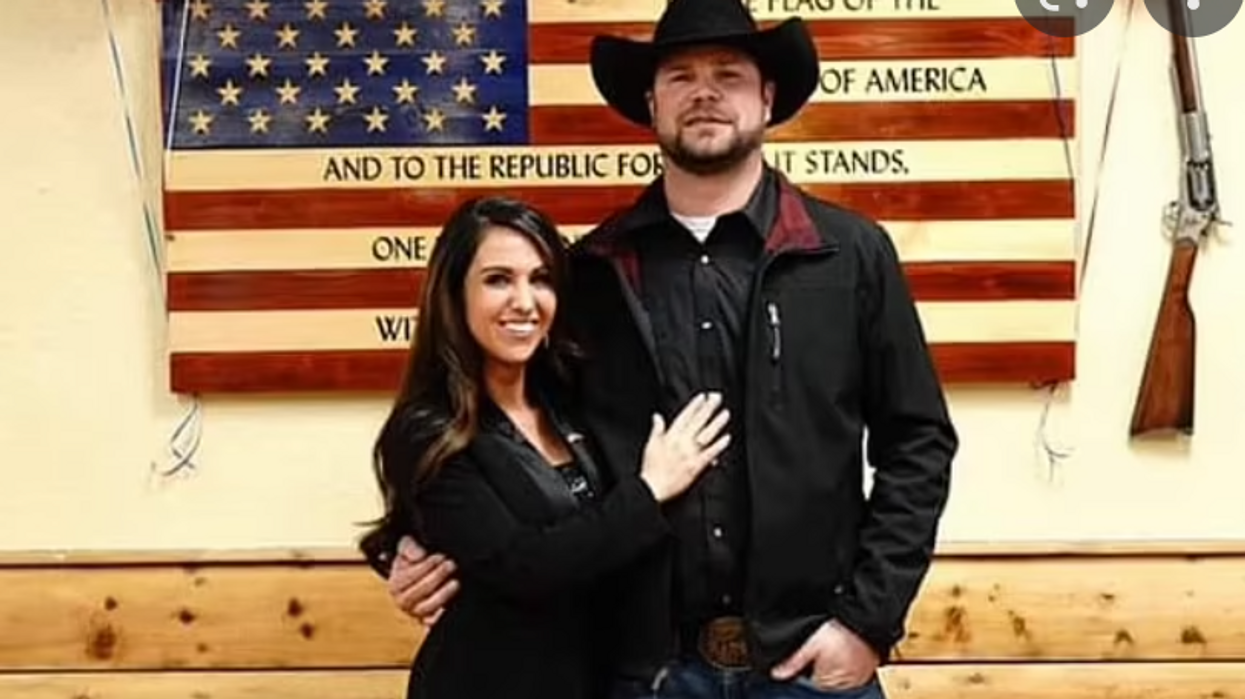 The neighbors of Representative Lauren Boebert (R-CO) dialed 911 after a wild altercation with her husband, Jayson Boebert, after he reportedly threatened them and ran over their mailbox.
According to The Denver Post, Boebert's Colorado neighbors called the cops before 9 pm on August 4, warning the 911 dispatcher that Jayson, who neighbors say is as "dumb as a post" was on a rampage.
"There's about to be some sh** going down here," Boebert's neighbors told the cops. "It's Lauren Boebert's jackass husband, Jayson Boebert." The neighbors accused Jayson of threatening them, driving under the influence, and property damage during what the Garfield County sheriff called a "neighborhood disturbance."
\u201cBREAKING: Listen to the panic in this 911 caller's voice. \n\n3 units respond to an incident caused @laurenboebert's family on Aug 4th. \n\nDoes this audio like a minor issue to you? \n\nSheriff says no big deal. Why is he lying for @laurenboebert?\n\nAudio Here: https://t.co/8cu97fI7lv\u201d

— American Muckrakers PAC, Inc. (@American Muckrakers PAC, Inc.) 1660330117
A neighbor, whom the Post didn't identify, told the Garfield County Sheriff's office that one of Boebert's sons had been racing a dune buggy down their quiet residential street in Silt. "He's going like 50 miles an hour and this is a residential lane — there's kids," the neighbor told dispatchers. "We tried to stop him, and he'd just freakin' cuss at us and just left."
In a request for the sheriff, the neighbor said to dispatchers, "It's the Boeberts, if you know who the Boeberts are."
"Our wonderful congresswoman," another voice sarcastically added in the background, per the audio of the 911 call. "I need a sheriff out here."
As the neighbors clamored for police intervention, they expressed their fear of what Boebert would do to them, given the pro-Trump House Republican and her family's obsession with guns.
"I'm sure [Jayson] loaded to the hilt," a neighbor told the 911 dispatcher. "Do you know who his wife is? Lauren Boebert. She's loaded. They all have guns."
After complaints about Boebert's son, Jayson allegedly hopped into his pickup truck and ran over a neighbor's mailbox, prompting a second neighbor to call 911.
"Stop, you jackass! Get the fuck out of here," the second neighbor hollered during the call, apparently addressing Boebert. "Come on, man. What are you doing? What did we do wrong? I live here!"
Jayson "threatened everyone I know that's standing here," the first neighbor told police, per the Post. "He just got chest to chest, face to face, looking to fight."
The Garfield County Sheriff, Lou Vallario, dispatched four deputies to the scene, but despite the property damage, no investigations or arrests were made.
"It was a neighborhood disturbance between a couple of neighbors regarding kids on ATVs," Vallario told the Denver Post. "It sounds like Jayson got upset about the neighbor confronting his kids about their riding. When it was all said and done, they all agreed to work it out as neighbors. No charges. No further action."
Distressed by Vallario's inaction, America Muckrakers, a political action committee dedicated to booting Boebert from Congress, called on Colorado attorney general Phil Weiser, the local district attorney, and the Colorado Bureau of Investigations to investigate Boebert's relationship with Vallario's office, according to HuffPost.
"This was clearly a serious situation as there were two 911 calls, five deputies, and at least four families involved," the head of American Muckrakers, David Wheeler, said in an email demanding the investigation, the Post reported.
The office of Colorado attorney general Phil Weiser said they were asked to look into the incident but didn't confirm whether any investigation would take place, theDaily Mail reported Saturday.
The altercation wasn't Jayson Boebert's first reported run-in with law enforcement. In 2004, he pleaded guilty to "public indecency and lewd exposure" after exposing his genitals to two young women at a bowling alley in Rifle, Colorado.
Boebert, a gun-toting House freshman, has had a string of dust-ups with law enforcement herself, starting from her teenage years. She was arrested in 2010 after her two pitbulls attacked a neighbor's dog.
The future congresswoman was arrested again in 2015 for disorderly conduct; in 2016 for careless driving and operating an unsafe vehicle after her truck ran into a ditch; and in 2017 for failing to appear for her court hearing.