Republicans Went All In On Partisan Probes -- And Have Nothing To Show
@LauraClawson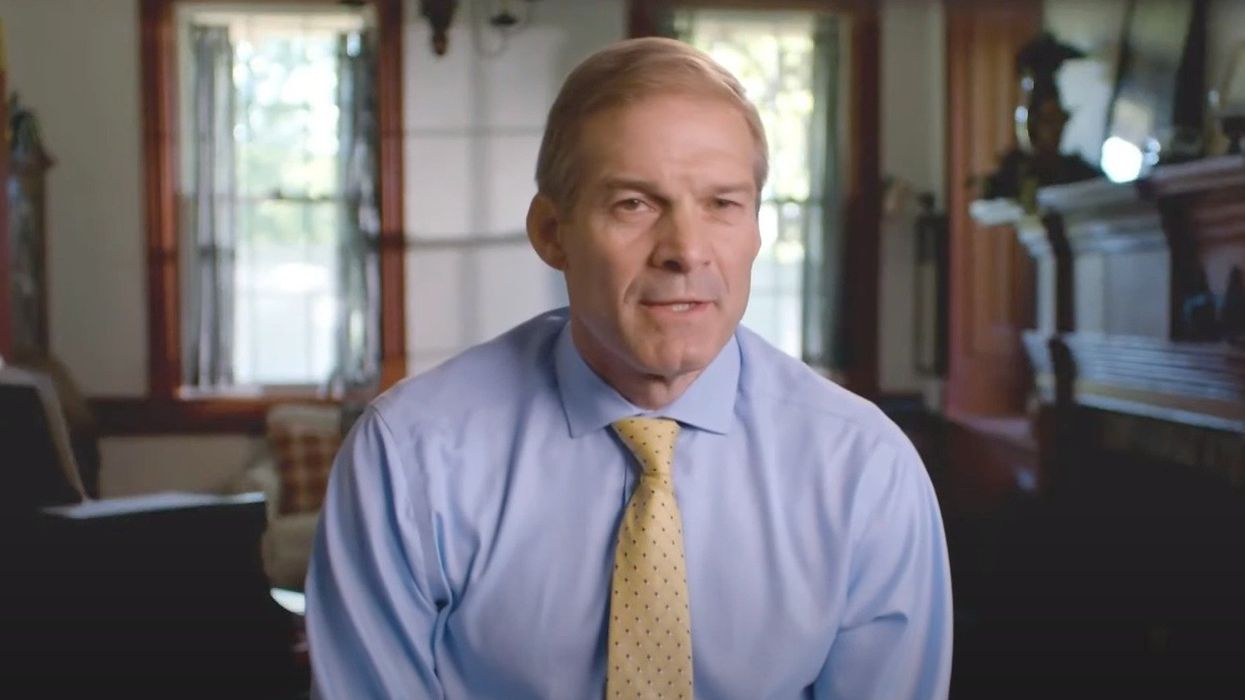 Republicans are making investigations and hearings the signature of their time in control of the House, but they're not doing a very good job of it. That's not a partisan assessment trying to define the narrative, either—that's something Republicans themselves increasingly fear.
Rep. Jim Jordan's subcommittee on the weaponization of government was supposed to be the true centerpiece of the effort, making the case that the federal government has targeted Republicans. So far, though, it has been unfocused and ineffective with hearings that haven't made much of an impact, and no big bombshells. Again, Republicans are saying this.
"Jordan is overextended and short-staffed, biting off much more than he can chew," a former Sen. Chuck Grassley staffer tweeted in late February. "This is doomed to fail." One of the quoted tweets on that came from an EpochTV host, who added, "Is it once again all talk & no action from the GOP - this time from the Weaponization Committee?" And Fox News' Jesse Watters said, "Make me feel better, guys. Tell me this is going somewhere. Can I throw someone in prison? Can someone go to jail? Can someone get fined?"
Jordan is insisting that he's doing great. "There have been more subpoenas, letters, interviews, and depositions than any other committee in Congress — and not that those are the measurement of success — but our staff is working their tails off," he told The Washington Post. "There's always going to be people who criticize us … We're just going to do our job. We're going to get the facts on the table and then we're going to propose legislation that we think would help remedy the situation."
He's also asking for more funding to help staff up. But multiple sources told the Post that's easier said than done.
"The reality is that there are a lot of people that don't want to go and leave their jobs and work for this committee," said one person identified as being "close to the committee." They continued, "Unlike the January 6 committee, a lot of folks don't think this will be a career enhancement — they don't think this will get them on the partner track for their firm. So you will have to pay a premium for talent to support this and the fact that resources aren't being devoted to it to do it will make it harder."
And the subcommittee's first hearings are not going to have made it easier to sell potential staffers on the career-building opportunities here. Jordan is using the hearings to float one false story and conspiracy theory after another—for instance, misquoting his own witnesses, who told Twitter that a possible hack-and-leak operation law enforcement was warning social media companies about might involve Hunter Biden. Former Twitter executive Yoel Roth said under oath that as far as he remembered, the specific warning about Hunter Biden came from someone at another tech company, but Jordan claimed it came from the government. If you're a lawyer looking to make your career, you have to be pretty far off in Sidney Powell territory to think that being associated with that level of evidence-based claim is going to help.
"There is a feeling right now that this will simply be a Fox News clip generator — this really needs to be a comprehensive, well-resourced examination of the security state," an unnamed "person familiar with the committee's operations" told the Post. "It can't be a way for members to get three- to five-minute hits on the Sean Hannity show. If they want this to be real, it has to be done right."
But right now all the Republican investigations are exactly that: Fox News clip generators. And Jordan isn't the only committee chair drawing some internal criticism. Punchbowl News reports that James Comer, chair of the House Oversight and Accountability Committee, is drawing some gripes as he announces one investigation after another without making much of an impact. Just this week his committee has held seven hearings, all on different topics, with yet another one being postponed. That looks like someone throwing things against the wall to see what sticks (or, more precisely, what draws Fox News coverage), not someone conducting serious investigations intended to turn up meaningful information.
"There's a big difference between oversight where you have expertise and oversight to churn out press releases," a House Republican aide said. "Everyone thought he'd learn from prior chairmen and work in a more coordinated way. It's been quite the opposite."
That basic assessment applies to a lot of the highest-profile Republican "investigations," the ones that were supposed to show what they were capable of. Then again, maybe they are showing what they're capable of.
Reprinted with permission from Daily Kos.