Jim Jordan Plans Hearing On 'Crime In New York' To Undermine Bragg
@LauraClawson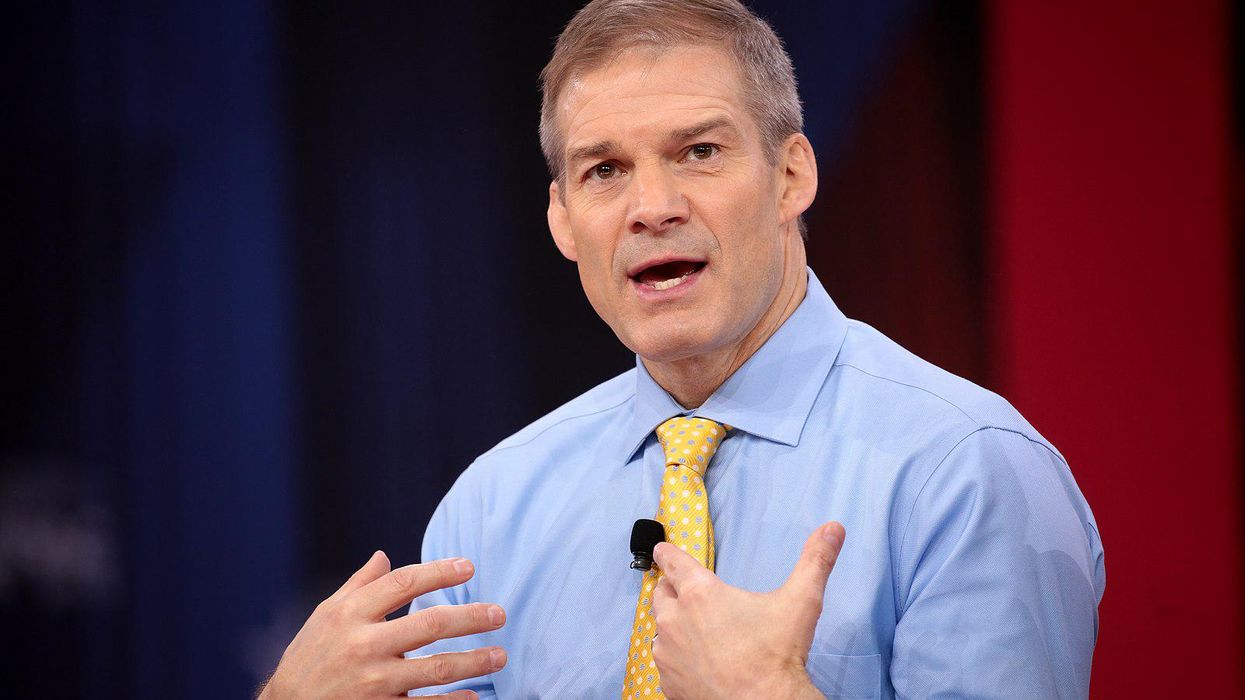 Rep. Jim Jordan is ramping up his efforts to undermine Manhattan District Attorney Alvin Bragg as Bragg prosecutes Donald Trump on felony charges of falsifying business records. The House Judiciary Committee, which Jordan chairs, is planning a show hearing in Manhattan on April 17 focusing on "how Manhattan District Attorney Alvin Bragg's pro-crime, anti-victim policies have led to an increase in violent crime and a dangerous community for New York City residents."
In reality, crime has been dropping in New York City in recent months, as Bragg's office noted in response. "New York remains one of the safest big cities in the U.S. with a far lower murder rate than the most populous cities where the Committee Chairmen hail from – Ohio, Wisconsin, and Kentucky," Bragg's office pointed out, referencing Reps. James Comer and Bryan Steil, the other two committee chairs who have joined Jordan in trying to interfere in this local criminal prosecution.
Let's get really specific about that.
New York City didn't even make a list of 65 cities with the highest homicide rates based on 2019 data. In Jordan's home state of Ohio, Dayton was number five, Cleveland was 10, Cincinnati was 19, Akron was 49, and Toledo was 57, with a murder rate of 12.43 per 100,000 residents. New York's homicide rate per 100,000 residents was 3.5 in 2018.
In 2020, New York was one of the five states with the lowest gun death rates. The five states with the highest gun death rates were Mississippi, Wyoming, Louisiana, Alaska, Missouri, and Alabama.
But it's New York that Jordan wants to focus on. It couldn't be clearer that this is about Bragg's prosecution of Trump, not about crime. Jordan has tried to intimidate Bragg at a distance, demanding documents and testimony relating to this ongoing prosecution. When Bragg rebuffed him, he subpoenaed a former special assistant district attorney in the office who worked on the Trump case. Now Jordan is taking his intimidation efforts to Bragg's immediate neighborhood. It's obvious what he's doing, but that doesn't mean it won't work for the Fox News crowd, offering them (false) evidence that Trump is the victim of a witch hunt.
Reprinted with permission from Daily Kos.