Jim Webb First To Form Presidential Exploratory Committee For 2016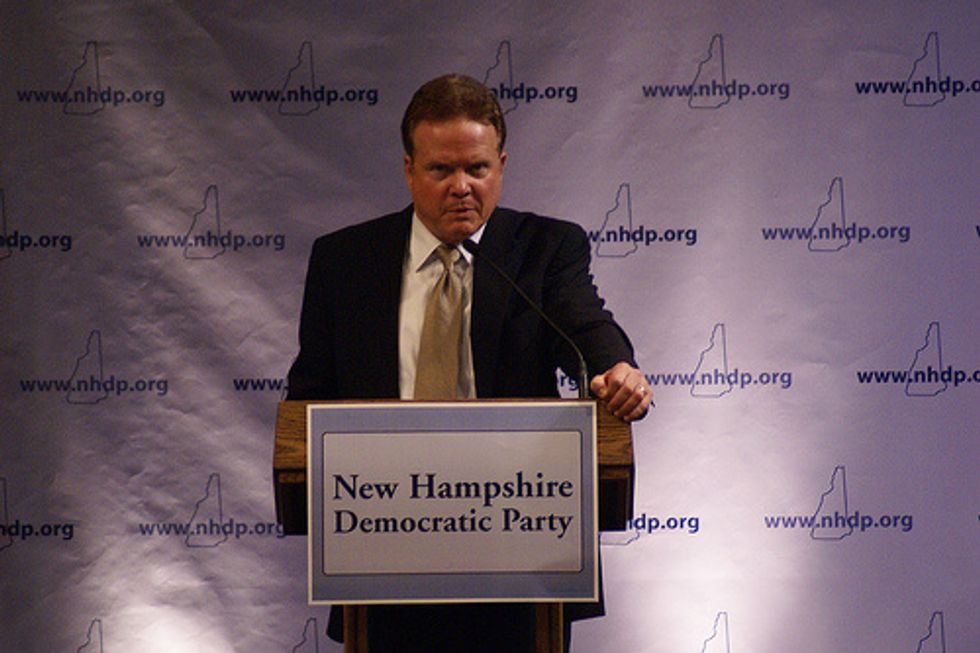 By Kurtis Lee, Los Angeles Times (TNS)
Citing his military background and work across the aisle with Republicans, former Virginia Sen. Jim Webb announced he has launched an exploratory committee to consider a Democratic presidential run in 2016.
"Over the past few months thousands of concerned Americans from across the political spectrum have urged me to run for president," said Webb in an online video unveiled late Wednesday. " A constant theme runs through these requests. Americans want positive, visionary leadership that they can trust, at a time when our country is facing historic challenges."
Webb, 68, who served a single term in the Senate, is the first candidate from either major political party to form an exploratory committee and begin to raise money that can go toward a potential presidential run.
Between noting the four years he served in the Ronald Reagan administration and the need to "fix our country, and to reinforce the values that have sustained us," one thing Webb did not mention in his 14-minute video: Hillary Clinton.
The former secretary of state and first lady is widely expected to run for president and is the clear frontrunner of any pack of candidates who might seek the Democratic presidential nomination. Clinton has said she will announce her decision in early 2015.
Other potential candidates who might consider a run for the Democratic nomination include Maryland Gov. Martin O'Malley and Vermont Sen. Bernie Sanders.
"Your early support will be crucial as I evaluate whether we might overcome what many commentators see as nearly impossible odds," said Webb in his announcement.
Photo: Marc Nozell via Flickr