Jim Webb: The Pro-Confederate Flag Democratic Candidate?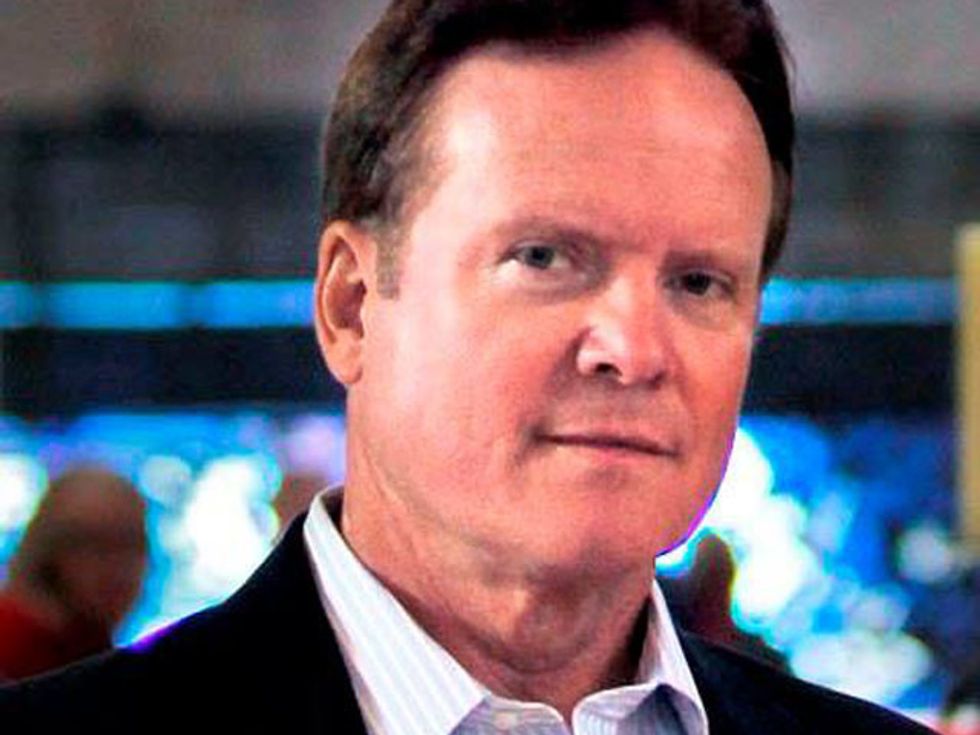 Former senator Jim Webb (D-VA), who is exploring what is very much an underdog candidacy for the Democratic presidential nomination, has now succeeded in making his chances sink even lower — by trying to mount some kind of measured defense of the Confederate flag.
Webb, who has often discussed his Southern and Appalachian heritage, posted a message to his Facebook page on Wednesday, commenting on the new wave of political mobilization against public displays of that flag:
This is an emotional time and we all need to think through these issues with a care that recognizes the need for change but also respects the complicated history of the Civil War. The Confederate Battle Flag has wrongly been used for racist and other purposes in recent decades. It should not be used in any way as a political symbol that divides us.

But we should also remember that honorable Americans fought on both sides in the Civil War, including slave holders in the Union Army from states such as Missouri, Kentucky, Maryland and Delaware, and that many non-slave holders fought for the South. It was in recognition of the character of soldiers on both sides that the federal government authorized the construction of the Confederate Memorial 100 years ago, on the grounds of Arlington National Cemetery.

This is a time for us to come together, and to recognize once more that our complex multicultural society is founded on the principle of mutual respect.
There are clearly a great number of things wrong with this statement — starting with the fact that using the Confederate flag for "racist and other purposes" is actually in keeping with its correct intent, as the symbol of the Confederate Army and its fight to become a breakaway nation-state based explicitly on the premise that certain human beings were property.
And as for saying the flag "should not be used as a political symbol that divides us," this doesn't quite work for something that was the military banner of an armed force that sought to literally divide the country.
Webb is certainly no enemy of civil rights — for example, he has written on the need for criminal justice reform. And indeed, his upset victory in 2006 was mobilized in part by strongly making personal bigotry an issue in the campaign, after Republican Sen. George Allen in 2006 infamously referred to a Webb campaign worker as "Macaca," largely interpreted to have been an obscure racial slur.
But it's really, really hard to know where his reasoning lay when he issued this statement.
Photo: Jim Webb via Facebook