Jimmy Kimmel's Appeal On Health Care Hit A GOP Senator Hard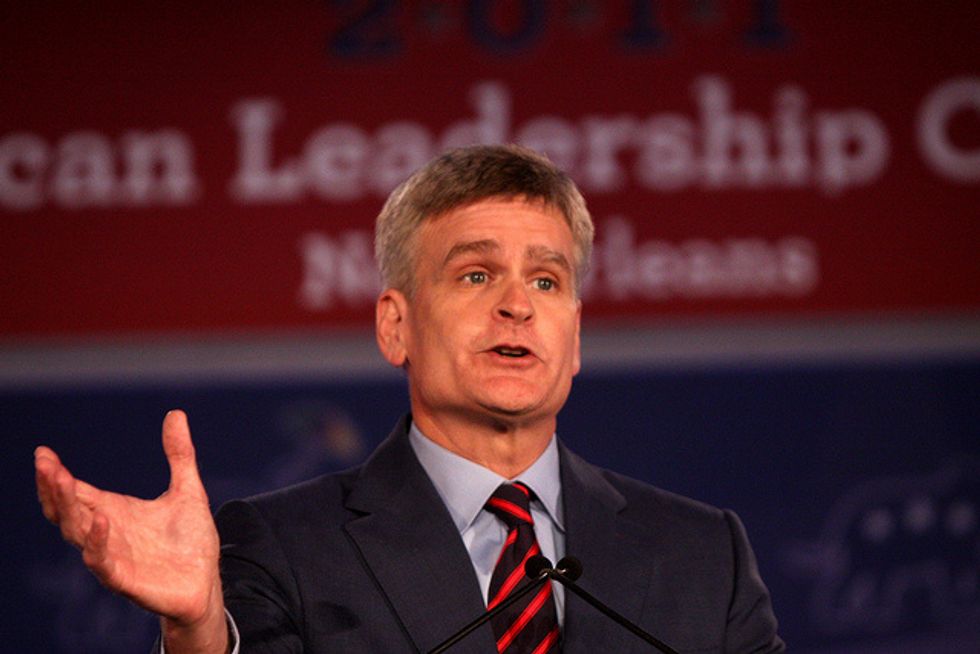 Reprinted with permission from Alternet.
Three days before House Republicans effectively voted to repeal Obamacare, late-night comedian Jimmy Kimmel issued a personal plea on behalf of millions of Americans with pre-existing conditions—like his son born just last week in Los Angeles.
"Before 2014 [when Obamacare came into force], if you were born with congenital heart disease like my son was, there was a good chance you wouldn't be able to get health insurance because you had a pre-existing condition," Kimmel said.
"If your baby is going to die, and it doesn't have to, it shouldn't matter how much money you make," he added. "I think that's something that, whether you're a Republican or a Democrat or something else, we all agree on that, right?"
The American Health Care Act now heads to the Senate, and at least one Republican appears poised to vote against it.
When asked on Friday if he would "support a bill that allows insurance companies to cap their payouts to customers," Sen. Bill Cassidy (R-LA), also a physician, told CNN's John Berman:
I ask does it pass the Jimmy Kimmel test. Would the child born with a congenital heart disease be able to get everything she or he would need in that first year of life … even if they go over a certain amount? So simple answer: I want to make sure folks get the care they need.
Watch:
JUST NOW: GOP Sen. @BillCassidy said Senate version of health care bill needs to "pass the Jimmy Kimmel test."https://t.co/UIgaEuYATw

— John Berman (@JohnBerman) May 5, 2017
Alexandra Rosenmann is an AlterNet associate editor. Follow her @alexpreditor.
This article was made possible by the readers and supporters of AlterNet.