Joe Biden Posts Video Response To Charges He Touched Women 'Inappropriately'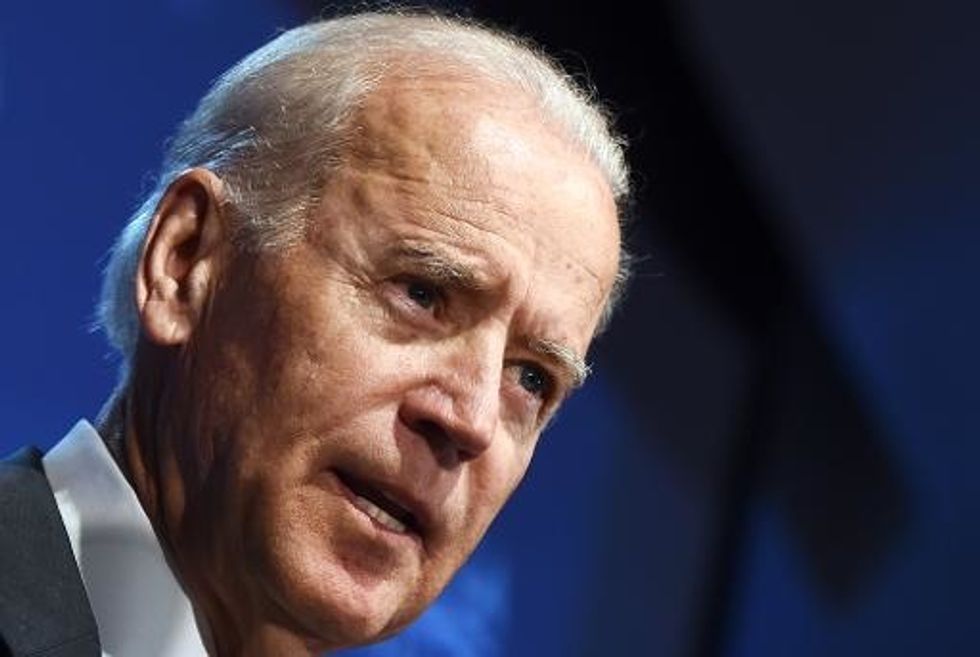 Former Vice President Joe Biden — widely believed to be on the verge of announcing his bid for the 2020 Democratic nomination —posted a video on Twitter Wednesday responding to recent reports from women who say he has inappropriately touched them in the past.
The women have said that his attempts to make physical contact and show affection made them uncomfortable and were inappropriate. One woman, Lucy Flores, said he grabbed her shoulders from behind and kissed the back of her head unexpectedly. Another, Caitlyn Caruso, said Biden put his hand on her even as she "squirmed" and he hugged her "a little bit too long." D.J. Hill described him sliding his hand down her back, making her "very uncomfortable."
In his video, Biden appeared to try to downplay the claims made against him, saying that he makes "gestures of support and encouragement" to "women and some men." He admitted that his actions have made people uncomfortable but said that as a politician he's always tried to make a "human connection" with other people.
He also attributed the complaints against him to the fact that "social norms are changing." While he pledged to be "more mindful and more respectful of people's personal space," his explanation for his behavior seemed to try to excuse it as being from another era. He could have simply admitted that he overstepped some boundaries and that it was inappropriate, but when politicians apologize, the temptation to make excuses is often irresistible.
Watch the video below:
Social norms are changing. I understand that, and I've heard what these women are saying. Politics to me has always been about making connections, but I will be more mindful about respecting personal space in the future. That's my responsibility and I will meet it. pic.twitter.com/Ya2mf5ODts

— Joe Biden (@JoeBiden) April 3, 2019