John Dean Warns: 'This Is What An Autocrat Does'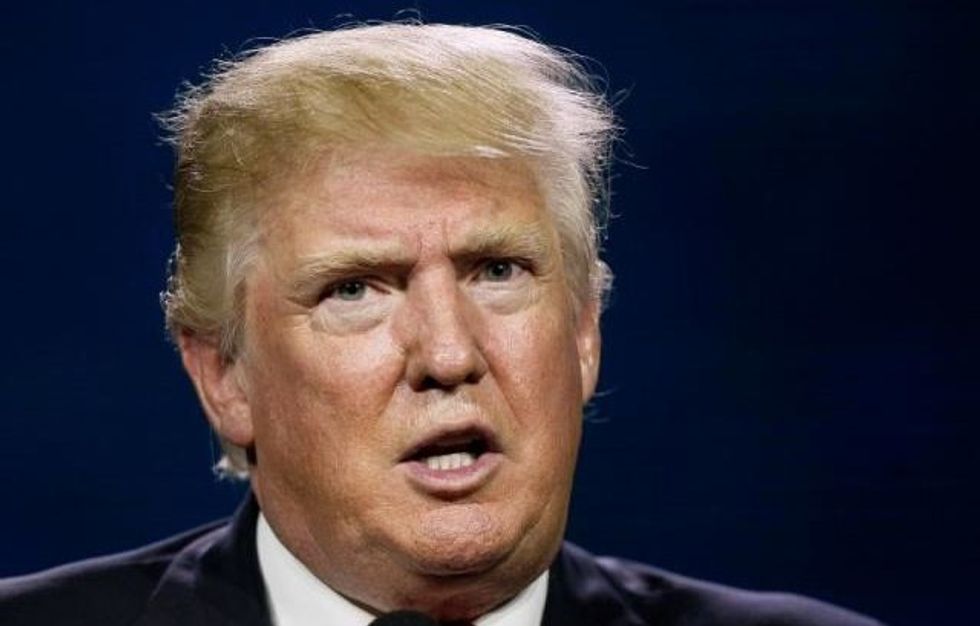 Reprinted with permission from Shareblue.
Nixon-era White House counsel John Dean sounded the alarm Tuesday over Trump's chilling desire to weaponize the Department of Justice (DOJ) against his political enemies.
"This is what an autocrat does," Dean warned.
Dean, who became a star witness in the Watergate scandal after his time in the White House, made the remarks during an appearance on CNN just hours after The New York Times published a bombshell report about Trump's attempt to order the DOJ to prosecute Hillary Clinton and former FBI Director James Comey. 
According to the report, Trump floated the idea to the White House counsel earlier this year — a move that CNN host John Berman referred to as the "definition of Nixonian."
"If I had to channel a little of Richard Nixon, I think he'd tell this president he's going too far," Dean responded. "This is the sort of stuff of a banana republic. This is what an autocrat does."
Dean noted that political scientists have developed checklists to assess world leaders for signs of autocratic behavior, and that "Trump is checking all the boxes."
"You just said that Richard Nixon would tell Donald Trump he's going too far?" Berman responded, calling the statement "extraordinary."
"I think he would," Dean replied. "This is clearly a level that Richard Nixon never went to, where you went after somebody's personal well-being by a criminal prosecution."
Dean said he listened to all of the Nixon tapes, referring to the infamous recordings of the scandal-plagued former president talking about a plan to break into the Democratic National Committee headquarters at the Watergate Hotel.
"While I heard him break the law on some of those tapes, I never heard him do it by turning on his enemies and trying to put them in jail," Dean said. "This is really very, very heavy sledding."
Carl Bernstein, one of the Washington Post reporters who broke the Watergate story, echoed Dean's remarks a few moments later, calling the revelations in the Times report a "defining moment in the history of the Trump presidency" and a "demonstration of his unfitness" for office.
"We are watching the president of the United States undermine the very principles of our democracy," Bernstein added.
While Trump has frequently expressed his desire to prosecute his political rivals, the new report suggests that he took things even further and actually tried to make the DOJ act on his wishes.
According to the report, Trump told then-White House counsel Don McGahn in the spring of 2018 that he wanted to order the DOJ to pursue charges against both Comey and Clinton. It's not clear what he wanted to prosecute them for, the Times noted.
McGahn reportedly pushed back on the suggestion and said Trump did not have the authority to do so. He then informed Trump that although he could legally ask the DOJ to open an investigation, such a request would be seen as an abuse of power and could result in serious consequences.
To underscore the gravity of the situation, McGahn and other White House lawyers wrote a memo outlining Trump's authorities as president and warning him that asking for the prosecutions of Comey and Clinton could lead to impeachment.
Decades of historical precedent and institutional norms dictate that the DOJ should operate independently of the White House. After Nixon abused the DOJ to protect his allies, new guidelineswere established to limit the president's ability to interfere with DOJ affairs.
But as an autocrat-in-the-making, Trump doesn't believe norms, rules, or laws apply to him. Since taking office, he has repeatedly compromised the independence of the DOJ to shield himself and go after his rivals, often with the support of his Republican allies in Congress.
With a cult of supporters enabling him, Trump is unlikely to reign in his authoritarian tendenciesanytime soon.
But now that Democrats have the majority in the House of Representatives, they also have subpoena power. That means for the first time of his presidency, Trump will have to answer for his many abuses of power.
Published with permission of The American Independent.