California Bar Opens Ethics Probe Of Coup Lawyer John Eastman
@CynicalBrandon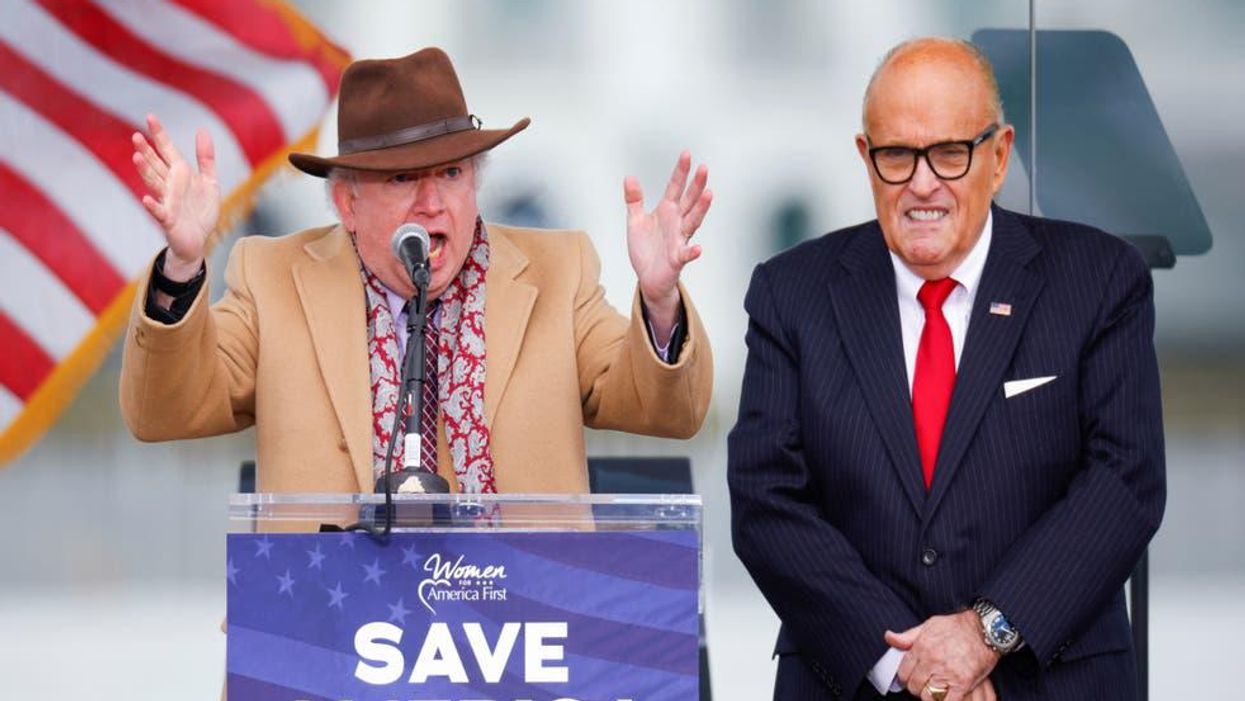 The State Bar of California's Chief Trial Counsel George Cardona announced on Tuesday that his office has been investigating right-wing lawyer John Eastman for possible violations of "California law and ethics rules governing attorneys following and in relation to the November 2020 presidential election."
Eastman was the author of a now-infamous memo that was presented to former Vice President Mike Pence which contained a blueprint for how he could overturn the election in favor of then-President Donald Trump. The crux of the proposal was Eastman's argument that Pence had the constitutional authority to reject President-Elect Joe Biden's Electoral College electors, in turn leading to a contested election that would be decided by the House of Representatives. Pence refused and certified Biden's victory on January 6, 2021, hours after the Trump-led insurrection at the United States Capitol was quelled. Eastman handed over thousands of documents to the House Select Committee investigating the attack – and withheld thousands more – but asserted his Fifth Amendment rights when subpoenaed by lawmakers to provide personal witness testimony.
Cardona revealed that his inquiry began in September of last year.
Cardona said in a press release that "a number of individuals and entities have brought to the State Bar's attention press reports, court filings, and other public documents detailing Mr. Eastman's conduct."

He added that "we want to thank those who took the time to bring to our attention this information, which serves as the starting point for our investigation. We will be proceeding with a single State Bar investigation in which we will continue to gather and analyze relevant evidence and go wherever it leads us."
Cardona's media brief further explained how State Bar probes work as well as what potential consequences await Eastman if it is determined that he engaged in unethical conduct.
A State Bar investigation seeks to determine whether there is a basis for filing a Notice of Disciplinary Charges. An attorney has a right to a fair hearing and must be presumed to be innocent of any misconduct warranting discipline until any charges have been proven in a proceeding before the State Bar Court.
Attorney discipline matters are investigated and prosecuted by the State Bar's Office of Chief Trial Counsel (OCTC), acting on behalf of the public. The State Bar Court oversees disciplinary proceedings and adjudicates charges filed by OCTC. The State Bar Court rules on whether an attorney has committed professional misconduct and may recommend that an attorney be suspended or disbarred. The State Bar Court's recommendation is transmitted to the California Supreme Court, which determines whether to impose the recommended discipline.
Reprinted with permission from Alternet