Trump's Accountants Warn His Financial Data Isn't Reliable — And Quit
@DevilsTower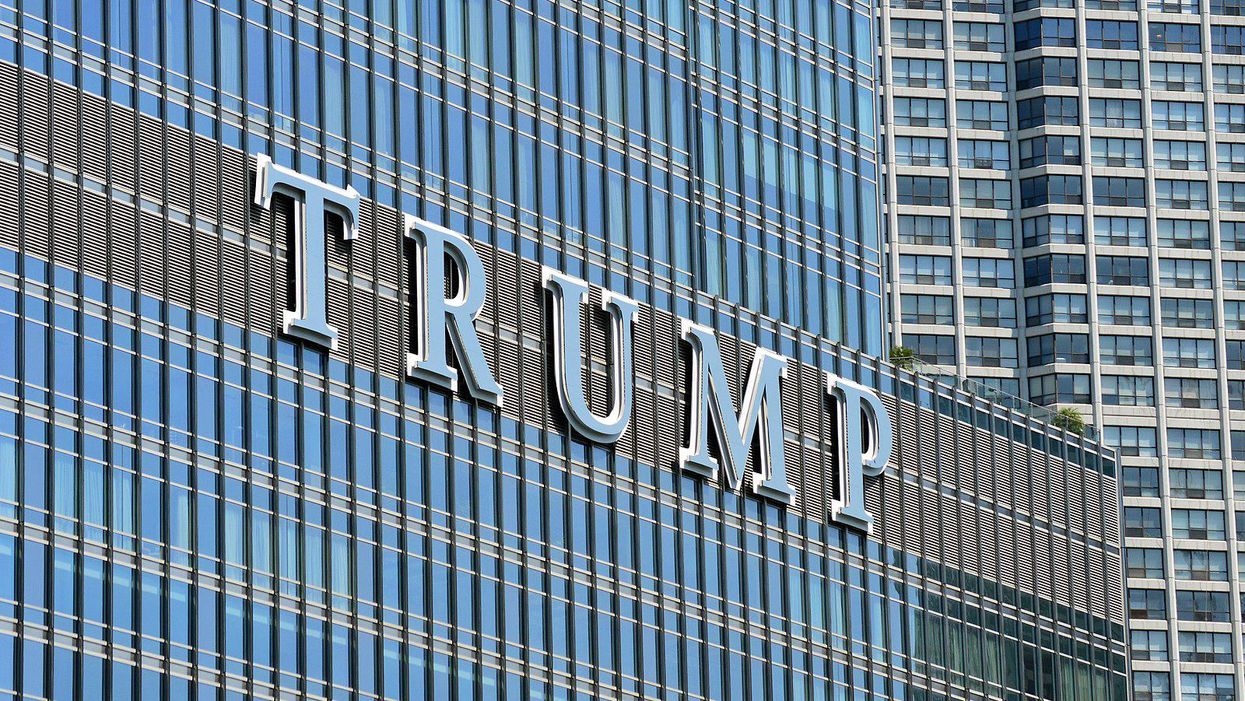 Photo by Quinn Kampschroer (Creative Commons Zero, Public Domain Dedication)
In one of the most remarkable events of the entire investigation into Donald Trump's hyperinflated worth, his own accounting firm has now effectively fired him as a client. In a letter to Trump Organization attorney Alan Garten, accounting firm Mazars USA informs team Trump that they can no longer stand behind numbers they've been putting out because information provided by the New York attorney general, as well as Mazar's own investigations, shows that data it got from Trump Organization was not reliable.
The accountants have informed Trump's company that the last ten years' worth of financial records should "no longer be relied upon." They've also told the Trump Organization that "you should inform any recipients thereof who are currently relying upon one or more of those documents that those documents should not be relied upon." Telling everyone that he can't be trusted will surely go straight to the top of Trump's agenda.
The firm has not just determined that it has to disown ten years of reports, but declares that it will no longer work with Trump. "We have also reached the point such that there is a non-waiveable conflict of interest with the Trump Organization," wrote Mazars. "As a result, we are not able to provide any new work product to the Trump Organization." In other words, accounting firm Mazars USA has completed their last task related to the Trump Organization—a bulk purchase of ten-foot poles.
In the middle of a legal battle claiming that Trump has been fudging the numbers on his real estate "empire," the people who are responsible for vetting those numbers have taken a second look and declared an official "Oh, sh#t." Which seems like it should be concerning.
Trump will surely get right on spreading the word that he can't be trusted. As soon as he gets past the ludicrous claim, relayed by The Wall Street Journal that because its own accounting was worthless, this "effectively renders the investigations by the D.A. and A.G. moot."
Oddly, New York Attorney General Letitia James doesn't seem to agree. As The Daily Beastreports, the response of the attorney geneal's office to the letter from Mazars was filing it in support of their case against Trump, Ivanka Trump, and Donald Trump Jr. Her office is also calling on all three to "testify about how so many family real estate development projects and properties had wildly fluctuating values that seemed high whenever they needed loans but low whenever it came time to pay taxes."
Trump has leaned heavily on Mazars since he began his campaign in 2015. The accounting firm has led the charge in protecting his documents, including appealing attempts to release both more financial information and Trump's personal tax documents, over and over for five years. The appeal leading to the final decision by the Supreme Court that allowed the Manhattan District Attorney to examine the documents, but continues to hide them from Congress, was officially filed not by Trump, but by Mazars.
Bizarrely, Trump issued a statement that says Mazars' letter "confirms" that "Mazars' work was performed in accordance with all applicable accounting standards and principles and that such statements of financial condition do not contain any material discrepancies." Which is the opposite of what the letter actually said. Yes, Mazars produced reports that followed accounting guidelines, but they did so based on unreliable information. Trump's team seems to be saying, "They have accurately reported the lies we fed them," so all is well.
Whether or not legal action will result from any of this is still up in the air. In spite of Eric Trump invoking the Fifth Amendment hundreds of times, in spite of lying not just about the value but about the physical size of his own signature building, in spite of Trump's multiple attempts to kill the investigation, and despite evidence that Trump materially benefited from misstatements about the value of his properties, James has still not decided whether or not to pursue legal action against Trump or his organization.
In January, James tweeted:
"We have uncovered significant evidence indicating that the Trump Organization used fraudulent and misleading asset valuations on multiple properties to obtain economic benefits, including loans, insurance coverage, and tax deductions for years."
None of this has yet led to an actual indictment against Trump. But his own accounting firm desperately paddling in the opposite direction might be a good indicator that the ship is about to sink, and no one wants to be too close when it happens.
Reprinted with permission from Daily Kos