Eric Trump Goes Full Hissy Over Biden Bike Ride--And It  Backfires Horribly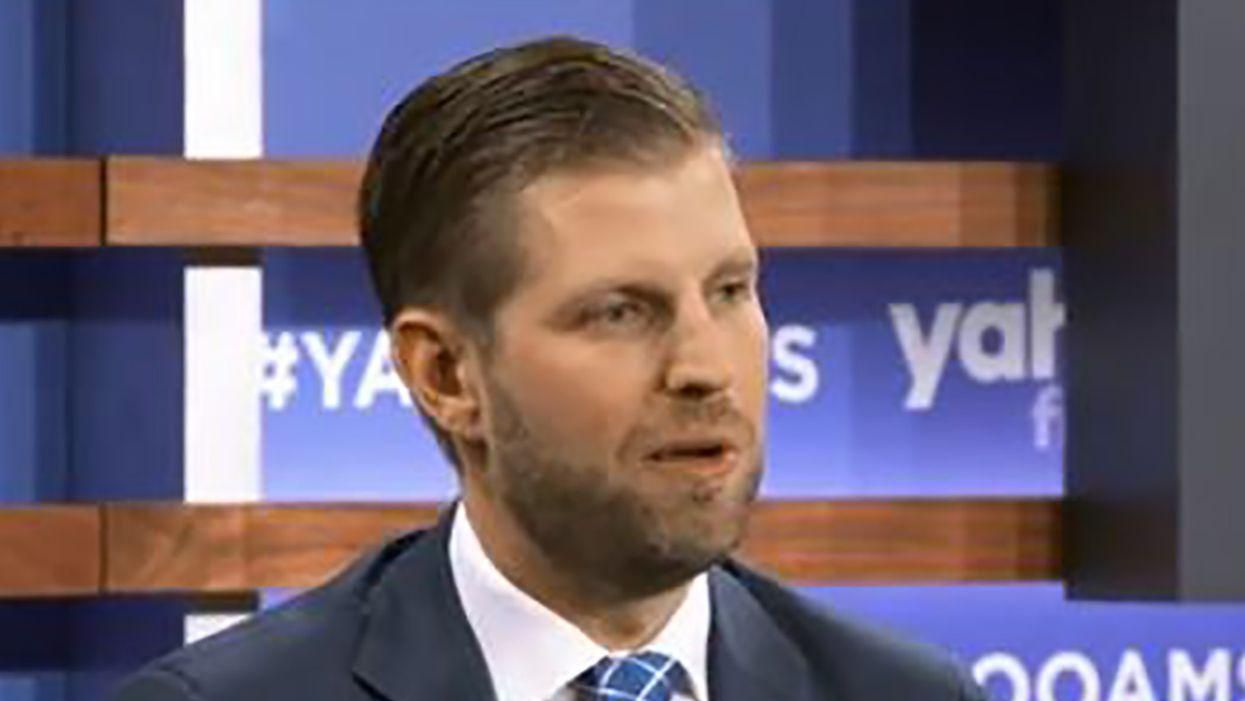 Image via screengrab
Eric Trump, son of former President Donald Trump, was recently criticized for his attack on President Joe. According to HuffPost, Trump left one glaring detail our of his argument and Twitter users were quick to point out his error.
On Monday, March 21, Trump appeared on Fox News with conservative host Sean Hannity where he criticized Biden for taking a ride on his bike while in Delaware over the weekend.
Trump's seemingly frivolous argument included concerns about the "big ridiculous reflector on the front" of Biden's bike as he claimed the president could have been focused on more critical issues given the ongoing invasion of Ukraine by Russian military troops.
"My father would be giving speeches in front of F-35s, talking about how he's building the greatest military the world has ever seen," Trump said. "Believe me, that was sending a true message of strength."
According to Trump, it was also an issue for Biden to ride his bike "in the middle of the day."
"This is the commander in chief of the United States of America," he said. "What message does that send the world that is literally in the middle of, just, some horribleness?"
Despite Trump's rant, HuffPost notes: "Eric Trump's attack was widely panned for omitting one key detail about his dad: When times got tough, he went golfing."
In the midst of multiple national emergencies, Trump retreated to play golf. In fact, according to Golf Net News, Trump played golf a total of 308 times during his four-year presidential term.
Twitter users were also quick to chime in and remind Trump of his father's own shortcomings. "Well, actually there are literally hundreds of videos of Donald Trump golfing during periods of grave domestic and international upheaval," one Twitter user tweeted.
Reprinted with permission from Alternet