From John Kelly, A Revised But Still Slimy Response To Domestic Abuse Scandal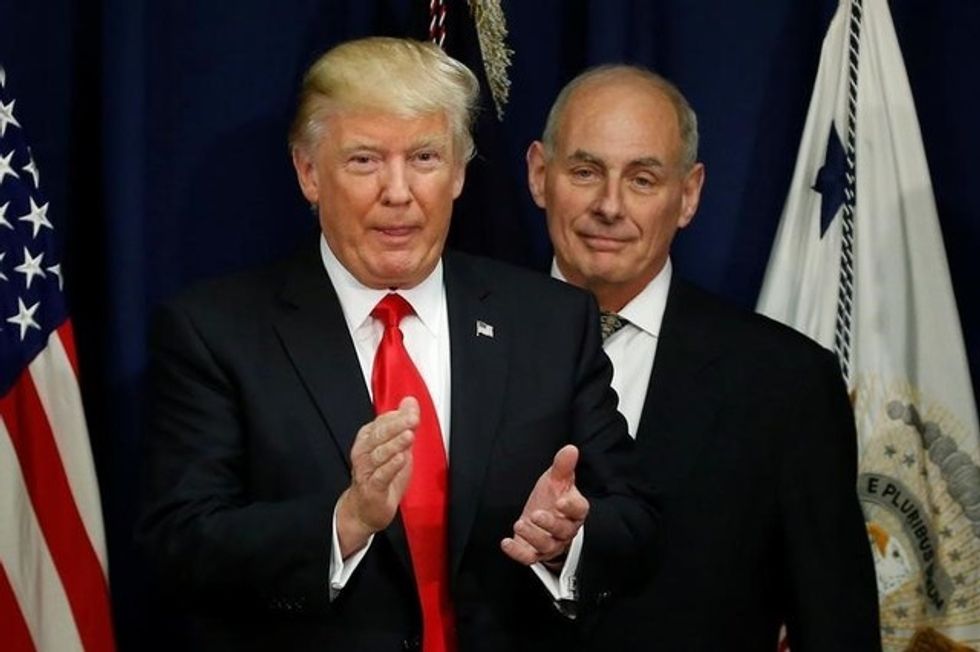 White House Chief of Staff John Kelly gave staffers in a Friday meeting a revised account of his response to allegations that former staff secretary Rob Porter physically and emotionally abused two ex-wives, according to a Washington Post report.
"Kelly told those in attendance to say that he took action to remove Porter within 40 minutes of learning that abuse allegations … were credible," two anonymous sources in attendance relayed to The Post: "He told the staff he took immediate and direct action."
The narrative Gen. Kelly pushed Friday runs counter to reports that he kept Porter on staff despite knowledge of the allegations, which prevented him from gaining permanent security clearance from the FBI back in November.
Porter—who resigned on Wednesday—is reportedly involved romantically with White House communications director Hope Hicks, for whom his second ex-wife, Jennie Willoughby, says she's worried.
"I mean, it definitely worries me because if I'm being frank with you, if he hasn't already been abusive with Hope, he will," Willoughby told CNN's Anderson Cooper on Thursday. "And particularly now that he's under a lot of stress and scrutiny. That's when the behaviors come out. If he hasn't already, he will."
"We certainly wish him well," President Trump told press in the Oval Office on Friday, calling Porter's resignation "obviously a tough time for him" and stressing that he's denied all allegations.
"And hopefully he will have a great career ahead of him," he added. "But it was very sad when we heard about it. And certainly he's very sad."
Brendan Gauthier is a freelance writer.