Joni Ernst On Tom Harkin Comparing Her To Taylor Swift: 'Shake It Off'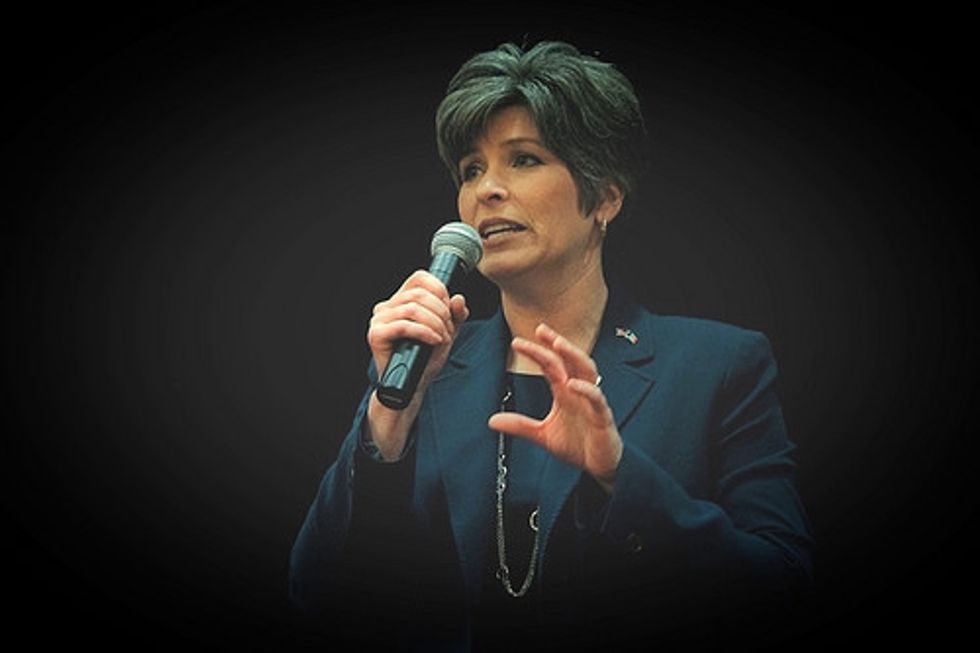 By Maeve Reston, Los Angeles Times
In the heated battle for control of the U.S. Senate, Democrats have drilled many of their Republican opponents on issues affecting women – from abortion to minimum wage – arguing that their party would champion gender equality while the other side is waging a war on women.
So retiring Sen. Tom Harkin didn't do his party any favors last week when he seemed to belittle the appeal of Joni Ernst, who is running for his seat and would become Iowa's first female senator if she wins on Tuesday, by suggesting that her success is attributable to the fact that she's "really attractive" and "sounds nice."
"In this Senate race, I've been watching some of these ads," Harkin said at a Story County Democrats' barbecue, according to video obtained by BuzzFeed's Andrew Kaczynski that was posted on Sunday night. "And there's sort of this sense that, 'Well, I hear so much about Joni Ernst. She is really attractive, and she sounds nice.'"
"Well I got to thinking about that. I don't care if she's as good looking as Taylor Swift or as nice as Mr. Rogers, but if she votes like Michele Bachmann, she's wrong for the state of Iowa."
In her campaign against Democratic Rep. Bruce Braley, Ernst has stressed the varied aspects of her biography as a native Iowan who grew up on a farm and served in the Iowa Army National Guard. On Monday, she told Fox News that she was "very offended" by Harkin's comment, adding that it was "unfortunate that he and many of their party believe you can't be a real woman if you're conservative and you're female."
But in an interview later in the morning with KCCI in Ankeny, Iowa, Ernst shrugged off Harkin's comment.
"He compared me to Taylor Swift. And, first, I am offended, but you know what, hey, just as Taylor Swift would say: 'Shake it off."
Ernst, who is locked in a too-close-to-call race with Democrat Bruce Braley, added that she loved Mr. Rogers, the late television celebrity. "But you know what," she added. "Bottom line – if my resume had the name Jon Ernst at the top of it, Sen. Harkin would not be making those statements."
"So it's very unfair for someone that is sitting in a United States senatorial seat to say he's supportive of everyone regardless of gender, but he's not. I can be a strong conservative woman and still be a good leader."
Harkin's office did not immediately respond to a request for comment.
Photo via Monica de Argentina via Flickr
Interested in more political news and analysis? Sign up for our daily email newsletter!