Republican 'Election Integrity' Official Eyed For Role In Fake Elector Scheme
@next2godwin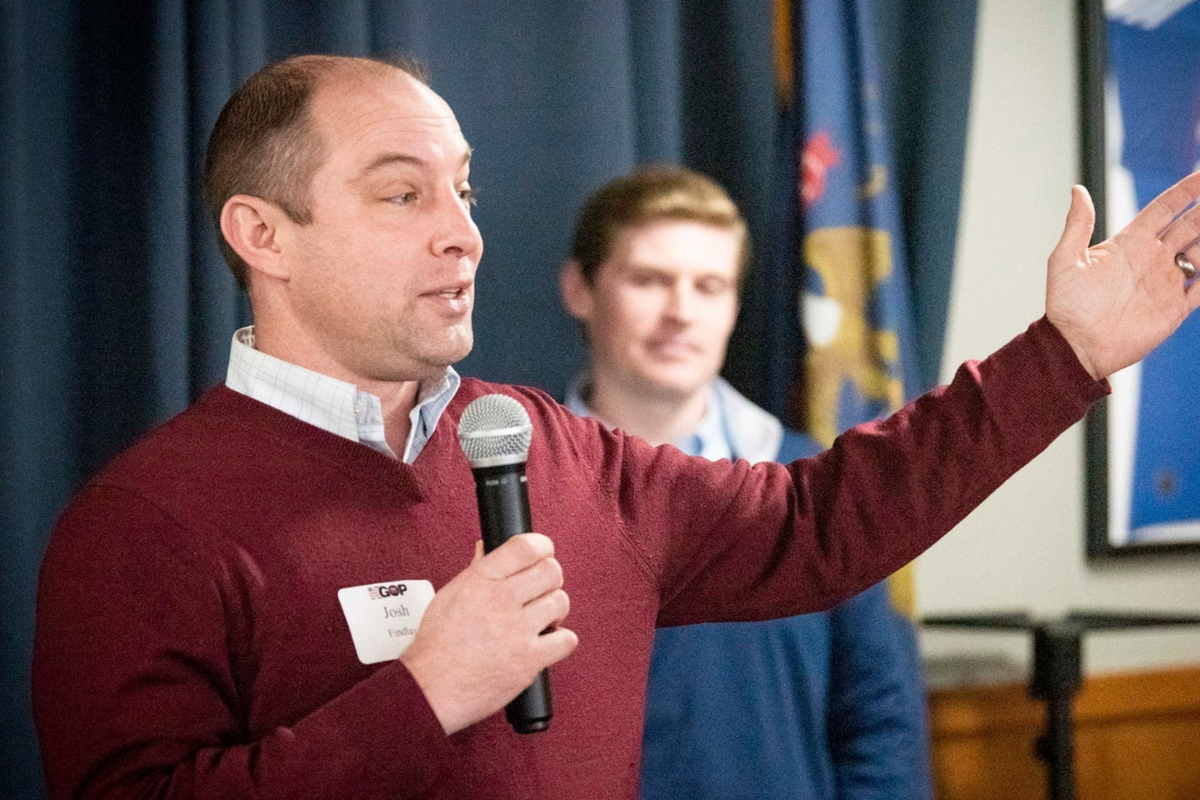 Image by Now Kalamazoo
The rapidly expanding federal probe into the events of January 6, 2021 appears to be focused on a senior Republican National Committee official, Politico reports.
The Justice Department, according to reports, has issued subpoenas in the seven battleground states where former President Donald Trump's campaign and his allies pushed slates of fake electors as part of a failed campaign to subvert the electoral count.
Subpoenas issued to some witnesses in the DOJ fake elector investigation include the name of Joshua Findlay, the RNC's national "director for election integrity."
Three witnesses — two in Arizona and one in Georgia — received subpoenas from the DOJ demanding that they turn over all correspondence "[t]o, from, with, or including" Findlay, whom the report notes served Trump's 2020 campaign in various capacities, including as a lawyer on the campaign's legal team, before joining the RNC.
According to RNC Chairwoman Ronna McDaniel, Findlay's role is to ensure "voters have confidence in future election processes" -- an ironic description for an official who promoted fake electors.
Findlay is not a central figure in the House Select Committee's January 6 investigation. However, the head of the Trump campaign's legal team, Matt Morgan, mentioned Findlay in his testimony to the congressional panel.
"At that point, I had Josh Findlay email Mr. Chesebro politely to say, 'This is your task,'" Morgan said in taped testimony aired by the committee at a January 6 hearing last month. "'You are responsible for the Electoral College issues moving forward.' And this was my way of taking that responsibility to zero," Morgan added.
Last December, Findlay received an email from the head of the Georgia Republican Party — who himself was a fake elector — "directing one of his subordinates to contact Findlay about the alternate elector plans," Politico reported.
Findlay's participation in the alternate elector scheme went well beyond Election Day 2020, explaining the DOJ's interest in his communications as it ramps up its January 6 investigation.
"Election integrity" director Findlay assumed his position at the RNC after President Biden's inauguration, a time rife with false allegations of voter fraud repeatedly disseminated by Trump and his inner circle, as well as his other allies at all levels of government.
Last Tuesday, Findlay touted his party's plans to "train and build the largest, most well-prepared election integrity organization in the history of the Republican Party."
"We need to put eyes on every part of this election process," Findlay said. He also stated that the RNC plans to "recruit and train and place volunteers to watch every aspect of every election to make sure that Democrats aren't committing fraud, that election administrators are not abusing their position, and just to make sure that there's no mistake in what's happening across the board."