Trump Documents Trial Seems Unlikely To Begin Before 2024 Election
@DevilsTower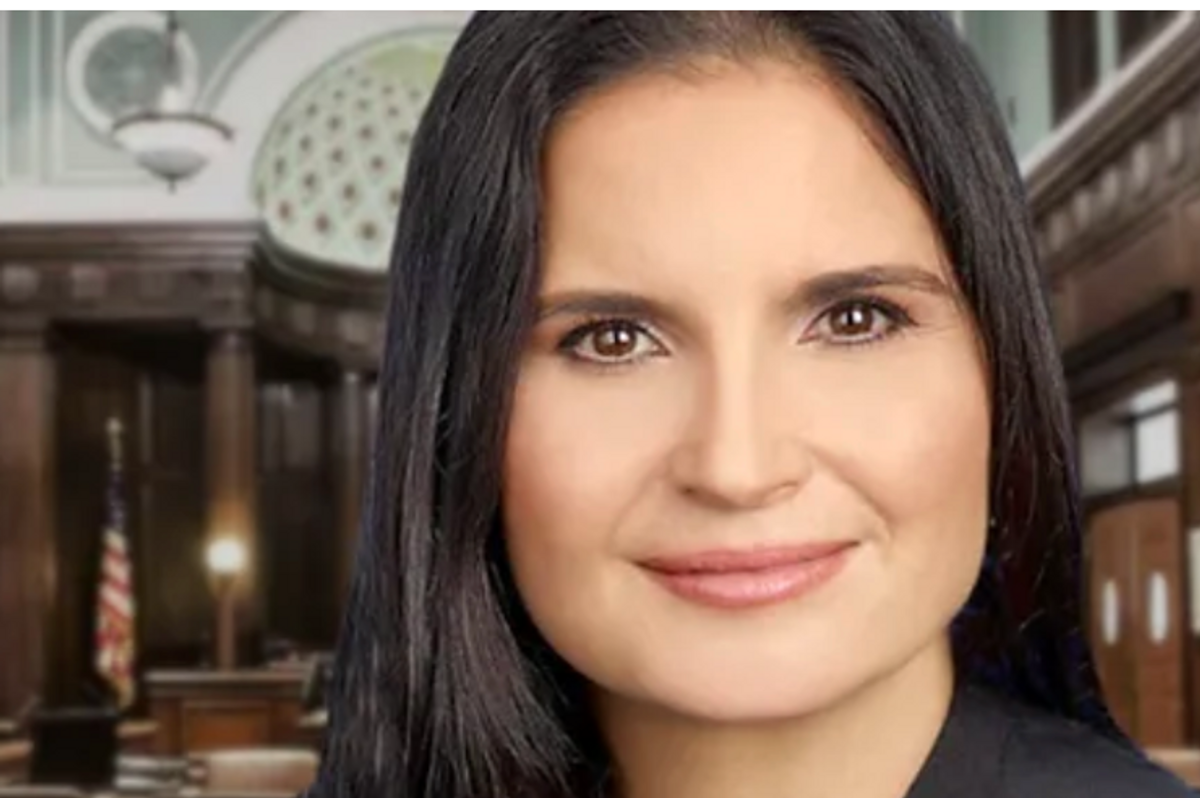 A hearing before Judge Aileen Cannon on Tuesday made it clear that Donald Trump is unlikely to face trial in connection with his theft and retention of classified national security documents before the 2024 election. It's still possible. Prosecuting attorneys from the Department of Justice are still insisting that it can be done. But every indicator suggests that Cannon is going to sit back and give Trump the one thing he wants most: endless delays.
It's hard to fault special counsel Jack Smith. From the moment he was appointed last November, Smith has worked diligently to assemble a team, seat multiple grand juries, review evidence, interview witnesses, and indict Donald Trump on 37 felony counts. That's not a bad set of accomplishments in just over seven months, especially considering Smith was overseeing an entirely separate investigation into attempts to overturn the 2020 election at the same time.
That's not to say everyone acted as quickly as they might have to move this case forward. Attorney General Merrick Garland spent months before naming Smith as special counsel. But the primary cause for delay has been Cannon's absolute willingness to grant Trump's every request. There's no sign this is going to stop any time soon, and the DOJ's only method to rein in Cannon could only make things worse.
On Tuesday, Cannon refused to set a date for the beginning of Trump's trial. Federal prosecutors want the trial in December. Trump's attorneys made two simultaneous arguments: Trump was only being charged because he is running for president, and because he is running for president, Trump should get special treatment. They insisted that the trial shouldn't happen before mid-November of 2024 so that it wouldn't interfere with Trump's campaign. Basically, Trump gets special treatment as long as it's good special treatment.
So far, Cannon seems to be nodding along. Despite her insisting at the start of Tuesday's proceedings that they should be able to set a timetable, no timetable has been set. It's not even clear when there will be another hearing on proceedings. On the ladder of things that need to be done, Cannon still hasn't put up the first rung.
But the biggest signal of Cannon's inclinations might not have come when debating the trial date. When prosecutors asked Cannon to issue a protective order over classified discovery, she denied it on grounds that there had been a "lack of meaningful conferral" with Trump's defense team. But the reason the two legal teams didn't meet over this matter was that Trump's team dodged the meeting. They told government attorneys they were unable to meet at the proposed time, then failed to return phone calls to discuss a possible date.
In her ruling, Cannon did what she has done at every step for Trump: reward him with further delays of the process. The government still has to get Trump's team to meet to protect vital national security documents during the discovery phase of the trial. Trump's team has seen a perfect demonstration that failing to comply gets them exactly what they want.
Since Trump's attorneys sought out Cannon last summer, it's been clear that her allegiance was entirely to Trump. Cannon has been a judge for less than three years. She's only spent 14 days in trials. Her only appearance in law books comes from being slapped down hard by the 11th Circuit Court of Appeals over her unprecedented awarding of a special master to review classified documents and her continuous efforts to slow this already unnecessary process.
There are 26 active judges in the Southern District of Florida. It's fair to say that Cannon is the judge who is both the least qualified and the most prejudiced when it comes to handling this case.
That Cannon ended up back in charge of the case is a result of two factors. One is a self-imposed division within the Southern District that slices up cases by area. Cannon is one of just four judges who hear cases in the Palm Beach area where Mar-a-Lago is located. One of those is a senior judge who is rarely assigned to cases. The other factor is a tradition that assumes a judge who was involved in an earlier part of a case retains knowledge that could be valuable as the case goes to trial.
The first factor narrowed the odds that Cannon would end up sitting on this case to 1 in 3. The second made it practically guaranteed.
That Cannon's previous participation in the case was to put her thumb on the scale so obviously that the 11th Circuit stepped in to squash her whole tedious and time-consuming special master folly doesn't matter. The assumption is that past involvement was a good thing, even if it wasn't.
Trump's one real skill in life may be his understanding of how easy it is for someone with adequate resources to delay any court action. Drag your feet. File motions. Delay. Appeal motions. Ask for hearings. Delay more. Appeal. Appeal to a higher court. Wait until the last possible second … then appeal on a different basis. All of this is how Trump survived both congressional investigations and how he's survived over 3,500 lawsuits.
Trump's team already has Cannon right on the edge of declaring the classified documents case "complex," which is just another way of saying that everything drops down a gear to move even more slowly.
Here's one theoretical course of events going forward: Cannon delays setting a timetable until October or November, then agrees to the post-election date set by Trump. The DOJ goes to the 11th Circuit seeking removal of Cannon. The 11th Circuit agrees and … there will still be no trial before the election.
In the appeals over the search at Mar-a-Lago, it took four months before the 11th Circuit overturned Cannon's orders creating a special master. A similar timetable this round could easily mean any effort to remove Cannon would, even if successful, not come until around the date of the first 2024 primary, and that's if the special counsel's team is successful. Rejecting Cannon's unprecedented use of a special master was an easy call. Removing a district judge from a case won't come without some fretting and without clear evidence that Cannon is over the line.
Trump's trial could possibly pick up in March or April of 2024. There is absolutely no law that says it can't. But if the case is handed off to another judge, the process is going to start over and that judge is going to feel real pressure around taking Trump from campaign trail to classified documents trial.
Overall, the odds of Trump facing trial on these charges before the 2024 election are remote. And, of course, should any Republican gain office in the next election, the odds are 100% that Trump will either be pardoned or the attorney general will instruct the DOJ to drop the case.
But assuming Trump loses, expect his attorneys to be back in a judge's chambers in November 2024, asking for a delay.
Reprinted with permission from Daily Kos.