Judge Dismisses State's First Witness In Gay Marriage Trial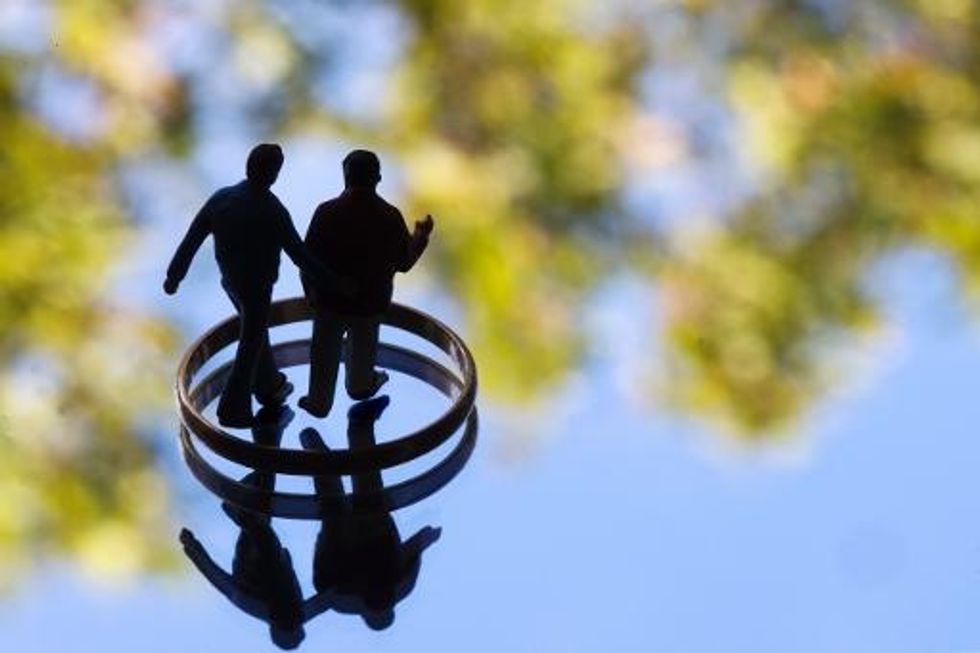 By Tresa Baldas, Detroit Free Press
DETROIT — In a bombshell development, a federal judge just threw out the state's first witness in Michigan's gay marriage trial on Monday, concluding the Princeton-educated philosophy expert had nothing to offer in this case.
"He's very eloquent … but right now, all he is offering to us is mainly his opinions," U.S. District Judge Bernard Friedman said of the witness. "The court does not believe … that he should be allowed to testify."
This came as a blow to the state in the case, in which two female nurses are seeking to overturn Michigan's ban on same-sex marriage so that they can marry and adopt each others' children.
The state had planned on having its first witness — Sherif Girgis — on the stand for up to two hours. Prior to getting dismissed, Girgis spent about 20 minutes on the stand listing his credentials, most of which included lecturing and writing academic papers on the philosophical debate surrounding the definition of marriage. He also has written a book, "What is Marriage, Man & Woman in Defense."
But Friedman dismissed the witness following arguments from the plaintiffs side, who noted that Girgis is not a lawyer, child development expert, psychologist or expert in Michigan law. He has no experience in the issues that matter in this case, the plaintiffs argued.
Friedman agreed.
The state, meanwhile, is preparing to put its second witness on the stand: sociologist Mark Regnarus, who is likely to be the most controversial witness to testify in the case.
Regnerus, a University of Texas sociologist, published a 2012 study on family structure that has been condemned by social scientists and psychology groups as misleading and irrelevant. Regnarus has asserted that differences exist between children of parents who have had same-sex relationships and those with married moms and dads, the former faring worse.
The state is counting on Regnarus to help bolster its argument that marriage should be defined as a man and a woman, and that children are best off raised by a mom and a dad.
Voters banned same-sex marriage in 2004. The state argues the voters have already spoken on the issue, and their decision should stick.
AFP Photo/Joel Saget