Judge To Grant Same-Sex Couples More Recognition In Ohio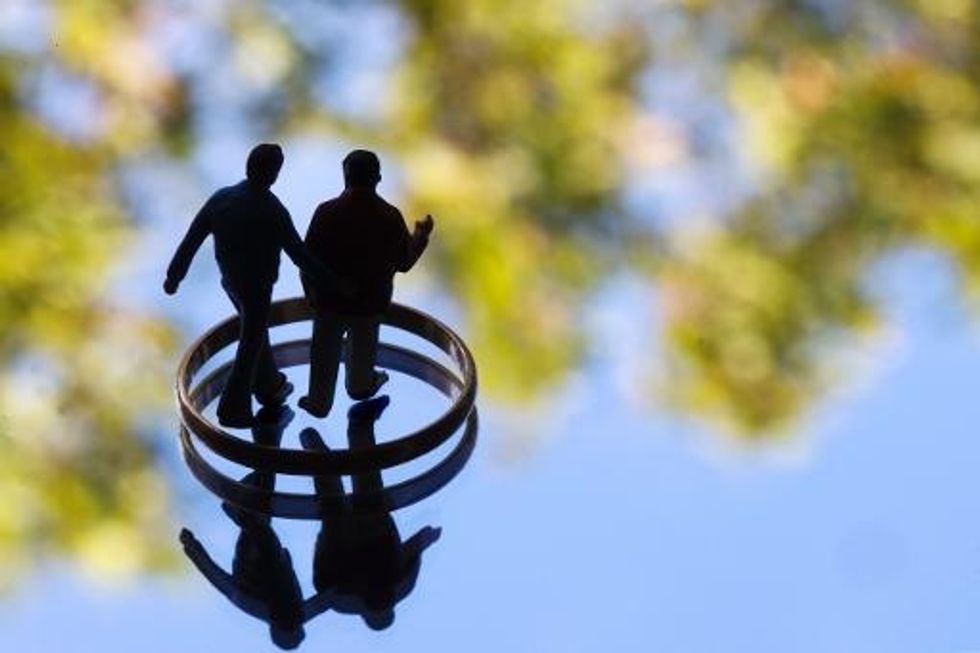 By Paresh Dave, Los Angeles Times
Ohio's refusal to recognize the marriages of same-sex couples wed in other states is unconstitutional, a federal judge said Friday, though he won't issue a ruling to that effect until April 14.
The decision comes in a case brought by four lesbian couples who sued the state after they were prevented from having both women's names on the birth certificates of their children born in Ohio. The couples had legally married in other states.
U.S. District Judge Timothy Black told lawyers at a hearing that he would strike down the same-sex marriage-recognition ban in a ruling to be issued April 14. Alerting the states' lawyers gives them time to prepare an appeal, which would probably prevent the ban from falling immediately.
A lawyer for the plaintiffs nevertheless celebrated the impending ruling, which is the latest in a string of federal rulings in favor of same-sex couples.
"For same-sex couples who have struggled to secure equal rights, this is a great day," Al Gerhardstein told the Cleveland Plain-Dealer.
Attorneys for the state had argued that the will of a majority of Ohio voters, who defined marriage as between a man and a woman, shouldn't be overturned and that the definition didn't cause harm to gay couples.
In December, Black ruled in a separate case that Ohio must recognize married same-sex partners on each other's death certificates. Seventeen states and the District of Columbia have legalized same-sex marriage.
AFP Photo/Joel Saget