Judge: Indictment Of Michael Cohen Is 'Likely'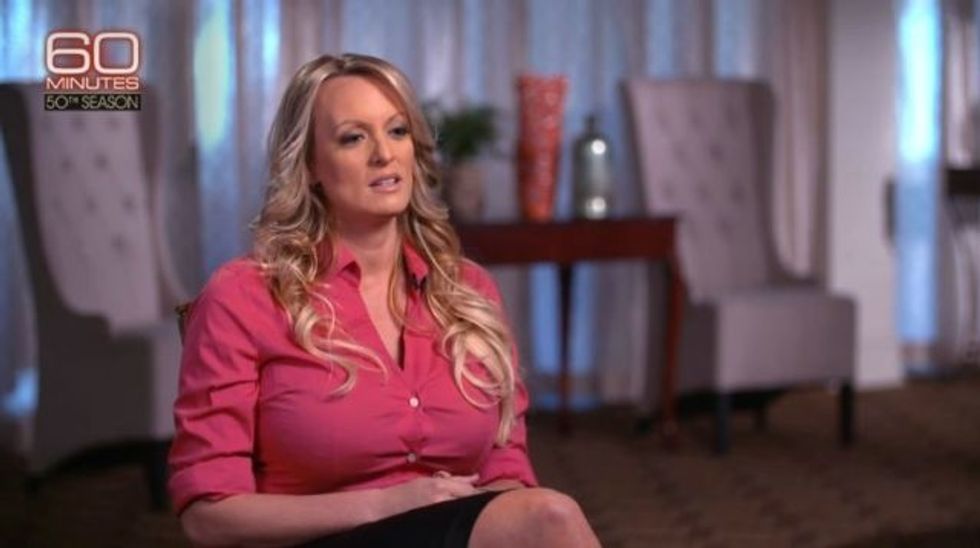 Reprinted with permission from AlterNet.
The judge overseeing the Stormy Daniels civil lawsuit issued a stay in the case Friday, saying that the recent federal investigation into President Donald Trump's lawyer Michael Cohen is likely to lead to an indictment.
"This is no simple criminal investigation," according to the federal Judge James Otero. "[It] is an investigation into the personal attorney of a sitting President regarding documents that might be subject to the attorney-client privilege. Whether or not an indictment is forthcoming, and the Court thinks it likely based on these facts alone, these unique circumstances counsel in favor of stay."
Stephanie Clifford — who goes by the name Stormy Daniels for her work in the adult film industry — has filed a case against Trump and Cohen to break a non-disclosure agreement she signed forcing her to keep quiet about an alleged affair she had with the president. Meanwhile, investigators recently raided Cohen's home and office, reportedly seizing materials related to Clifford's hush money as well as other documents.
"While the exact scope and breadth of the criminal investigation remains unclear, both the government and Mr. Cohen have indicated that the subject matter of the criminal investigation and the documents seized, in some part reference the $130,000 payment made to Ms. Clifford," the judge writes.
"While we certainly respect Judge Otero's 90 day stay order based on Mr. Cohen's pleading of the 5th, we do not agree with it," Clifford's lawyer Michael Avenatti said in a tweet. "We will likely be filing an immediate appeal to the Ninth Circuit early next week. Justice delayed is justice denied."
On Wednesday, Cohen invoked the Fifth Amendment protections against self-incrimination to avoid testifying in the lawsuit.
The stay in the case will last 90 days.
You can read the full document issuing the stay here.
Cody Fenwick is a reporter and editor. Follow him on Twitter @codytfenwick.