Judge Rules Trump Must Testify In Defamation Case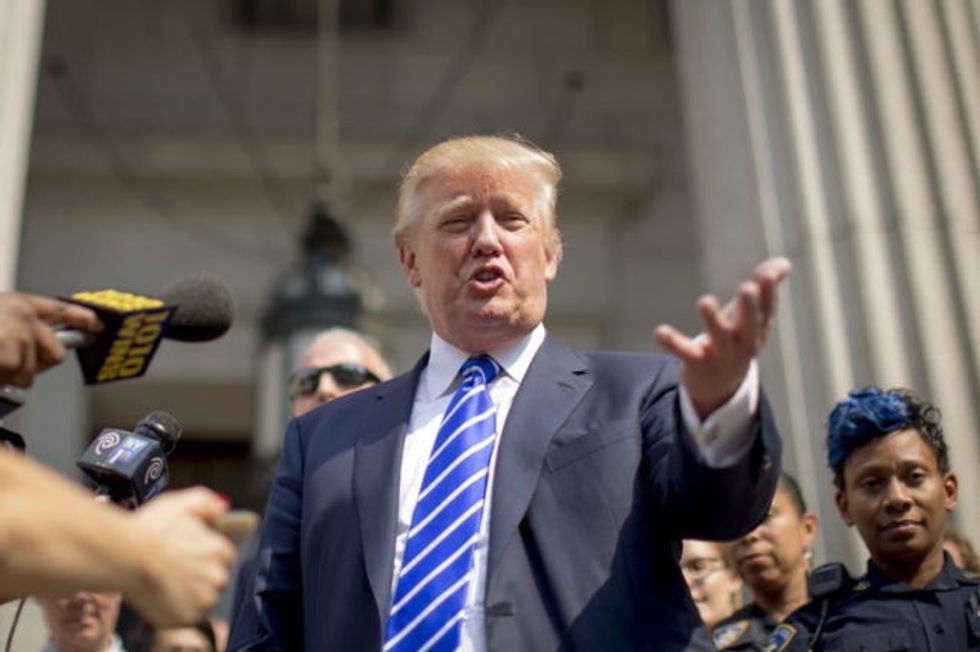 Reprinted with permission from AlterNet.
A Manhattan Supreme Court judge on Tuesday ruled that Donald Trump must sit for a seven-hour deposition by Jan. 31, 2019, the New York Post reports.
The deposition will occur as part of a defamation brought last year by former "The Apprentice" contestant Summer Zervos, who accused Trump of groping her in 2016. Trump later called the allegation "fiction."
As Politico reports, Manhattan Supreme Court Justice Jennifer Schecter imposed a timeline for both parties to issue demands for documents (July 13) and provide responses (Sept. 13). The case will go to trial after June 7, 2019.
"We will do our best to abide by those dates and deadlines," Trump's attorney Marc Kasowitz said, arguing "there are significant attendant duties that the president must perform." The judge had previously denied a request by the defense to delay the case until the Supreme Court can rule on whether a president can be sued in state court.
"No one is above the law," Schechter wrote in that ruling.
Elizabeth Preza is the Managing Editor of AlterNet. Follow her on Twitter @lizacisms.