Kamala Harris Grills DHS Chief On Racist Remarks And White Nationalist Threat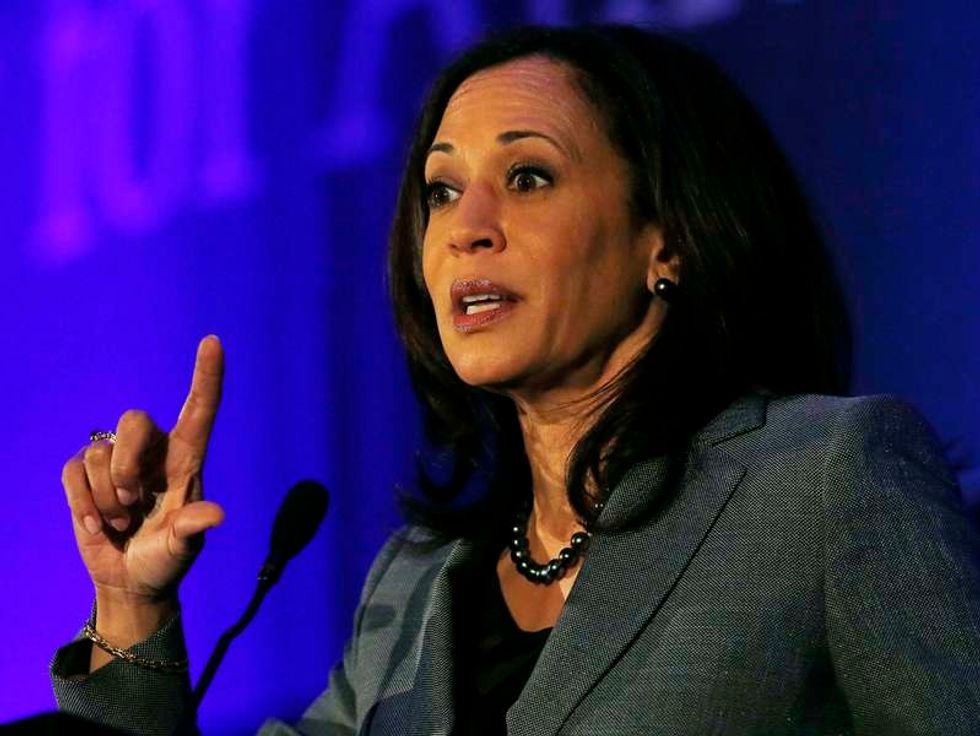 Reprinted with permission from Alternet.
Sen. Kamala Harris (D-CA) sparred with Homeland Security secretary Kirstjen Nielsen over the president's racist remarks — and the administration official's apparent support for those views.
Nielsen said earlier Tuesday during testimony before the Senate Judiciary Committee that the president was simply repeating an observation about hard-working Norwegian immigrants, but Harris said Trump was unfavorably comparing them to African and Haitian immigrants.
"You spoke of them, according to the president, as the people of Norway — well, you know, they work very hard — the inference being the people of the 54 states of Africa and Haiti do not," Harris said. "That is a fair inference."
She then blasted Nielsen's claim under oath that she was not aware that Norway was a majority white nation.
"You run the Department of Homeland Security," Harris continued, "and when you say you don't know if Norway is predominantly white when asked by a member of the United States Senate, that causes me concern about your ability to understand the scope of your responsibilities and the impact of your words — much less the policies that you promulgate in that very important department."
Harris asked Nielsen why she ignored domestic terrorist attacks by white supremacists in her opening remarks about security threats faced by the U.S. — and she said the omission was "deeply troubling."
"You must understand the inference, the reasonable inference, that the American public is drawing from the words you speak much less the words of the president of the United States," Harris said.
Nielsen later complained that Harris had unfairly drawn conclusions based on her testimony.
"If you don't mind, it's not a fair inference to say that my comments about Norway were in contrast to any other country," Nielsen said. "What I was describing was the president's views upon meeting with the prime minister, and what I was quoting was what he was told in meeting with the Norwegian delegation. That's what he repeated, words that he repeated that I repeated. It was not in contrast. With respect to white supremacy, we expanded our prevention efforts in the Department of Homeland Security to ensure we in fact are going after violence of any kind, any kind is not appropriate and I will not allow it to occur if it's within our authority to stop."
Harris made one brief response before ceding the floor.
"Mr. Chairman, I would just ask that the record — so we can all review it — will reflect in the opening statements when discussing challenges to our homeland in terms of security, the white supremacist threat was not mentioned," Harris said.