Kate McKinnon's Three-Step Program For Strange Souls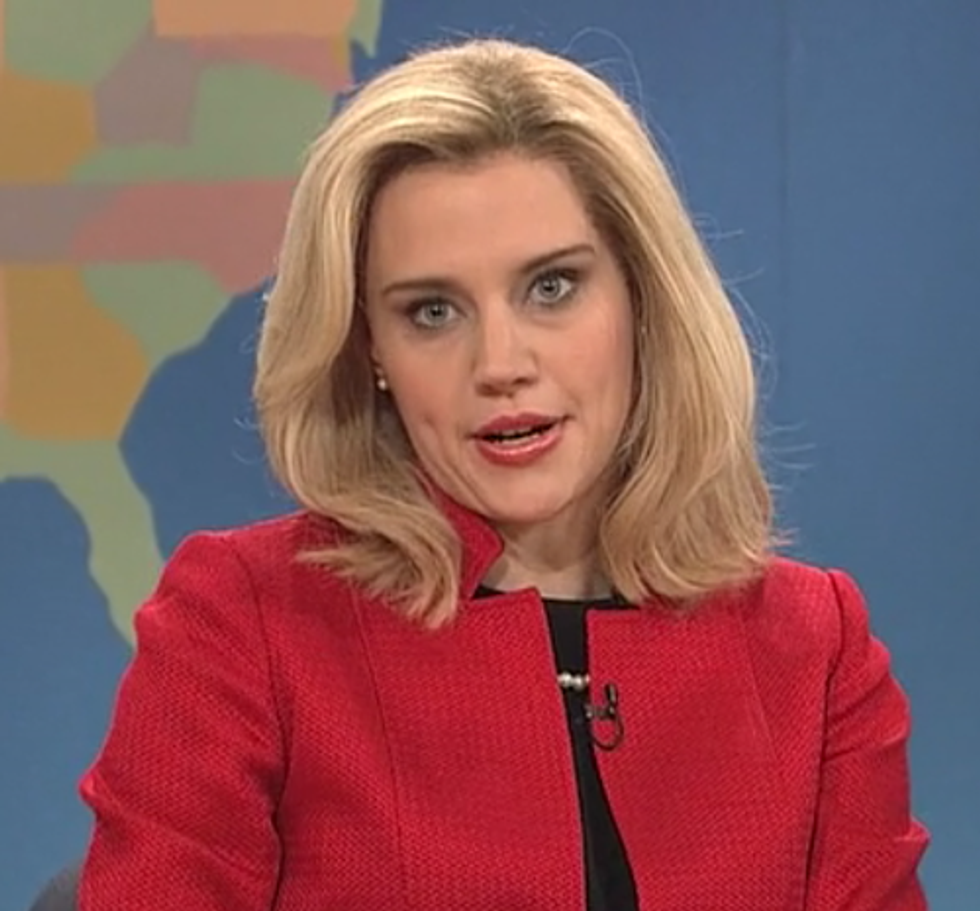 By Glenn Whipp, Los Angeles Times (TNS)
Kate McKinnon had the week off from Saturday Night Live and had just left the dentist. Apparently, it did not go well. Novocaine? "No drugs," she answers. "Just shame. Dental shame."
Judging from her fearless Emmy-nominated work on SNL, you wouldn't guess McKinnon was capable of being embarrassed. Her impressions — manic Ellen DeGeneres, an awkward, intense Hillary Rodham Clinton, Justin Bieber by way of "guilty puppy" — combine the joyous and genius, and her sketch characters (long-suffering Russian Olya Povlatsky and, of course, Sheila Sovage, her "last call" barfly desperately latching onto the likes of Louis C.K., Woody Harrelson, and John Goodman) push comic boundaries while revealing small truths about the human condition.
This summer, you can see her opposite Zach Galifianakis in the bank heist comedy Masterminds (Aug. 14), playing what she calls her specialty — "a woman seething on the inside but smiling through." McKinnon, 31, guides us through her process of mastering the art of the outlandish.
Step one: Admit you're a weirdo. McKinnon describes herself as "very shy and quiet" as a child. Truth is, she's still quite private, avoiding social media (she repeatedly maintains she doesn't even own a computer) and typically walking around New York incognito in a hooded sweatshirt. She and her sister whiled away many childhood hours practicing voices and accents, watching their favorite movies over and over. "I found I could speak louder and was more comfortable if I was doing it in someone else's crazy voice," McKinnon says. Those sessions led to high school plays where she'd always audition for the crazy grandma. "That's where I felt my soul lay," she says. "Lied? Lay? Lay."
Step two: Maintain a sense of fun and kindness. "Even if you're an angry, intense person," McKinnon says, "you also have to have intense joy about life and intense feelings about the world. Everyone has some kind of light inside them." McKinnon always goes to that light, even if the person she's playing (Bieber, say) is known for being a jackass. ("I will not hear a word against him," she says. "I love my Bieber!")
Step three: Empathy is good. Celebration is better. McKinnon's "Masterminds" character, Jandice (a hair removed from McKinnon's suggestion of "Jaundice"), is a denim-loving, trailer-park take on a Stepford Wife with rage always threatening to bubble to the surface. "I love playing these weirdos," she says. "They're party people!"
McKinnon, on the other hand, was spending the rest of her week off getting her annual physical and going to the gynecologist. "Oh, this is the life!" she jokes. As to why she's so good at embodying strange souls, McKinnon shrugs, "I don't know why. I'm on my way to my therapist now. Maybe we'll talk about that!"
(c)2015 Los Angeles Times, Distributed by Tribune Content Agency, LLC.